6 steps to reviving a previously failed domain
Not all websites and online businesses succeed, regardless of how great the domain is. When a website goes defunct, the domain name connected to it might expire and become available for registration or placed for sale via an online auction or domain broker. And a failed domain presents an opportunity.
Serial entrepreneur Adam Boalt, who previously founded RushMyPassport.com and LiveAnswer, has a new venture, govWorks, that just launched in January 2018. The domain he purchased for the new company was previously used by govWorks Inc., a company that crashed hard during the dot-com bubble burst of 2000.
It was a very public failure and even the subject of a documentary titled Startup.com that was released in 2001. Boalt's new company has spent $325,000 securing domains for the new venture:
$50,000 for govworks.com
$30,000 for gw.co
$125,000 for travelvisa.com
$25,0000 for the .net, .org, .co and .co.uk extensions of "travelvisa"
$10,000 for passportcenter.com
$20,0000 for passportrenewal.com
$30,000 for workvisa.com
$35,0000 for fishinglicense.com
It's clear that govWorks was a failed domain, but the name is the only similarity when it comes to the old and new company. It's very possible to revive a failed domain, even if it was a large-scale flop in the past.
6 steps to revive a failed domain
Whether you are looking to purchase a previously failed domain for development or investment purposes, here are the six steps you need to take, according to Boalt.
Check for trademark conflicts.

Check the previous website content.

See if the domain is indexed.

Research recent similar domain sales.

Negotiate secure payment and ownership transfer.

Get your new content indexed in search engines.
Sometimes, newer isn't always better. Keep reading for in-depth advice on reviving a failed domain.
1. Check for trademark conflicts
While this might seem obvious, it's something many forget, as they assume there couldn't be any possible conflicts if a failed domain is available for purchase. Boalt suggests, at the very least, performing a search to make sure the domain you are looking at doesn't contain any trademarked terms:
"It's very easy to perform a search on the USPTO's website to see if there are any potential conflicts. If you are considering a high-dollar purchase, though, I would highly advise hiring an attorney to perform a much deeper search. The small upfront investment could end up saving you a great deal of time and money in the long run."
If you research the previous owner of the failed domain, you can also search for any trademarks belonging to them that could possibly be related. If they exist, consider negotiating them as part of the purchase agreement.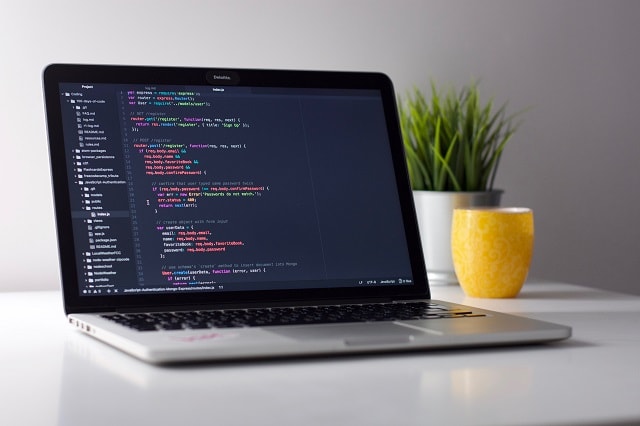 2. Check the previous website content
Often times, domains will remain undeveloped, especially if they were purchased as in investment. If the failed domain was used for a website in the past, dig into its history to see what kind of company it was.
"You can find previous content linked to any domain by using a search tool like Wayback Machine to find archived snapshots of the website used with the domain you are considering reviving," says Boalt. "Knowing a domain's full previous history is always reassuring, especially if you plan on investing a large sum of money and time into development."
If the failed domain was previously used, it's also a good idea to do a thorough Google search on the company's name to make sure there isn't a never-ending number of angry past customers that could present a potential future problem.
3. See if the domain is indexed
If the old website appears to be thin with little to no content, or if it looks to have been an affiliate website, it's a good idea to find out whether or not the domain is indexed with the search engines.
"Looking at the previous content, if the domain was previously used, will give you a good indication if there should be concern of the overall domain health," suggests Boalt.
For example, if a website used blackhat or spammy SEO techniques, Google might have de-indexed the domain, which would be a major problem when it came to future development. Run the domain through this free check to quickly find out whether or not the domain is indexed.
Boalt adds, "If the domain was never developed, then you have nothing to worry about, as Google would not have it indexed as there was never a live site sitting on it."
4. Research recent similar domain sales
There are several resources to turn to when it comes to researching previous domain sales. Websites like DN Journal and NameBio list previous sales, where the sale came from and the purchase price.
"Doing this gives you a good indication as to whether or not the asking price for a particular domain is in-line with the market. Of course, a domain is worth what an end-buyer is willing to pay, so there are circumstances that will cause domains to sell for less than anticipated as well as for more than market-average," explains Boalt.
5. Negotiate secure payment and ownership transfer
During the negotiation process, along with the purchase price you should negotiate a safe and secure process for the payment and transfer of the domain.
"Using an attorney for the escrow and transfer of the asset protects both the buyer and seller. An attorney can verify ownership, verify funds are available and then handle the release of funds and transfer of ownership, ensuring the safety of both parties," suggests Boalt.
While many of the domain marketplaces and auctions like GoDaddy have secure measure in place, if you are buying direct from a domain investor or flipper, you need to make sure you are protected.
Editor's note: Not sure where to start? You can use GoDaddy's Domain Broker Service to have a domain broker handle these details for you.
6. Get your new content indexed in search engines
Once you take ownership of a new domain you plan on developing, you will want to get it indexed in search engines. For new domains, this will be the first time, and for previously used or failed domains, you want to do this so the new information is indexed, replacing the previously indexed content.
"Even if you just put up a coming soon page, make sure to optimize your homepage, with a proper title and meta description. This will do until it comes time to release your fully built-out website," says Boalt.
You can also start a blog and begin to drip content, allowing it to be indexed by the search engines. Frequently adding new content gets the search engines to crawl your website more often, and this little warm-up strategy can help ensure your content is crawled on a regular basis once you fully launch.
In conclusion
With these six steps, you can revive a previously failed domain and make it work for your business. Even if it's had its problems in the past, if the domain is what you want for your business, then there's potential for it to work.