6 steps to steam through the summer sales slump
Retailers, both online and brick and mortar, are preparing to weather the summer sales slump most people in the industry face. They go into hibernation mode, hoping to eke out a few sales during the hottest months of the year, while everyone else is on vacation.
But with a little planning and preparing, you can avoid the dreaded summer sales slump and come out as rosy as that time you fell asleep by the pool for three hours.
While large retailers are looking at the final few months of preparation for the 2018 holiday shopping season — they started preparing for it back in January — they see the summer sales season as a way to tweak everything for the holidays. They're using this time as a way to not only introduce new products and systems, but to start testing their ordering and fulfillment processes they started installing back in March.
For many retailers, the back-to-school shopping season is a great way to recoup from a summer sales slump. According to the National Retail Federation, back-to-school spending was expected to reach $83.6 billion in 2017. And since that happens in late July or early August, you can still get in on the action if you hurry.
6 steps to steam through the summer sales slump
So if you want to avoid your own summer sales slump, here are a few things you need to do between now and then to not only avoid the slump but to be ready for back-to-school shopping.
Join an online marketplace.

Start sourcing new suppliers.

Get ready for Prime Day.

Launch an email newsletter.

Embrace social media marketing.

Cross-promote with other businesses.
Ready to heat up your sales? Let's go!
1. Join an online marketplace
Companies like Amazon, Newegg, Bonanza and Overstock have created the online marketplace system, which is a great place for retailers to find new sales channels, test out new products before they put them in their dedicated stores, and even move niche or specialty items they might not otherwise be able to move in the store or on their own website.
And if you don't have an eCommerce site, why not? This is a way to test the waters and see if there's an online demand for whatever you sell.
Even suppliers can benefit from a marketplace during the summer sales slump. Online marketplaces are a way for you to move some inventory at full retail prices instead of selling at wholesale pricing. It's also a good way to test out consumer demand for your products: sell them in the online marketplace, and then show the sales figures to potential retail trading partners.
Whether you want to do your own fulfillment, or ship your inventory to Amazon and other marketplaces, you can join the marketplace, upload all of your product information and digital photos, and start promoting and selling those products immediately.
2. Start sourcing new suppliers
When are your products in season? When do you typically see people buying your biggest sellers? If your products skew more toward the other three seasons, you might want to find some products that are better suited toward summer use.
If you sell beauty products, do you have any products with an SPF rating? If you sell outdoor gear, do you have things for summer camping, or is it only harsh weather gear? If you sell electronics, do you have products that are made for outdoor use or are water resistant?
If you don't have summer-friendly products, now is the time to start looking for new suppliers.
(Actually, it was a few months ago, but there's still time to beat the summer sales slump if you hurry.)
3. Get ready for Prime Day!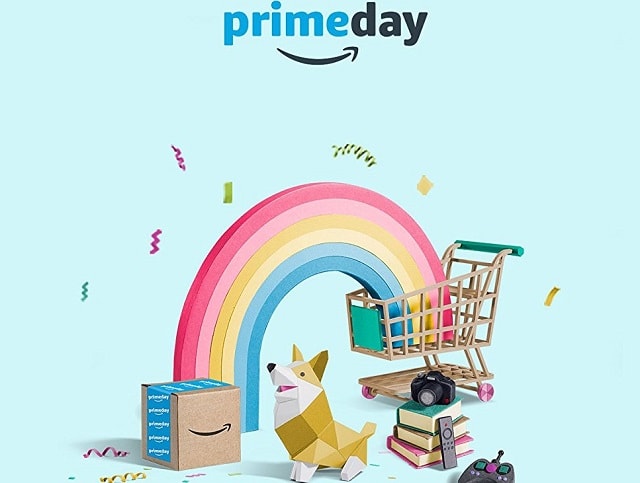 Remember what I said about the Amazon Marketplace? While Amazon makes a lot of money on Prime Day, Marketplace sellers will see their own sales bump from customers looking for different deals and new products. It's also a sneak peek into back-to-school sales, so some parents start their back-to-school shopping on Prime Day.
Even non-Amazon online retailers can sometimes see a boost on Prime Day.
Occasionally, shoppers will explore Amazon and then decide to look somewhere else for the same product. Maybe they're price shopping or looking for a particular style or color that Amazon doesn't have. If you pay attention to your online sales analytics, you may see a slight increase around the Prime Day window.
Prime Day has become its own summertime Cyber Monday, but Amazon never announces when it's going to happen until a few days before the big day. So if you sell products online, you should absolutely try to take advantage of the Christmas-in-July sales that Prime Day brings.
4. Launch an email newsletter
If you're not already running an email newsletter, start one. And if you've got one, split up your mailing list and start segmenting it into genders, age groups, buying patterns and so on. This way, you can reach your desired target audience with each of their ideal products, instead of trying a one-size-fits-all approach.
Be sure to analyze all the open rates, bounce rates and so on. That's going to determine what you'll do in your next newsletter. Do A/B testing of headlines, photos and special offers. When you find the combination that works, send the newsletters out on a monthly — or even weekly — basis.
Be sure to tie your specials into seasonal events too. Hot weather products and services should start publishing in May and June, back to school should start in July and early August, and fall products should start showing up in late August and early September.
5. Embrace social media marketing
There's an old marketing saying: Fish where the fish are. That means, go to where your customers are during the summer sales slump. Who are your ideal customers? Are they younger or older? Are they more likely to be on Facebook or Twitter? Are they on Instagram or Pinterest?
Videos have been huge for a few years, and they're only getting bigger.
Produce some funny 30- and 60-second videos and sharing them on your social media sites. Talk about your business, talk about your products, and make the videos interesting and light hearted. But if you're not funny, please PLEASE, PLEASE get some help from comedy writers or sketch troupes with this. There's nothing so sad as 60 seconds of dad joke-level humor masquerading as marketing. (Just ask my kids.)
Share your videos, your Instagram stories, and your pinned photos as much as you can.
Ask your customers to reshare everything with their friends. Treat your customers like friends, and have great conversations with them online.
Find some of your most influential customers — for example, Instagram users who love your business and have 5,000 or more followers — and set them up with some special merchandise in exchange for promoting your business to their followers.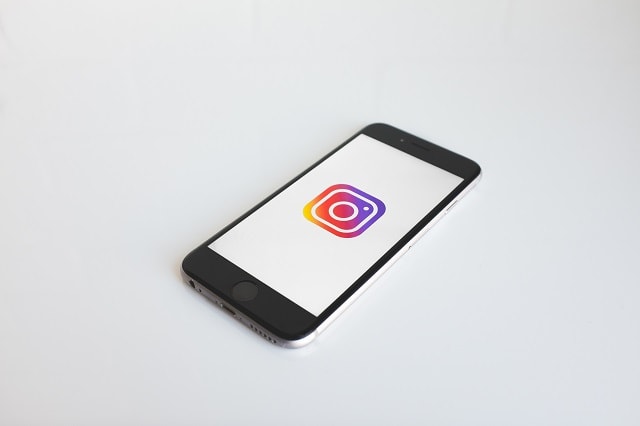 6. Cross-promote with other businesses
Do you have businesses in your area you could partner with to get through the summer sales slump? For example, a live theater and a restaurant could run a package deal, like "Dinner for two and two tickets for $80." A retail clothing store can offer discounted tickets to an outdoor concert venue, or an outdoor concert venue could offer a coupon for camp chairs at an outdoor store. An auto parts store can partner up with a tire dealer: "Buy a set of tires, get 4 quarts of synthetic oil."
Set up a relationship with those cooperative partners and work together to promote your own summer sales to each other's customer base.
You don't have to cross-promote with every business, but if you're in a place like a shopping plaza, strip mall, or even a traditional mall, talk to some of the other business owners and see if you can find a way to push foot traffic to each other's stores. If you're in the same general area, like a restaurant a few blocks away from a theater, that's a reasonable distance to make a connection.
This can work with online businesses as well.
If you sell, say, swimsuits and other beachwear, work up an affiliate program with a suntan lotion company. If you sell outdoor camping gear, offer coupons to different parks and campgrounds. Build partnerships with other online businesses as a way to help your own efforts during the summer sales slump.
That's a wrap
You can avoid your typical summer slowdown if you start planning ahead. It's a matter of finding new sales channels, finding summer-friendly products, and finding new and better ways to promote yourself and your partners. Even if you do just one of these things this year, you can see some improvements in your summer sales that you can build on in future years.
Image by: Aron Visuals on Unsplash