6 ways to market your consulting business in under an hour
As a consultant, you know how important it is to have a steady stream of clients. But in order to keep your client roster full, you have to actively market your consulting business.
Good news: It doesn't have to be difficult or time consuming. Putting in a few minutes each week can yield real results.
6 ways to market your consulting business in under an hour
By setting aside a little time each day for these focused marketing efforts, you can grow your business without breaking the bank — or losing your mind.
Schedule posts in advance.

Monitor hashtags and join the conversation.

Search for speaking opportunities.

Scan conference guest lists for potential clients.

Help a reporter out.

Connect with micro-influencers.
Now, start the clock and let's get going!
1. Schedule posts in advance
It's digital marketing 101: Your business has to be active on social media to drive brand awareness and attract clients.
According to Sprout Social, 32 percent of Generation Xers, 30 percent of millennials and 14 percent of baby boomers engage with brands on social media at least once every month.
But feeding your social media platforms doesn't have to take over your life. By using a social media management app, such as Buffer or Hootsuite, you can schedule posts in advance.
In just a few minutes, you can schedule a week's worth of status updates for all of your social media accounts.
Editor's note: Don't have enough time to focus on social media? The experts at GoDaddy Social can take care of it for you. They'll craft and post your content for you so you can focus on your clients while new ones come in.
2. Monitor hashtags and join the conversation
Keeping your social media accounts active is one way to market your consulting business. But if you want to take things up a notch, you need to engage in conversations with potential clients.
This doesn't mean spamming people or pestering them to book a consultation with you. It means monitoring relevant hashtags for questions that you can answer and conversations where you can thoughtfully contribute.
By posting informative replies, you can demonstrate your expertise without being pushy or overly salesy.
Be sure to monitor hashtags of your choosing — select ones that are relevant to your business or start one of your own. When a user mentions a hashtag you're following, you can respond quickly and directly.
Engaging potential clients on social media is a huge opportunity given that 89 percent of the social media messages sent to brands are left unanswered. When a brand does reply, it takes an average of 10 hours. The typical user, however, is only willing to wait four hours.
Each week, spend a few minutes checking your hashtags and replying to conversations. It won't take you very long, and the engagement you can squeeze out of it can lead to new clients. Still not convinced? Consider this: Social media is the preferred channel for customer care among its users.
Related: The rulebook for crafting a response to negative comments on social media
3. Search for speaking opportunities
Speaking opportunities can be an efficient way to simultaneously market your consulting business and share your expertise with a large group of people.
Spend about 30 minutes searching for and applying to speaking engagements. Check sites such as Meetup.com, research local conferences or find podcasts relevant to your industry. There are so many podcasts out there nowadays, and most of them are regularly looking to interview experts. You can even answer questions at home in your pajamas if you want!
Related: 11 ways to prepare for your first podcast guest appearance
4. Scan conference guest lists for potential clients
Once you've found a few local conferences to attend, search their websites for guest lists and identify potential clients to reach out to later.
If you're unable to access a guest list, expand your search to international conferences relevant to your consulting business as they might post a list of attendees.
While it can be trickier to email these leads if you didn't attend the conference, you can still use the event to start a conversation. For example, you can ask how the conference went since you were hoping to go but couldn't. Then, you can extend a free consultation to them to keep the discussion going.
Related: 6 top ranked business networking groups on the web
5. Help a reporter out
Most journalists are writing and researching multiple articles at a time so they don't have time to waste chasing dead-end leads. Enter: Help a Reporter Out (HARO), a large database of experts that journalists can tap into when they need sources for their articles.
And you can sign up to be one of those experts for free. You'll get listings sent to your inbox daily that will help you find opportunities to serve as a source and market your consulting business in the process.
Keep in mind that not every listing is from a high-profile news site. You'll need to sift through them and find the ones that you think will give you the most positive exposure.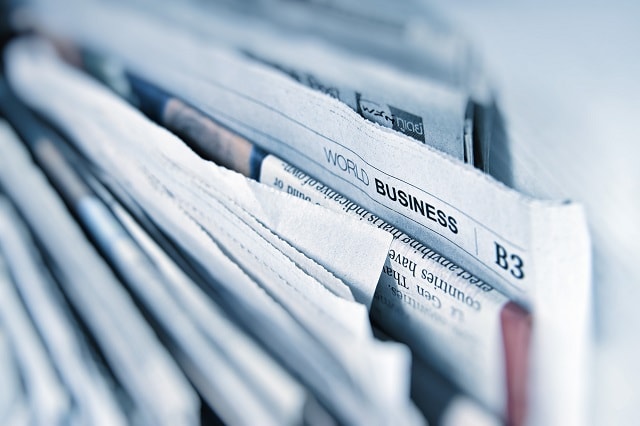 6. Connect with micro-influencers
Getting a celebrity to talk up your brand is a surefire way to gain clients, but it's also expensive. Micro-influencers, such as those found on YouTube and Instagram, are a more accessible and cost-effective option.
Related: How to work with brand influencers when you don't have a budget
Plus micro-influencers convert over 22 times more than the average person.
Spend a few minutes reaching out to micro-influencers in your industry. Once you connect, you can foster a relationship over time and team up for a promotion to help market your consulting business.
Related: Tools and tactics to find brand influencers
Marketing in minutes
You need to market your consulting business if you want it to survive. But you don't have to spend all of your time doing it. Spend some time each week on these relatively quick and painless marketing strategies to help your business grow.