6 ways to offer fitness coupons for your gym or personal training business
If you want to grow your fitness business, special offers and fitness coupons are a great way to acquire new business, retain current clients, and incentivize referrals. Almost every fitness business offers coupons, and yours should be no different!
Let's make one thing clear, you want to offer coupons, not discounts.
Discounts create a perception of lower value, making it rather difficult to pitch normal prices later on. There is quite the psychological element to offering discounts, especially when it comes to people's health. Think about it: If you are accustomed to paying half price for something, would you be willing to pay double what you were paying before? Would you go to a discount healthcare provider just to save some money? Most likely not.
How to offer fitness coupons
You want to offer fitness coupons that hold value to your services, will attract new customers, and retain current clients. Here are six ways to do that:
Fitness coupons for a free introductory consult and workout.

Buy-one-get-one offers.

Referral coupons.

Free swag.

Package services.

Holiday coupons.
Pumped to get started? Let's go!
1. Fitness coupons for a free introductory consult and workout
People like to try before they buy. You wouldn't want to buy a new car without test driving it first. The same rule applies to people seeking a new fitness center or personal trainer. They want to be certain that your services fit their needs — risk-free.
Getting people in the door is half the battle, and fitness coupons will be your trust sidekick.
Create a coupon that gets people to try out your services. If your consultation and introductory sessions are regularly priced at $75, don't be afraid to include that on your coupon. People like to have a monetary value to compare how much they are saving.
2. Buy-one-get-one (BOGO) offers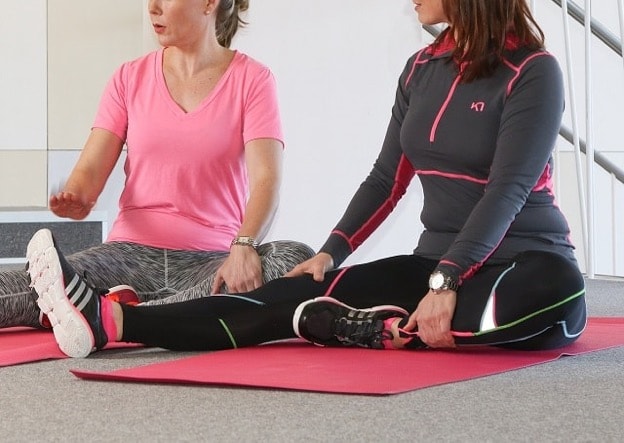 During slower months, offer a buy-one-get-one deal to increase the frequency of client visits. You can take this coupon in several directions, including buy one get one free or buy one get one half off.
For example, December tends to be a slower month because people are going to be eating unhealthy for the holidays and traveling more. Make sure you specify on the coupon that this special offer is for that particular month only and always put a cap on it! You don't want clients cashing in on 20-plus marked-down sessions.
Evaluate your client base and how much extra time you will have for the extra BOGO sessions. A great starting point is a maximum of five BOGO sessions.
BOGO fitness coupons will help create a more frequent need for your services. The more personal training sessions your clients partake in, the better and faster their results will come.
3. Referral coupons
Most clients don't like working out alone. They like to bring a friend or family member along for comfort and motivation. Referrals are the No. 1 source for new leads.
Offer your current clients a referral coupon that gives them a free session when a friend or family member signs up for a minimum amount of sessions.
Ensure that is it clearly communicated that the free referral session is received after their friend or family member signs up. These types of fitness coupons won't cost you any money, only time. You will only sacrifice one personal training session, but in exchange you'll receive a new paying client. This is a win-win for all parties. Your client gets a free session, you acquire another client, and their friend gets the benefit of your services.
Related: 7 easy ways to create a sustainable business based on referrals
4. Free swag
Who doesn't love some free swag? Advertise a limited-time fitness coupon that creates a demand for a free item when new clients sign up. Not only does this coupon provide a free item, it's free marketing for you, too! Whether you offer a logo-printed water bottle, T-shirt, or gym towel, your business will become more recognizable as more people start showing off your logo.
You can also do free swag giveaways to clients who refer a friend or help spread the word about your gym or personal training business.
Related: How to give away free stuff to boost online store sales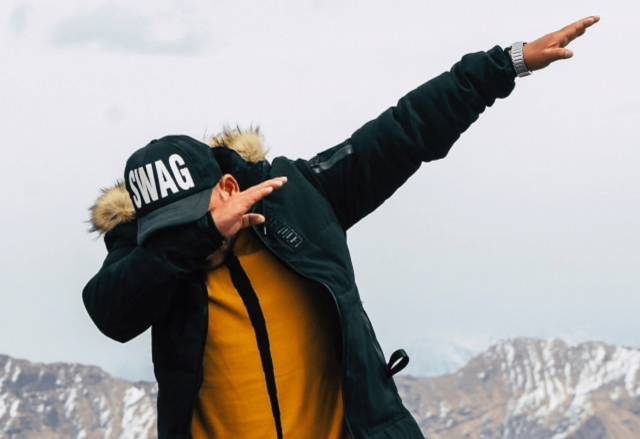 5. Package services
When researching new gyms and personal trainers, potential clients are going to look for the biggest bang for their buck. Include extra perks with package pricing such as unlimited boot camps, childcare or meal planning. Construct different service packages and disclose the regular value to show how much savings customers will receive when buying each package.
6. Holiday coupons
Consumers expect coupons and special offers during the holiday. Use these special occasions to market some gift giving specific to the holiday season. For example, on Mother's Day you might consider offering a "Fit Mom" package that includes a month of sessions, childcare and a meal plan.
On the ever-popular fitness-resolution holiday, also known as New Year's Day, a "New Year, New Me" package would appeal to all demographics.
This could include more long-term services such as a three-month meal plan and training sessions to hold clients accountable to their New Year's goals.
Start growing your fitness business
You don't have to dish out thousands of dollars to market and acquire more clients for your gym or personal training business. These fitness coupons and special offers are a great way to grow your business without sacrificing too much of your time or money. You can get creative and use a combination of these six coupons or roll out one at a time. Remember to show a savings so people know the price is actually marked down.
Perception is key to successful fitness coupons.