A look back at the social media trends and news that rocked 2018
Data-privacy issues have been front and center throughout 2018. Social media trends and news focused on users' rights and whether individuals have true ownership of their data. Questions arose over the role social media platforms play in the protection of personal data and how it should be regulated. In the U.S., this came to a head with the Cambridge Analytica scandal, while across the pond, Europe prepared for the inauguration of GDPR.
Beyond data privacy, social media users wielded more power than ever.
Influencers caused a nosedive in Snapchat's stock, while daily active users may make or break a new feature from Instagram.
Related: A beginner's guide to social media for small business
6 top social media trends and news events from 2018
Let's take a look at a few of the major social media trends and headlines from the past year.
Snapchat redesign debacle.

Facebook Cambridge Analytica scandal.

Twitter bans bulk posting.

General Data Protection Regulation (GDPR).

Instagram's introduction of IGTV.

The rise of augmented reality.
Ready to dive in?
1. Snapchat redesign debacle
In early 2018 Snapchat overhauled its user interface. The app faced an immediate and overwhelming backlash over the redesign, with more than 1 million users signing a Change.org petition to return to the original platform.
Celebrities that were once avid-Snapchatters expressed their displeasure with the update, which caused Snapchat's stock to plummet.
At first, Snapchat representatives took a hard stance on removing the update, but after negative PR they slowly rolled out changes to meet their users' needs. These smaller updates might have helped the cause, but recently Snap CEO Evan Spiegel confirmed the redesign resulted in the loss of two percent of its daily active users (3 million people) in just one quarter.
Why this matters: Celebrity and user feedback impacted a social media platform so strongly that the company's financial viability faltered.
2. Facebook Cambridge Analytica scandal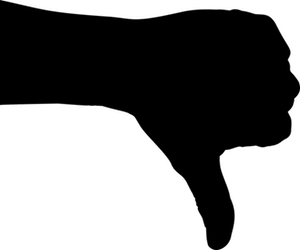 Another social media trend and news story that blew up in early 2018 was the Facebook Cambridge Analytica scandal. The timeline of the scandal is lengthy and convoluted, but it essentially erupted in at the end of Q1. To make a long story short, a loophole in the Facebook API enabled Cambridge Analytica to scrape personal information from millions of Facebook users. Cambridge Analytica leaked the personal data of 87 million users, which was then allegedly used to retarget ads for the Trump campaign.
News broke in March with exposés from both The New York Times and The Guardian. This news was shortly followed by a response from Facebook.
The scandal caused a momentary drop in Facebook's stock, and a significant drop in users' trust levels.
Why this matters: The watershed moment of this scandal culminated when Facebook CEO Mark Zuckerberg agreed to testify in front of the U.S. Congress. Two long days of testimony set a precedent for data safety for Americans and the responsibilities of social media platforms to protect their safety. Zuckerberg's testimony sparked national conversation surrounding social media regulation. "I think the real question, as the internet becomes more important in people's lives, is what is the right regulation, not whether there should be or not," Zuckerberg said.
Related: Facebook privacy and your brand — Considerations in the wake of the Cambridge Analytica scandal
3. Twitter bans bulk posting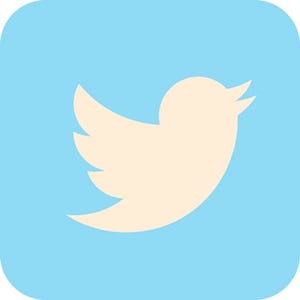 Early this year Twitter announced a crackdown on users and apps that automate their tweets, specifically those that tweet the same content throughout multiple accounts. Twitter found various instances of "tweet-deckers," or individuals/groups that create false viral stories or hashtags with bulk posting. Twitter said this practice was also used for campaign interference in the 2016 presidential election.
Twitter's goal with the crackdown was to combat bot accounts and cut the spread of political propaganda.
While some viewed this as a smart and strategic move for Twitter, a way to be proactive in the face of scandal, there were also critics of the change. Celebrities and personalities who saw their followers significantly decrease blamed Twitter for favoring liberal media and targeting conservative Twitter users.
Why this matters: The new rules were a substantial change for the platform, with significant effects on apps or organizations that cross-posted content. Twitter's new regulations also took a stand against political malfeasance and fought against the use of social media to spread propaganda.
Related: How to get verified on Twitter
4. General Data Protection Regulation (GDPR)
General Data Protection Regulation (GDPR) is a broad sweeping regulation that changes online practices for any website or service with customers in the European Union. Dubbed "the most important change in data privacy regulation in 20 years," the regulation officially passed in 2016 and was enforced as of May 25, 2018.
GDPR applies to millions of organizations, with very dense stipulations. Even though companies had well over a year to prepare, millions of dollars and significant manpower was required to ensure compliance. While GDPR applies to digital marketing practices as a whole, social media is affected as well.
Why this matters: In a nutshell, GDPR affects the way any digital marketer tracks users and visitors. It requires a new level of transparency with everything from accepting cookies to opting-in to campaigns via social media. Any business with EU-based customers/users needed to prepare and rework their social media marketing strategy. The regulation also caused the introduction of new laws in U.S. regulation of data privacy.
Related: How the General Data Protection Regulation might affect American businesses in 2019 and beyond
5. Instagram's introduction of IGTV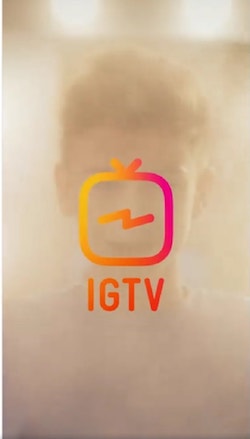 In June, Instagram announced its newest feature, Instagram Television (IGTV). Unlike traditional television, IGTV allows verified users with a large follower-base to post videos up to an hour in length. The feature exists within the Instagram app, as well as a stand-alone app. Videos can also include features such as a swipe-up call-to-action, increasing engagement between the IGTV user and their audience.
With IGTV, Instagram is attempting to get ahead of digital video content trends, and rightfully so.
Recent studies reveal that 54 percent of viewers want to see more video content from their favorite brands. Marketers are embracing the power of video content as well. Seventy-six percent say video has helped increase their sales, according to recent surveys. (Important to note: IGTV does not include advertisements … yet.)
Why this matters: Instagram's claim to fame has always been its simple and uncluttered platform where users can share short-form content. IGTV marks the app's first foray into long-form content. Previously, videos could only be one minute or shorter. Many industry insiders say that Instagram is taking a direct shot at YouTube's user base. Depending on the continued reception, IGTV might also be the social media giant's first flop. Initial viewing numbers hint at a lackluster response.
Related: Why Instagram stories make sense for small business
6. The rise of augmented reality
From the start of the year, augmented reality (AR) was heralded as a trend to watch in 2018. While AR became mainstream with the 2016 craze surrounding the Pokemon Go app, in 2018, social platforms continued to hop on the train. Examples include:
iPhone X featured anamojis
Snapchat introduced AR bitmojis
Several platforms used AR filter features in story mode
Why this matters: While AR is still in the nascent stages, this social media trend has the potential to be revolutionary. It can provide innovative ways to reach and engage audiences. AR functionality can blur the line between the digital and the real world. Facebook has partnered with more than 700 brands to achieve their future AR plans. Insiders have theories where AR will take social media, with 2018 serving as a jumping off point for the exciting technology.
Related: Augmented reality in business: 3 ideas worth considering
The social media trends of 2018: Looking back
The past year has seen major shake-ups in the world of social media. As an industry that's barely three decades old, yet connects the entire digital world, social media trends and developments have the power to not only shape our daily lives and the way we do business but cause turmoil on an international political stage.
Data privacy has been front of mind throughout 2018. The events that took place in regards to privacy breaches have laid the foundation for regulations and business practices moving forward.
Editor's Note: Looking to get started with setting up and managing social media for your business in 2019? Check out GoDaddy Social and get your very own account manager to help keep your social media accounts up-to-date, compliant and truly engaging to your customers.
Image by: ROBIN WORRALL on Unsplash