April 2019: What's new in GoCentral
Website Builder users are busy people. They need simple tools that help them get the real-world results they're after. This month, our team released several new features to make designing your website, collecting leads, booking appointments and understanding your website metrics easier than ever.
Website Builder
Website Theme Gallery
GoDaddy Website Builder offers a variety of website Themes to help you build a site that reflects your brand. Our new Theme gallery makes it easy to preview what your content looks like with different Themes applied. Once you choose a Theme, you can customize it with fonts and colors. And you can always try a new Theme later.

To change your Theme:
From your GoCentral Editor, click Theme.
Browse Themes.
Click to select and Customize.
reCAPTCHA
Contact forms on GoCentral Website Builder sites are now protected by Google reCAPTCHA, which uses behind-the-scenes logic to detect pesky bots that proliferate spam. The great news is that your website visitors don't need to jump through any hoops as they're filling out your contact form. They will, however, see a disclaimer that explains your site is protected. This small line of text below your contact form links to the reCAPTCHA TOS/Privacy pages.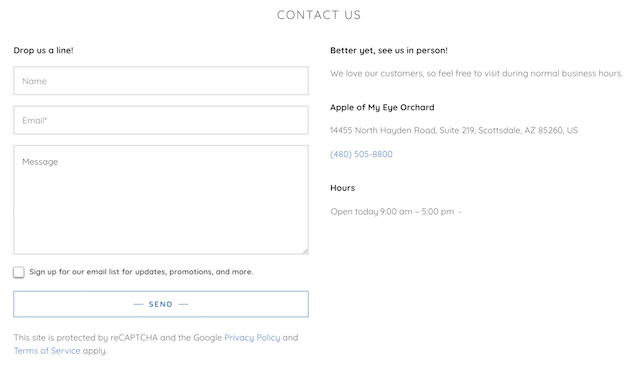 To update an existing contact form, simply re-publish your site.
Customer accounts
Business owners who use GoCentral for online bookings will love this feature, which allows customers to save their personal information and view their appointment booking history.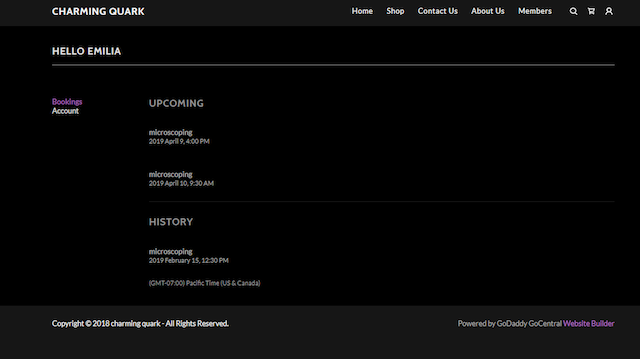 In related news, Website Builder now includes a Connections page to manage your customers, subscribers and members. On the Connections page, you can send messages and manage content permissions.

To access the Connections page, use the top navigation:

Improved Dashboard
Your GoCentral Website Builder Dashboard is a great place to keep tabs on your website performance. Your Dashboard contains personalized recommendations about which tools you could use next to get better results. And if you're interested in website traffic metrics, you can switch between 7-day, 30-day and 365-day views on the Dashboard.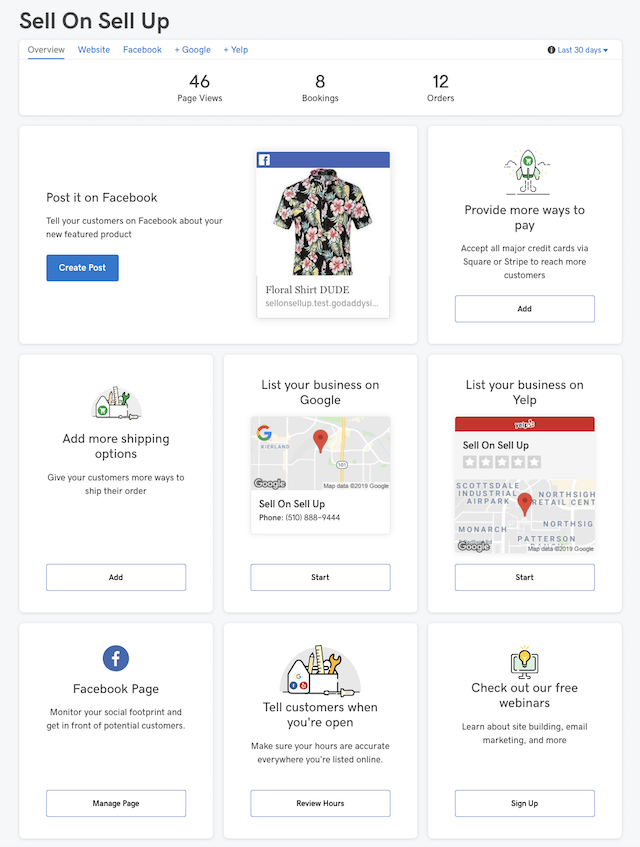 GoCentral Help Resources
If you have questions, check out these GoCentral resources. And remember — we offer 24/7 phone support. Call us!
Note: If you don't already have a GoCentral account, you can start a free trial today.
Need help with social media? The GoDaddy Social team can help with that.