Blog post ideas for artists and musicians
For traditional creatives, such as artists and musicians, it might feel unnatural to create work online. Many stick with the basics — they set up a website, fill the pages with clips of their work, post tour dates, and set up an e-commerce shop. And many creatives think that's enough.
But what musicians and artists need to realize is that a website is a powerful — if not the most powerful — tool for spreading the reach of their work, sharing their creativity, and growing their fanbase.
And, when musicians or artists regularly blog:
They draw more traffic back to their site. Many musicians rely on social media to connect with their audience. When they have a website, they can still use social media to spread the word. But they can also send the traffic back to their homebase (their website).
They build their email list faster. By drawing traffic back to their website, creatives can prompt their fans to sign up for their newsletter.
They connect with a larger audience. With a blog, it's easier to spread the word and directly share updates with fans, news outlets, and other bloggers.
They are easier to find in search. An active blog on a website increase its SEO (search engine optimization), making it easier for people to find through search.
They form deeper connections with fans. Blogging allows artists and musicians to create personal content that fans love.
If you are a musician or an artist, blogging will certainly help you expand the notoriety of your work. Just ask these 49 creatives who are using blogging to promote their art. And when you're ready to go, use these blog post ideas for artists and musicians to help you get started.
Tell your back story
Give readers a look at your life that they can't find anywhere else. Tell your story like only you can tell it. Offer an inside look at how you got started, how your band came together, or when you knew that you wanted to be an artist.
Share your influences
Use one post to explain how you got started. Then, write another post to explain what prompted you to take those steps — the music, art, locations, advice and experiences that inspired you to do your best work.
Take the readers through your creative process
Many fans of artists and musicians are artists and musicians themselves. So use your blog as a tool to show them how you work.
Use your blog to give insight into your creative process.
Walk them through your creative process and share how you create a project from start to finish. While everyone's creative process will be different, your fans may be able to take a piece or two from your process to improve their own. They'll definitely appreciate that.
Explain the meaning behind your work
People, especially fans, loving hearing the story behind the art. Use your blog as an opportunity to explain your perspective on your creative work, and tell readers what it means to you. You can write one post about one album or collection. Or you can break it up to write a post about each song or piece of work. Many artists want their fans to be able to interpret their work for themselves. If that is the case, maybe just offer a few teasers about what your work means to you, and then invite fans to share what it means to them.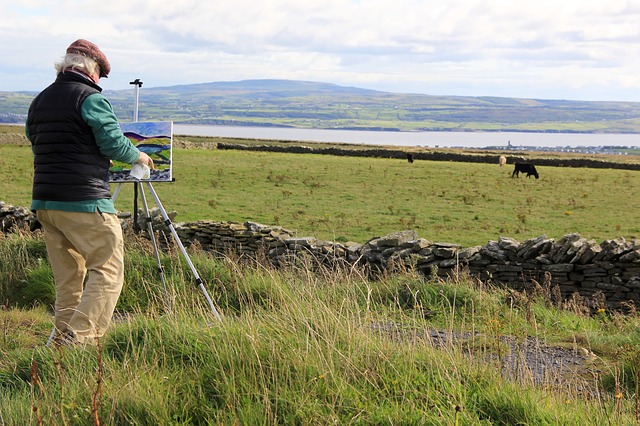 Curate fan-created content
In the last section, I mentioned asking fans to share their perspectives on your work. If you do that, you can then use their responses to create a blog post that is a curated list of their responses. Asking fans to create or send in content (such as photos from shows, reviews of albums/art, options, etc.) is a great way to get your fans involved and create new posts for your blog. And that's AMAZING content to share on your social channels.
Live blog your tour
Invite fans to follow along as you take your art on the road. Every few days, share photos from events, both from the front of the house and behind-the-scenes. Aso share photos from the road, places you stop along the way, and funky tourists attractions and restaurants. And of course, include a few photos of the people you meet along the way — especially the fans!
Feature your personal videos and photos
Fans get to see a lot of professional videos and photos of artists and musicians. But they don't always want to see the polished version of their favorite artists. They want to see the real them. Take your own amateur videos and photos of behind-the-scenes shots that media cameras can't capture, and share them on your blog (and visually-driven social media sites).
Share a few of your favorite things
Let fans into your world by sharing a few of your favorite items. Tell readers what music you are listening to, books you are reading, and movies you are watching. Even let them in on what type of foods you are enjoying or your favorite exercise regimens. Sharing these personal details helps fans get to know you better as a person, further deepening their relationship with you and your work.
Put a new spin on press releases
If you regularly send out press releases to share news with other blogs and media outlets, put a new spin on them by writing them as blog posts. By sharing your news in a blog post, you can have more creative freedom with what you include in the story. You can also easily share the press release with news and media platforms by sharing the link via Twitter and other social media networks.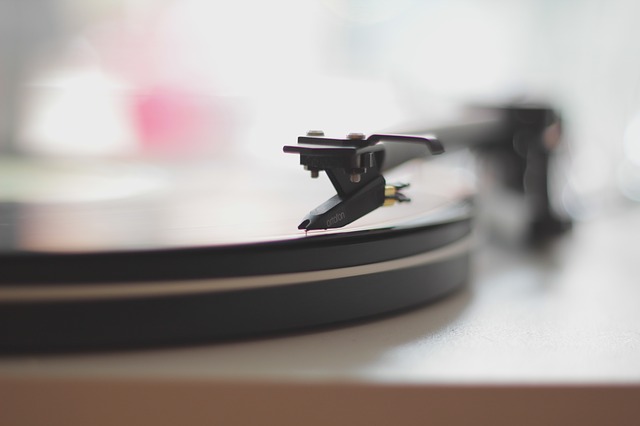 Tease your new project
Don't just publish a new blog post when your project is complete. Tease your fans by showing pieces of it as it's completed. Share sneak peeks, snippets or clips of your project to build up anticipation and get your fans excited about seeing the new work in its full form.
Feature other artists and musicians your fans might like
Use your blog as an opportunity to share a little love with others in your industry. Introduce other artists and musicians you think your fans might like.
There is enough fandom to go around so be generous to other artists.
Include interviews with them or feature their new work. Fans will appreciate you helping them find new artists. And the other artists may reward you by featuring you on their blog as well.
How to find unlimited ideas: listen to your heart and fans
When you start blogging, you may struggle with coming up with fresh ideas. But as you get started, you'll notice that new ideas will come to you even when you aren't thinking about it.
Also, as you begin to blog, pay attention to the way your fans receive your work. If they are sharing and commenting a lot on one post, identify the theme that worked and do more of that. And listen to what they are saying. If you see particular areas that interest them, dig deeper into that. When they ask questions, write posts that answer them.
Blogging will get easier as you go. You'll be able to come up with better ideas more frequently and regularly. So, don't get frustrated when you get started. Keep going. Keep writing, and you'll soon see the benefits that blogging will have your art, music and creative life.
Artists! Check out our free step-by-step guide to selling your work online.

Image by: tricky (rick harrison) via Compfight cc