Boston guitarist Gary Pihl riffs about the rock business (video)
The difference between one-hit wonders and rock stars isn't their level of talent — it's their level of work ethic and discipline.
One of those rock stars is guitarist Gary Pihl. Gary has spent the last 30+ years as the guitarist for Boston, one of the greatest American rock bands ever. Prior to that, he spent years with Sammy Hagar, another rock and roll icon. Both Sammy and Boston founder Tom Scholz are legendary rock stars, and both are successful business people who have surrounded themselves over the years with the best teams possible — including Gary.
It's more than a feeling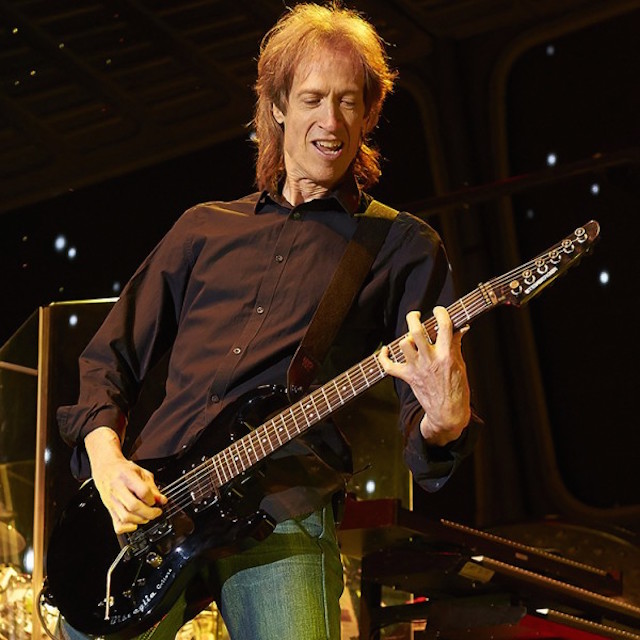 Prior to a sold-out Boston show in Nashville, I caught up with Gary and talked to him about what it's like to be in the business of rock, as well as lessons learned along the way from Sammy, Tom, late singer Brad Delp and more.
Teamwork
As a team, you have to have a common goal. For a band, it's to play a good show and play together. As Gary says, "You all gotta start and stop at the same time." Everyone is an integral, important part of the end product — from the crew to the rock star. Remove one and it might work, but it won't work well.
Authenticity
According to Gary, Sammy is WYSIWYG kind of guy. He went on to demonstrate this by restating Sammy's favorite advice, "The next time we do this, it's going to be even better. This is going to be the best project we ever did." That level of dedication and authenticity never wavered; Gary admits that as the years passed, their sales continued to grow.
Knowledge
Every musician wants to practice and get better and better. Gary tells a great story in the video interview about Randy Rhodes, a member of Ozzy Osbourne's band. According to Gary, Randy tries to take a guitar lesson in each city from a local guitar shop as the band tours. He remembers Randy saying, "I always learn something new. They always know something I don't know."
Customer appreciation
Brad Delp, the late singer of Boston, never took fans for granted and always tried to stay after shows and sign as many things as he could. Gary remembers:
"He knew that they were the reason he was there, and it was easy enough for him to take the time out to give back a little bit of 'that love' they (the fans) would give us."
Even if it meant staying late and visiting the back gate post-show, Brad was quick to volunteer.
Preparation
Even though they play the same songs over and over and over, year after year, there is still quite a bit of preparation that goes into every tour — so that the songs sound like they do on the album "or even better." Gary says, "That's the thrill for us, people coming after the show and telling us, it sounded just like the record!"
Quality
No matter how good you are or how good the last show was, you have to continually work to be just as good — if not better — moving forward. Gary says he hears it all the time, especially from younger musicians: "Should I move to Los Angeles?" His parting advice is to be the best you can be in whatever town you are in, and people will find you.
Just another band out of Boston
So, the next time you hear More Than A Feeling or I Can't Drive 55, think a little differently about what went into the making of those hits (and hit careers). Rock stars do the work it takes to get to the top and stay at the top each and every day in everything they do — from leadership to teamwork to producing a quality product and more.
Rock on!
Coming soon in The Rock Business Series, Earl Slick of David Bowie and John Lennon bands.
Image by: _FXR via VisualHunt / CC BY