Business blogs every small business owner should read
It's time to take off the many hats we wear as small business owners. For an hour every week, it's helpful — and fun — to indulge in some self-care for ourselves. Step away from the day-to-day operations of your small business and dive into some enriching blog content. Even though we must juggle multiple roles to keep our businesses running smoothly (one day we're CEO, the next day we're the VP of Sales), there's longterm benefit to stepping out of those roles for a bit to improve our overall business skills. So start seeking out resources that train specific parts of your brain! Here are three helpful business blogs every small business owner should read.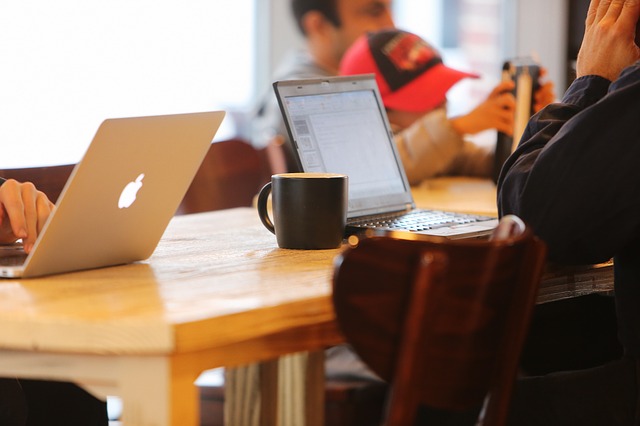 It's not just an airport newsstand standard! Although they have a printed publication, the team behind Fast Company also has a fantastic blog that's rich with content to help small business owners succeed. With the most affluent and influential readership in the business category of publishing, Fast Company is on many executives' must-read list. And their blog never fails to offer quality articles!
Written by and about innovative business leaders and smart business practices, Fast Company blog posts strike a balance between inspirational and pragmatic. For example, their recent article with the founders of Buffer offered easy-to-implement tips about how to write popular and shareable headlines for your social media channels. As part of their "Work Smart" series, which aims to help you discover "the apps, tactics, tips, and brain hacks to help you work smarter instead of harder," this article is just one example of why the Fast Company blog should be on your must-read list.
Bonus: Fast Company also offers a practical podcast, 30 Second MBA, an online classroom offering a wealth of advice from successful business leaders. The series features pros who answer business and leadership questions in 30 seconds. How's that for bite-sized knowledge that you can digest quickly?
This is one of the most robust collections of writers, business owners and entrepreneurs who specialize in frugality. From saving money on basic business purchases to cutting costs and budgeting effectively, this online resource is full of smart tips for savvy small business owners. In fact, MSN named Wise Bread among the top ten money blogs. Every small business owner, regardless of their industry, should be reading this blog weekly. The articles range from funny to pragmatic, always offering smart tips for managing your business finances, and doing big things on a small budget! Whether you need help hiring your first employee or finding an accountant, Wise Bread has tips and tricks that will save you both money and time.
As more of your customers are finding you online (and you learned from Wise Bread that you should be frugal with your advertising dollars), you need a resource that helps you master inbound marketing. What's inbound marketing, you may wonder? Great question! Inbound marketing focuses on creating content that pulls people toward your company, rather than relying on old-school ads to push them toward you. Simply put, it's a pull rather than push marketing methodology. And it works! The team at HubSpot created an entire software suite to help businesses master inbound marketing. Aside from their software, they also offer a ton of free resources on their blog. No surprise, they drink their own Kool-Aid and practice excellent inbound marketing principles on their own blog! So when you read their blog, you'll discover posts, whitepapers and infographics full of actionable tips.
Other business blogs
Are there other business blogs that you read regularly? Please share your favorites in the comments section below.
Image by: pedrosimoes7 Flickr via Compfight cc