Can these 3 trends in health tech revive the U.S. healthcare system?
The U.S. healthcare system is struggling to survive. For starters, America spends twice as much on healthcare than any other wealthy country, but has worse health outcomes. And those costs will increase by 5.3 percent every year through 2026, while the cost for an individual's health insurance premiums have gone up by 19 percent over the last five years. Also troubling is that by 2025 baby boomers will be seniors in need of care and there will be fewer providers to care for them. Meanwhile, access to care for rural residents is a challenge with 83 community hospitals in rural areas closing in the last eight years.
But it's not total doom and gloom for the US healthcare system; in fact there are a number of little twinkling lights at the end of what might seem like a dark hospital corridor.
3 trends in health tech
Clinical providers should take note of the positive impact of trends in health tech, which are currently in a boom cycle. These new technologies are heavily impacting how we provide care, access to that care, and the decision-making tied to treatment outcomes.
Telemedicine.

Artificial intelligence.

3D printing.
Can these three trends in health tech fix our struggling healthcare paradigm? Let's read on to find out.
1. Telemedicine: Doctors and the virtual house call
One such trend in health tech is telemedicine, sometimes called e-health or telehealth. The phrase refers to a virtual doctor visit, where "seeing" a doctor, means a clinical visit by computer or smartphone.
Although it's been around for decades, 2018 might be the year that telemedicine finally takes off.
Organizations like the Mayo Clinic and the Veterans Health Administration (VA) have been using virtual visits for years and published outcomes that show the technology has real benefit for expanding access while improving clinical outcomes.
Telemed applications are cropping up like phishing scams in your email inbox.
Some of the providers in the space include Teladoc, Doctor on Demand, MDLive and American Well. However, health systems and employers are getting into the telemedicine game, particularly in the areas of wellness education and occupational health.
Today, telemedicine is literally pushing boundaries by extending care into traditionally underserved rural communities where local hospitals have closed. Telehealth applications are improving patient outcomes and cutting clinical overhead costs. Importantly, patients also love telemedicine applications because it saves them the travel, parking and waiting that comes with a traditional visit.
Related: Telemedicine gains ground among healthcare pros, employers and insurance companies 
2. Artificial intelligence: Why robots are better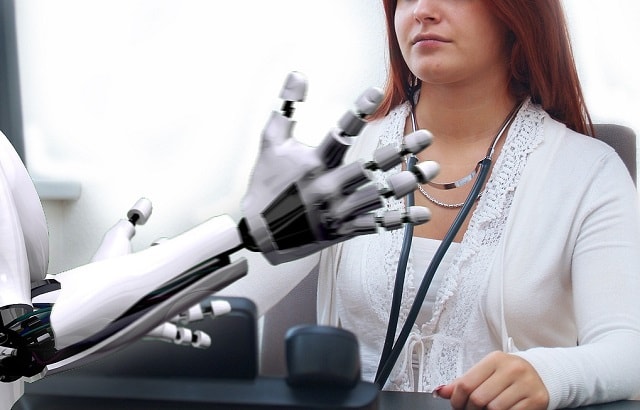 Like telemedicine, artificial intelligence, or AI, is another trend in health tech that's been evolving for decades but has never really delivered on its promise of the smart machine.
Accenture suggests that AI holds the key to some of our biggest healthcare challenges, stating:
"To maximize the potential of AI and be digital leaders, healthcare organizations must reimagine and reinvent their processes from scratch—and create self-adapting, self-optimizing 'living processes' that use machine learning algorithms and real-time data to continuously improve. Machines themselves will become agents of process change, unlocking new roles and new ways for humans and machines to work together."
The Harvard Business Review researched just 10 of the latest AI applications in 2018 and found that their potential was enormous — if they're applied to the industry they could save up to $150 billion by 2026.
Some of the AI applications they found included:
Virtual nursing assistants
Robot-assisted surgery
AI that could catch medication interactions and dosage errors
Connected beds that could reduce bedsores by automatically adjusting critically ill patients
AI applications are beginning to emerge that could revolutionize healthcare by improving workflows and reducing waste. This includes data modeling programs that look for new patterns of revenue opportunity in a cash-strapped hospital or improves efficiencies for doctors seeking to increase patient volumes.
AI in healthcare is an opportunity that is just waiting to be capitalized on.
The Harvard Business Review suggests, "AI applications that can deliver the most value today should be prioritized and invested in, so healthcare providers and insurers are free to focus on better care."
3. 3D printing: Can you print me a new liver?
Three-dimensional (3D) printing is the third trend in health tech, and it, too, has been around for 20-plus years. What the inventors of the technology probably didn't foresee, is that advancements have allowed the 3D printers to create some unimaginable improvements in our field.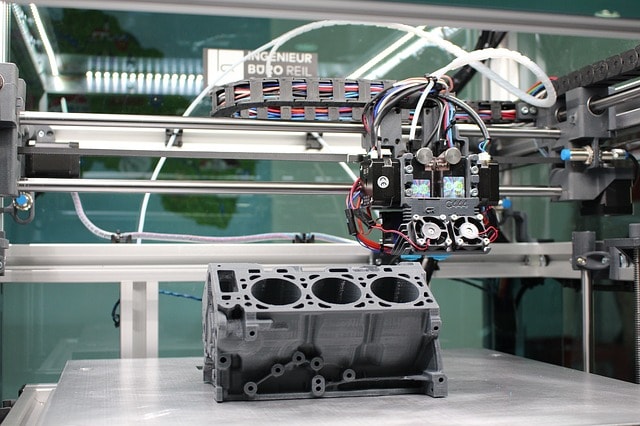 This includes:
While this technology might seem incredibly far-fetched, The Guardian swears it's coming in our lifetime. For those of you seeking empirical proof, just follow the money; the 3D industry is expected to surpass $1.3 billion by 2021.
Will these trends in health tech save U.S. healthcare?
For healthcare providers and their patients having a "Mulder and Scully" moment, the truth that's out there looks pretty grim. With a few exceptions like the Mayo Clinic or the Cleveland Clinic, healthcare is more difficult to navigate than ever before, with worse health outcomes.
Yet these three trends in health tech hold promise in so many areas where we're currently struggling:
Costs are skyrocketing while access to treatment is declining. Telemedicine applications cut costs while improving access to care.
Medical mistakes are the third leading cause of death in the U.S. AI could potentially help reduce medical mistakes.
900,000 people die every year waiting for a transplant. 3D printing could save lives by providing more targeted medical treatments or even replacement organs for the human body.
While technology innovation in the healthcare space must be combined with new ways to improve the efficiency of the system overall, it's clear that these trends in health tech may help our struggling healthcare systems improve.