Cosmetology careers: Your complete how-to
Cosmetology is defined as the professional skill or practice of beautifying the face, hair and skin. If this sounds like something that interests you, you'll be happy to know that there are quite a number of lucrative cosmetology careers available. These can range from:
Makeup artists
Hair stylists
Estheticians or skin care professionals
Nail technicians
But with so many options available, how can you tell if a cosmetology career is right for you?
What it takes
First, you'll need a passion for the cosmetology career you choose. This isn't a career you can do halfheartedly. You'll have to continually work on your craft, putting in odd and long hours. Plus, what you do will directly impact something extremely personal to your clients: their appearance! And because of that, excellent people and customer skills are critical as well.
You'll often be more than just a cosmetologist to your clients. You'll be a helpful, listening ear.
Passion is, of course, vital to be successful in any cosmetology career, but that's not enough. Most importantly, you'll need technical skills such as:
Knowledge of color theory
Hand control
Mastery of multiple techniques
Creativity
To be a legitimate cosmetologist in any state, these skills will need to be tested and proven through licensure. Remember you are building a career, not a hobby!
Licensing requirements
Requirements vary from state to state, but each state requires some form of licensure. According to Occupational Licensing, these requirements can range from "490 [days of education] in South Dakota, Iowa and Nebraska to 233 in New York and Massachusetts. All states require at least one exam, and most require two or three." Cosmetology licensing fees range from zero in North Dakota to $325 in Nevada.
Once you have proven your skills and successfully completed your state's licensing requirements, it's time to get a job. And luckily, cosmetology careers are in demand! In fact, according to the Bureau of Labor Statistics, they are expected to grow by 10 percent through 2026.
Cosmetology careers generally come with flexible schedules, which are great for creative people. Your options include:
Own your shop and hire employees
Rent a booth
Become a traveling cosmetologist without the overhead of a shop
Work for on-demand service apps, such PRIV, Glam Squad or The Glam App providing services to clients in their homes, offices, hotels, etc.
As you can see, entering into the world of cosmetology leaves you with many options for nurturing your career and making money.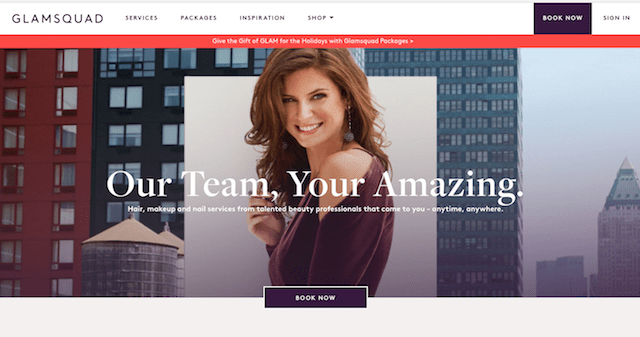 Finding clients
You have a license, a place to work and now you'll need to build a clientele! Of course, traditional word-of-mouth marketing and referrals will work. However, in this technology age, a killer social media presence is an asset to any cosmetologist. Social media acts an online portfolio that anyone can access at any time and that can be easily shared with thousands.
So how do you build a profitable social media base? Start by posting, posting, posting! Post pictures of your best work on the social media platform of your choice on a consistent schedule. Could be once a week or every day, just whatever you can consistently keep up with. Instagram is a great visual platform for cosmetologists, and Facebook has a review feature that you can direct clients to use.
Reel them in with hashtags
You should use niche hashtags that beauty lovers and others with cosmetology careers will frequent. Here's a short list of some popular cosmetology hashtags:
#[Location]Stylist (i.e., #NYCStylist, #LAStylist, #DallasStylist)
#NailTech
#LashExtensions
#Esthetician
#PromMakeup
#BeautyPro
#BehindTheChair
#WeddingMakeup
#MUA
#barbershopconnect
#SalonLife
#BeautySchool
And don't forget to be social on social media! Like and leave comments on other pictures that use that same hashtags you do. This helps to get your work seen by others in your community.
Build a mobile-friendly website
Lastly, you'll want a mobile-friendly website that's also easy for search engines to scan and catalog. Even if the website is just one page, it's an easy way for clients to find you.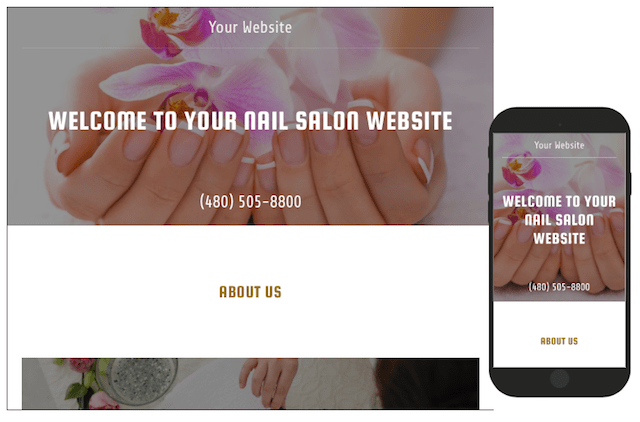 Your website should state basics, such as:
Location (or your travel availability)
Hours
Specialties
Experience and awards
Links to your social media
Sites like StyleSeat even let your clients book you directly online (as does the scheduler feature built into GoCentral Website Builder). Potential clients use social media 24/7, all over the world, so this is your chance to be seen — even while you're sleeping!
Yes, social media and website maintenance can certainly be a time commitment, but a visible online presence will give you an extra edge and extra money in return.
But you don't have to do it alone. There are tons of websites and resources to help you manage social media, launch your website, build your business, and even cosmetology-specific software that manages automatic appointment reminders, online personal scheduling and more!
Cosmetology careers are on the rise
If you have the passion and skill for cosmetology, there are more options than ever to build a profitable business around something you truly love. There will be more need for your skills and more opportunity to show off your talents in your own way on social media.
Image by: The Digital Marketing Collaboration on Unsplash