cPanel tips and tricks that will make your life easier
cPanel is an industry standard when it comes to hosting platforms, so there are loads of cPanel tips and tricks well worth learning. cPanel has been around since 1997, and established itself as one of the web hosting industry's most reliable and intuitive control panels.
It's easy to learn yet hard to master.
  As a hosting support professional, I get calls all the time from customers requiring my help to fix an issue that can be mastered easily from
within cPanel
. While I love talking to our fantastic customers, this is time better spent running your business. With that in mind, I'm going to run you through some basic cPanel tips and tricks that will help you master this hosting essential — and get down to business!
The search bar
One thing that I notice that gets missed a lot is the search bar at the top of the cPanel home page. People struggle with finding the applications they need in order to manage their hosting because cPanel has a LOT of options.
It's versatile that way.
  You'll notice at the top of your cPanel home page that there is a search bar that says
Find functions quickly by typing here
. This is the quickest way to navigate cPanel.
Installatron
One of the most useful cPanel tips and tricks, Installatron lets you select the apps you want to install and manage on your hosting. In the Applications Browser you will find a plethora of applications you can choose from to build your web presence and meet your particular needs. It also allows you to import applications' hosted elsewhere, clone current applications, and perform backups on demand of currently installed applications.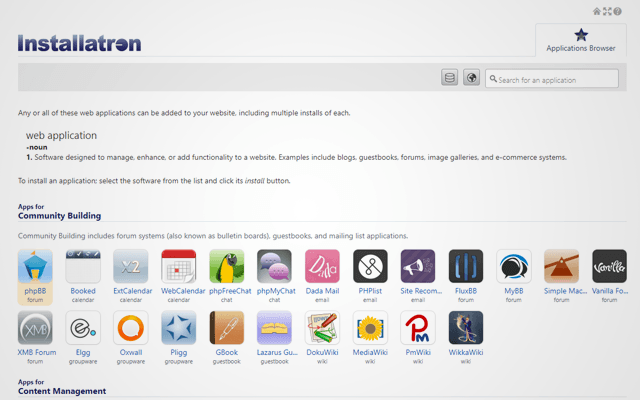 Addon domains
In the top menu bar on cPanel you will notice the section Addon Domains. This is where you can add additional domains if you want to host multiple sites. Please note that with GoDaddy, Addon Domains are only available for Deluxe, Ultimate, and Business Hosting plans.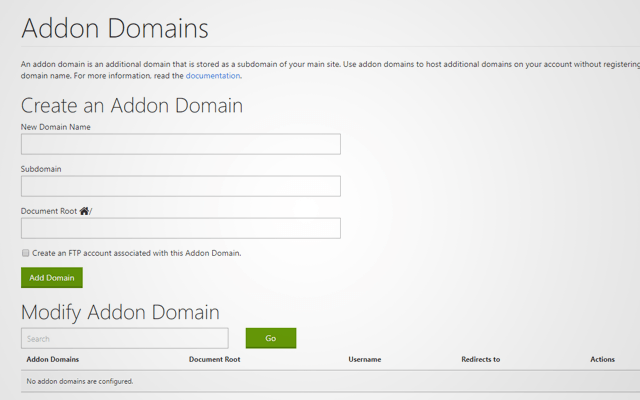 AWStats
AWStats is one of the essential cPanel tips and tricks. This open-source web analytics reporting tool gives you a lot of valuable information, as you can see everything from the historical number of hits at your site, to where the traffic is coming from, to whether or not the traffic is legitimate. This can also aid you in security as the Robots/Spiders visitors section can give you a good indication as to whether you're being attacked by malicious bots attempting to take over or inject malware on your site.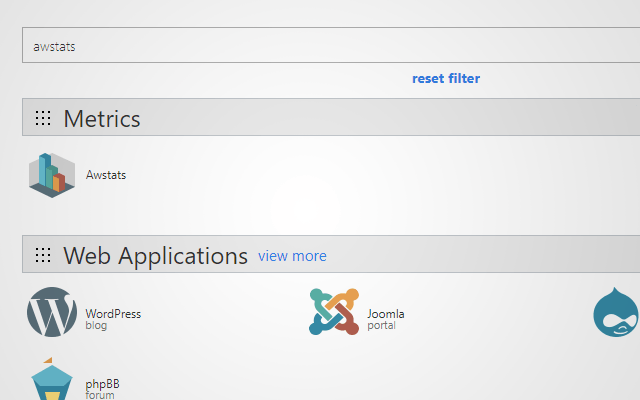 CPU and concurrent connection usage
This gets a place in my cPanel tips and tricks because it's a great way to get an idea of how resources are being utilized on the server. Is your memory, CPU, or I/O maxed out? This is where you can find statistical data as to why this is happening. You will get the best, most accurate results if you check your usage over a longer period of time.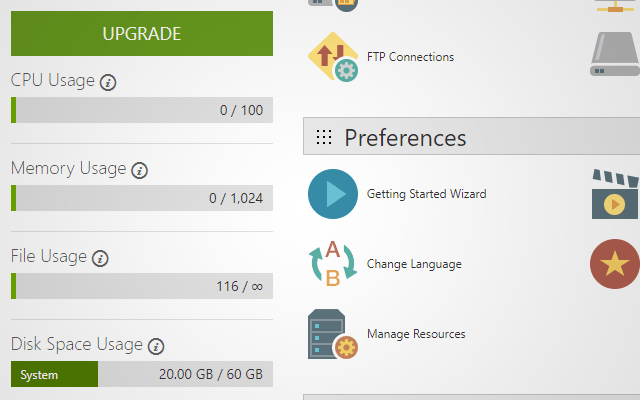 MX entry
An MX entry is used to reroute a domain's incoming mail to a specific server. Using Local Mail Exchanger will configure the server to always accept mail. Mail will be delivered locally on the server when sent from the server or outside the server using a PHP mail form usually.
You would use this setting if you're going to use the cPanel email as your primary mail functionality.
Remote Mail Exchanger configures the server to not accept mail locally and send mail to the lowest MX record. This is the configuration you should use if you route your mail through Microsoft Office 365, Gmail, etc.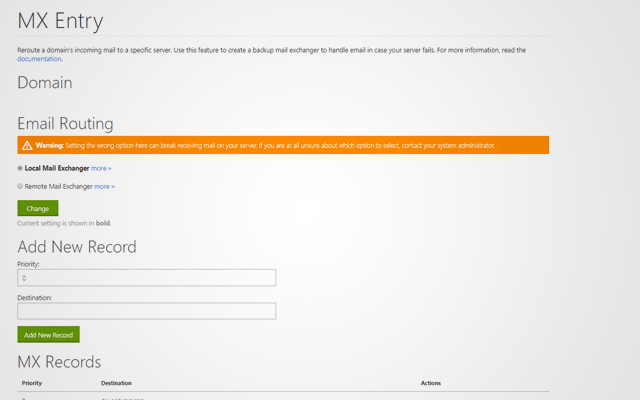 File manager
File Manager allows you to upload and manage your files directly through cPanel itself. If you're going to be uploading more than one file then you'll need to place them in a .zip file because the file manager can only upload one at a time. After all your files are uploaded, just unzip them with the file manager and BAM! — all your website files are now on your server. Keep in mind you'll also need to upload and import a MySQL database if your website is a content management system (CMS) like WordPress or Joomla!. If your needs can't be met by the File Manager, then I would suggest using a FTP client like FileZilla in order to upload your site to the root directory of your hosting.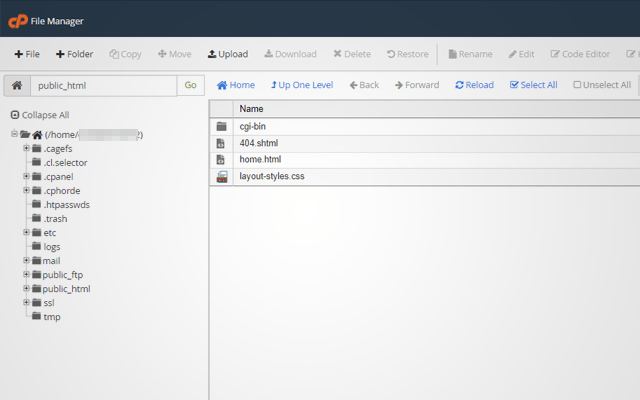 MySQL database wizard
Before you choose to import a database, you'll have to create one in your hosting account. The MySQL Database Wizard makes this easy. It allows you to name your database, set up usernames and passwords, and create a user.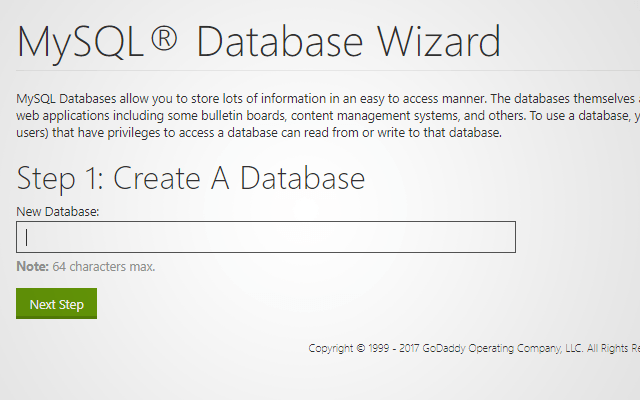 phpMyAdmin
If you're trying to import a database, the phpMyAdmin tool stands out among cPanel tips and tricks. This tool also allows you to access all database tables for your site — which is especially important for troubleshooting most CMS like WordPress.
Learning your way around phpMyAdmin will save you a ton of money in developer costs.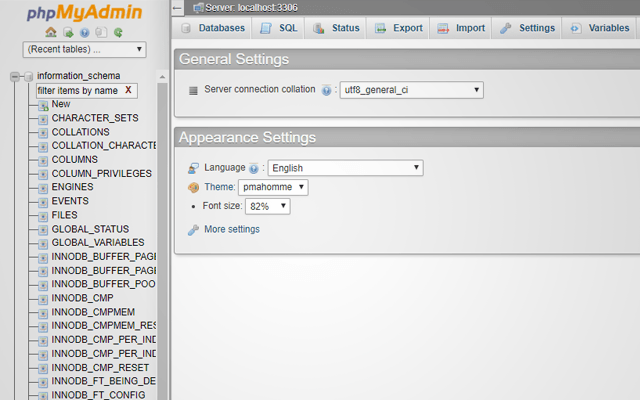 Select PHP version
Using the select PHP version module will allow you to manually select which version of PHP you want to use. It is restricted to what your hosting provider offers (for GoDaddy, currently PHP 5.4 – 7.1, with version 7.1 as the default). This should be one of the first stops to any troubleshooting, as the PHP version can dramatically affect the way your site resolves and renders.
When you're inside this module, you can also select several features that aren't automatically turned on, like zip compression. It's worth the time to investigate these features as some can have a great impact on the way your site loads. Additionally, you'll also notice a hyperlink in the right-hand corner that will allow you to switch to PHP options. In here, you can upgrade several different parameters, such as upload_max_filesize.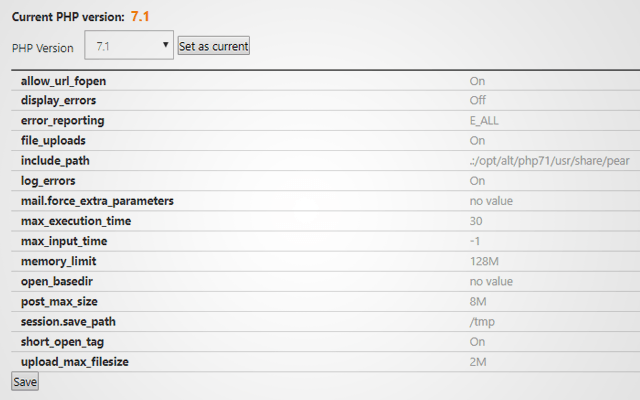 GoDaddy paid upgrades
In addition to all the great cPanel tips and tricks we just covered, GoDaddy also backs that up with some great products that will make your life easier. Here's a quick look at those:
Site Backups
Site backups is an inexpensive addon that will automatically back up your site every day. It's a 30-day rolling backup which will ensure you'll always have a good copy of your website should something go wrong. In case you still aren't convinced, here's five reasons why it's important to perform a website backup.
Resource upgrades
Have you outgrown your hosting? Are you running into resource issues? You may not have to upgrade to the next plan. It might be a matter of simply upgrading your resources on the shared server setting.
Website Security, powered by Sucuri
Has your website ever been hacked? Do you know what to do when it happens? Why not take the guesswork out of the equation and have GoDaddy's security experts perform overwatch on your online presence? With Website Security, you can get fast response times to address your issues and 24/7 support for a low cost.
SSL
An SSL certificate will encrypt any incoming and outgoing communication between your customers and your website. It's so important that Google, as of Oct. 1, 2017, has started blacklisting sites with any sort of input, including login pages, if they don't have one. In addition, this is the cheapest SEO boost you can get with no work involved.
Microsoft Office 365 email
While cPanel email is a great solution if you just need one contact address, it is not a professional email solution. It's not meant to host your company email. Why? Imagine you forget to pay the bill on your hosting one day. Any guess on what we probably won't be able to recover?
That's right … all your email.
Why not use a tried-and-true professional solution like Office 365, which is jam packed with features to increase your office productivity?
We're just scratching the surface of cPanel tips and tricks
cPanel is a robust hosting control panel. It has way too many features to cover in a single post – read more about GoDaddy's cPanel Hosting options. I encourage all users to dig in and uncover their own cPanel tips and tricks. This will not only save you time when it comes to addressing issues — but money as well. For even more resources, check out cPanel's site for further information. Go to GoDaddy Help for further assistance, as well. Happy hosting!
Image by: Sergi Viladesau on Unsplash