Customer recap: Catching up with Bloguettes founders Lorena Garcia and Sakura Considine
Editor's note: We're checking in with Bloguettes founders Lorena Garcia and Sakura Considine to talk about their exciting accomplishments. If you want to learn more about the Bloguettes, read the original post and follow them on Facebook, Twitter, Instagram and YouTube.
1. What business milestones have you achieved since we last spoke?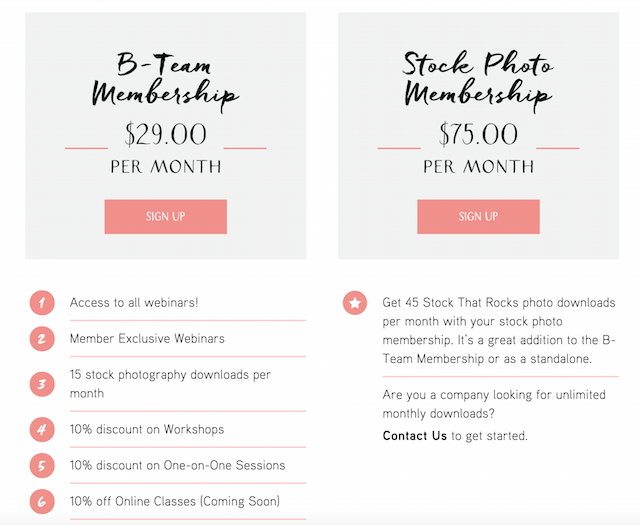 We have significantly grown our online products and services by providing more helpful downloadable tools, growing our B-Team membership, and recently launching our stock photo membership!
Our big focus has been to grow online, as well as our in-person workshops, and we've received great feedback.
We want to provide as many tools for our visitors as possible, and we've definitely achieved that.
2. What has been your biggest challenge? How did you overcome it?
As we have grown our website and service, customer service has definitely been a challenge. We're small a company, and we do our best to make sure that our customers have the best experience possible, but it's been a challenge to handle technical difficulties when our hands are also tied.
It's in the power of our development team to help address these issues.
We overcome these challenges more and more every day, and our internal team is doing their best to become familiar with all aspects of our website. We also make sure we keep our frustrated customers happy by offering them a discount or credit for future use.
3. Any hints, tips or tricks you've discovered that boosted an aspect of your business (i.e., sales, engagement, social media, etc.)?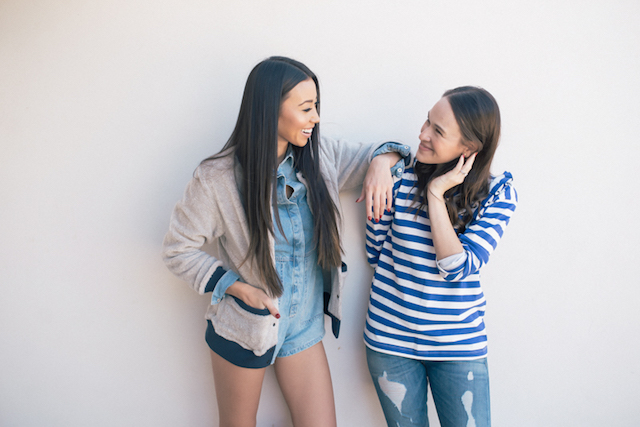 We're currently diving in deep to study our customer's user flow and experience on our website to grow our sales and engagement
We've always used Google Analytics, but we're looking very closely into the numbers and stats to see how we can further our growth.
Another new software we started using is InfusionSoft. We get more details on our customers shopping experience and strategically use email marketing campaigns to see an increase in conversions and traffic.
4. What new technology or business practices are you looking to learn? What skills do you want to further develop?
As we grow our business, we need to access new markets and broaden our customer base. So, we're really focusing on improving our skills in PR and perfecting our skills in digital advertising to be able to access these new markets.
5. What are your upcoming plans for 2017?
2016 has done great things for us, and we have grown tremendously as a company and as a team.
In 2017, our focus is to scale big with our online business, as well as our in-person, three-day workshops.
2017 is going to be a great year as we have tons of exciting projects lined up. We're heading to two new cities in 2017 that we have never been to — Austin and Nashville — along with Phoenix, Seattle and Los Angeles!
Best of luck to the Bloguettes founders and their team in 2017! Thanks for catching up with us.