December 2017: What's new in GoCentral
It's December! Maybe you're in a frenzy of festivity because the month you've been waiting for all year is finally here. Whether you have "Last Christmas" by Wham! on repeat or you're hiding from the world in your holiday-themes bedspread, one thing is as certain as snow…. we at GoCentral have new website features you need to try right now.  You could even say we "sleighed" it with the addition of Google My Business, updates to online appointments, a new backup/restore feature, and more! So let's get this season of giving started, shall we? Here's what's new for GoCentral in December 2017….
Website Builder
Google My Business
Ever wondered how you could get a Google listing with a map? That's a Google My Business listing, and now you can easily create your own on GoCentral. Look for your Google My Business card on your GoCentral dashboard. You'll also enjoy ongoing syncing with Google. Very cool!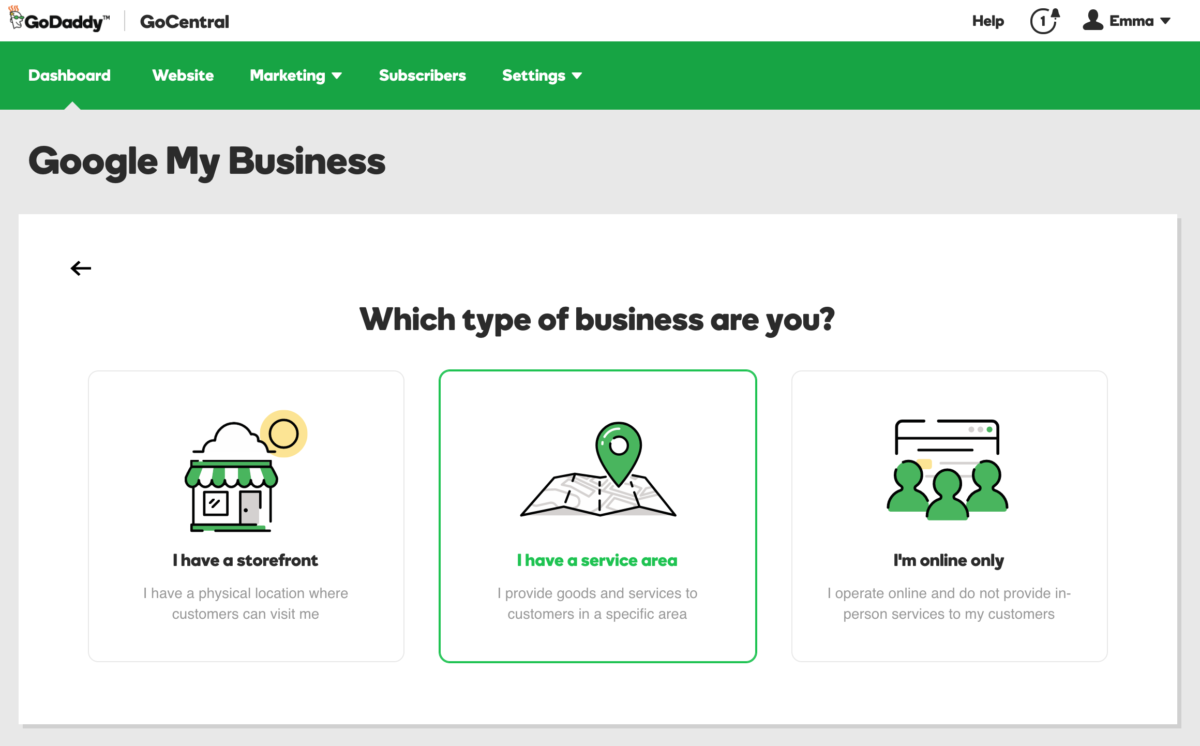 Online appointment upgrades!
We wanted to let your know you can manage your online appointment configuration on your Dashboard (look for Appointments in your header). But that's not all…

New group option
If you're an instructor or group leader, you'll love group appointments. Want to teach a yoga class for 15 people from 5-6pm? Running a homebuyer seminar from 6-7pm and only have room for 20? Group appointments lets multiple people book the same time slot. You can set maximum participants to prevent overcrowding, too.

Deposits and prepayments
Now you can collect money in advance when your clients book. Want to charge a cancellation fee? This new feature makes it really easy to ensure you get paid if plans change.
Website backup and restore
If you have never changed your mind and wanted something back the way it was, this feature is not for you. For everyone else, there's a new backup and restore feature. GoCentral will automatically backup every time you publish, delete a page or section, change your theme, or reset your website. It will always save the current version before restoring your site to a chosen version. Find backups by date and time. And manually backup your site whenever you want.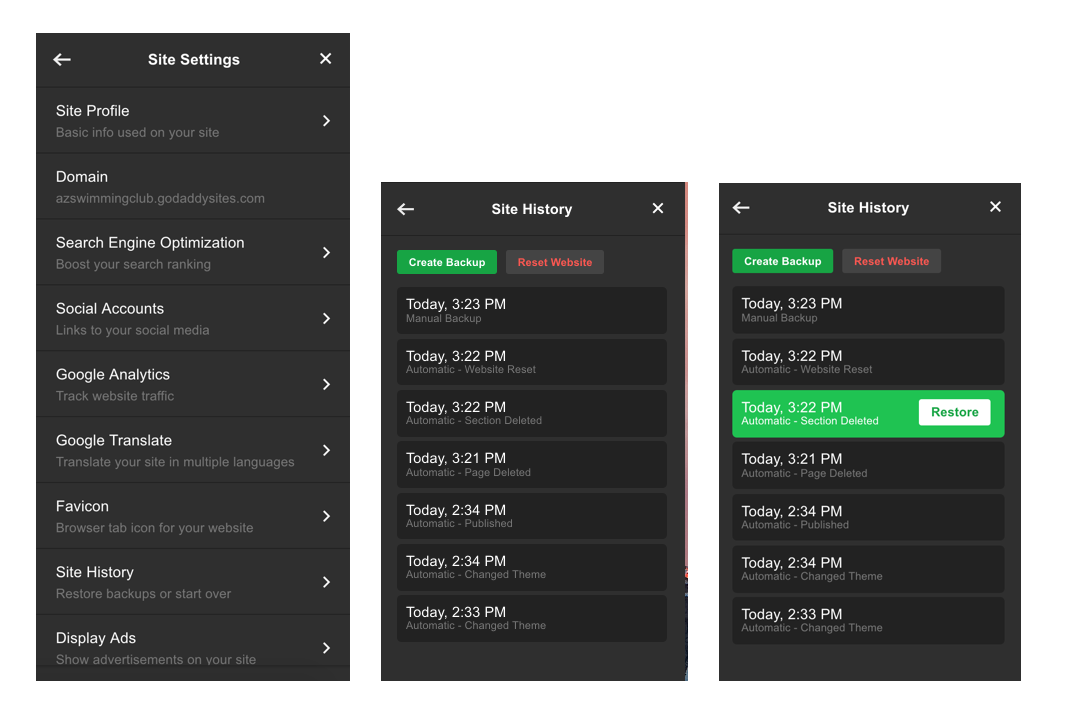 Reorder sections
You've been asking for more design flexibility. So we made it easier to for you to make it look just how you want it. You can now click and drag to reorder the groups in Content and About sections. Designing just got more fun!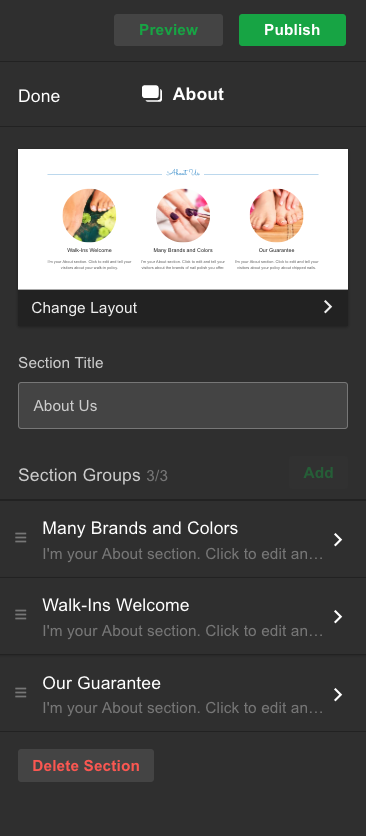 Online Store
Square payments
Many of you have been telling us you want to use Square as your credit card processor. Well, you got it. Square has become popular with merchants because you can easily accept in-person and online payments. They are also known to deliver funds fast. Give them a shot!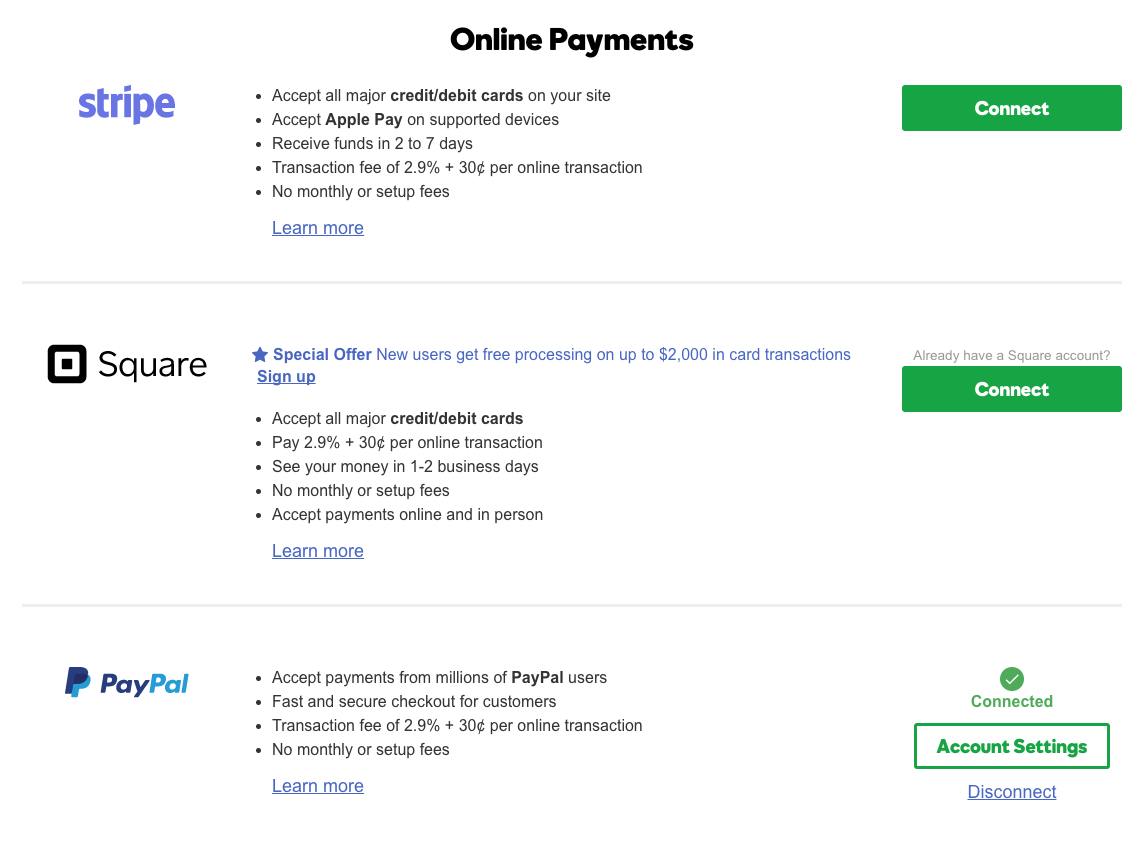 Don't forget–it's not too late to get your store ready for new and returning customers. Online shopping is a force that just can't be reckoned with, and you don't want to miss out. But whether you've got an online store, a service-based business, or a personal portfolio, you can rely on GoDaddy and GoCentral to offer the tools and features you need to get a gorgeous site that does more than you ever thought possible. So try these new features now. And as always, our award-winning 24/7 support welcomes all kinds of questions. 
What's your favorite thing about December? Holiday lights, right? Ever wonder how the lights-on-a-string tradition started? If you thought Thomas Edison had anything to do with it, you're right. During the 1880 Christmas season, Thomas Edison introduced the first outdoor electric Christmas light display to the world. Edward Johnson, Thomas Edison's mentee, created the first string of Christmas lights a couple of years later. And as you know, the rest is history.
From all of us at GoDaddy and GoCentral, have a wonderful December! See you next month… and year!
Image by: Photo by Aaron Burden on Unsplash