Do I need insurance classes to become an insurance agent?
When it comes to choosing insurance as a career, there are many perks that come with the title, in addition to a good income. Aspiring agents are always looking for advice on how to become an insurance agent — what education is required, do I need insurance classes? My first tip is to reach out to a local insurance agent and ask for advice.
Becoming an insurance agent
According to the American Bureau of Labor Statistics, the job market for insurance agents is expected to grow 10 percent over the next nine years. This represents a faster-than-average growth rate for all occupations. As of 2016, the median pay for agents was $49,990 per year.
You need a high school diploma and an insurance license from your state to work as an insurance agent.
While requirements vary from state to state, the majority of U.S. states require agents to complete a certain number of post-secondary insurance classes before taking the licensing exam.
The path I took
As for me, I had an associate degree in business when I decided to pursue a career in insurance. After I received my degree, I applied at Liberty Mutual Insurance and was hired on as a claims adjuster. This is the point when I truly found out how important it is to have insurance.
In adjusting claims for several years, I learned the claims handling process, including how to:
Investigate claims
Interpret policy language
Resolve claims
The experience I received working in a claims department helped me tremendously and made it easier for me to understand how to minimize risk. When I was ready to take my licensing exam, I decided to take a classroom course through Kaplan Financial to help me prepare.
To find out the licensing requirements in your state, check this resource.
The nitty gritty of licensing
I've already mentioned that each state has different requirements. In addition to this, the requirements might vary depending upon the type of insurance you are interested in selling. You must be licensed for each type of insurance you sell — life, health, property, casualty, etc. Speaking from experience, you will need to spend some money out of pocket for licensing fees and to get enrolled in a pre-licensing training course.
Whether you have industry experience or not, I strongly recommend taking a pre-course before the actual exam.
Once the course is completed and the fee is paid, it's time to take the licensing exam. It is mandatory to pass this exam to become an insurance agent. In some states, you might be required to get a sponsorship from your potential employer to apply for an insurance license.
It doesn't matter which type of insurance you are interested in selling to potential clients; if you want to become an insurance agent, you need to register with your state to get a valid license. These licenses come with an expiration period and need to be renewed on a periodic basis. Some states also require agents to finish insurance classes to renew their licenses.
How to find insurance classes
There are different ways to get educated for a career as an insurance agent. Some people seek a professional college degree in the field of insurance while others tend to stick with the courses that are required by their state.
To enroll in these types of courses, you have many options. You may register with an accredited college to pursue a full-time degree or course. This requires you to spend a lot of time and follow a strict schedule for attending the classes in person. The other and more appealing option is to get enrolled in an online program.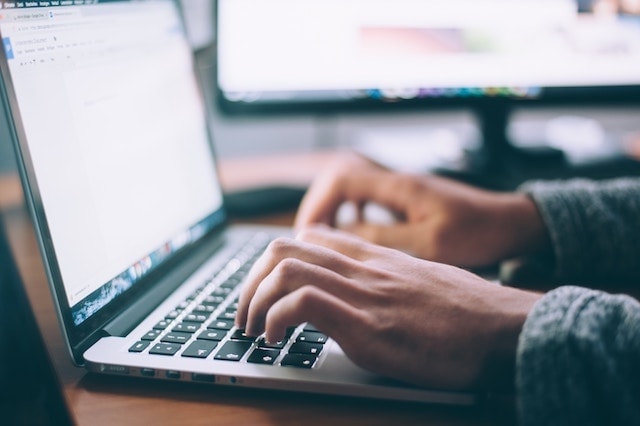 We live in an era that is associated with technical advancements and can easily find answers on literally any topic. So, when it comes to getting trained as an an insurance agent, online insurance classes are a very convenient option. There are several websites that provide these types of services.
Before getting enrolled in an online program, check the requirements listed by your state to make sure the program meets them.
There are a number of firms that provide training courses to potential insurance agents. Some of the most notable and credible training programs include companies such as:
Some of the insurance firms are open to providing their employees with industry exposure while they are training. That way, you get to get a taste of what it's like to be in the field while you are still training. And you get to incorporate that practical experience into your class learning.
Improve your marketability
If you're interested in getting additional training, you could pursue a college degree in risk management or insurance, but they're hard to find in universities and colleges. Therefore, stick to a degree program that's relevant to the field of insurance and the jobs it requires an agent to take care of. Look for a degree that includes coursework such as:
Employee benefits
Commercial risk management
Business planning
Health and life insurance
Insurance operations in general
With insurance classes such as these in your back pocket, you'll be set up for success.
Tips on landing your first insurance job
When you have finally completed all your trainings and secured a license to serve as an insurance agent, you're ready to apply what you've learned. With the right set of skills and dedication, you can reduce the difficulties of landing your first job. Some of the tips that might come in handy when it comes to that are listed below.
Earn designations
Landing your first job can be difficult, so you should consider getting insurance designations, such as:
Chartered Property Casualty Underwriter
Certified Insurance Counselor
Certified Risk Manager
Associate in Risk Management
Associate in General Insurance
For example, I have my Texas Property and Casualty Adjusters license and a General Lines agency license for property and casualty, life and health. I'm awaiting approval from the state on my Public Adjusters license. Check this website for a list of designations and how to get them.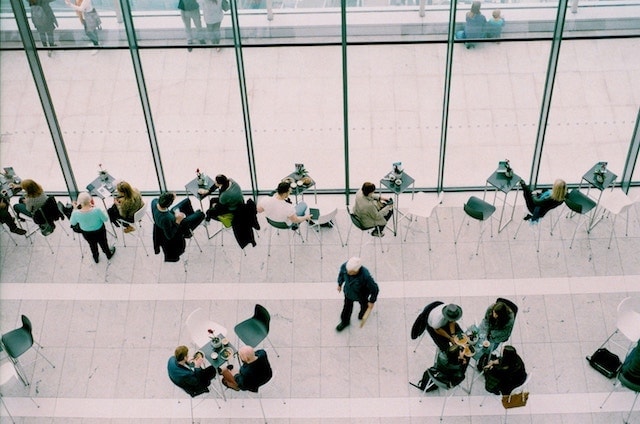 Try to build a network
When you are training to get a license, you'll get to interact with several people who  are going through the same process. Before the training or class is over, get their contact information and stay in contact. I recommended you socialize and attend a lot of industry-related networking groups to build a strong network within the insurance community. This way, you will greatly increase your chances of landing a good job immediately after getting your license.
Make use of online platforms
The internet is a very powerful tool that has a lot to offer in the field of insurance. If you are trying to land your first job as an insurance agent, make yourself a detailed resume, including all your skills and accomplishments. When you are done, simply put it on relevant job portals or on a social media website like LinkedIn. To set yourself apart from all the other applicants, why not build a website to hold your resume, photos, videos and infographics?
Stick with it
It's critical to keep on trying and never lose hope. Keep in mind, most agent positions are commission-based, so you will have to continue selling to stay successful. There is a good chance that you might get rejections in the beginning because you are new. But you must stay strong and have a never-give-up mentality until you get the job you're looking for.
Editor's note: Learn how the author made the leap to independence in "Frank Medina Insurance: How striking out on his own led to entrepreneurial success."
Image by: The Climate Reality Project on Unsplash