For Dr. Dan & Co., looking to the future is business as usual
In the summer of 1961, 13-year-old Dan Bartlett met a woman who would change his life. Sarah "Madame Incarna" O'Hare was a fortune teller. In the week that Dan spent visiting with her at a carnival in La Puenta, Calif., Madame Incarna initiated him into the world of psychic energy and entertainment.
As Dr. Dan, who now holds a doctoral degree in metaphysical science, tells on the website for his business, Dr. Dan & Company, LLC:
"She was a treasure trove of stories about carnival life and doing readings. She taught me a lot of very special aspects and secrets of the pseudo psychic realm and doing readings, and taught me how to 'see through people.' When Sarah left with the carnival that summer in 1961, I never saw her again or heard from her. … [But] that was the beginning of my magical journey in both doing magic shows and doing readings."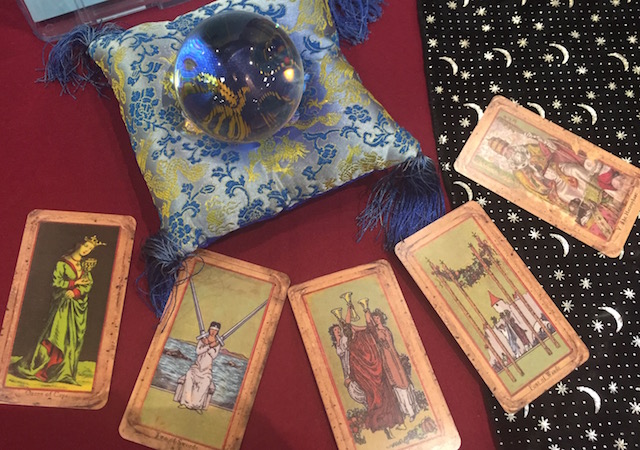 Today, operating out of his home in Arizona's San Tan Valley, Dr. Dan taps his heightened intuitive powers to provide a variety of psychic services to individuals and groups. He offers Akashic Record Soul Profile and other psychic readings, and hosts psychic parties. He also strives to educate fellow practitioners and the public about the wonders of the universe — and the business of being a psychic.
"I'm in business because I sincerely believe that part of my life path is to help other to find their life path, people who may have gotten away from their highest good," Dr. Dan says. His mission is "to help my clients with insight, clarity and direction to experience their life with fulfillment, positive well-being and satisfaction in their relationships, career and overall prosperity."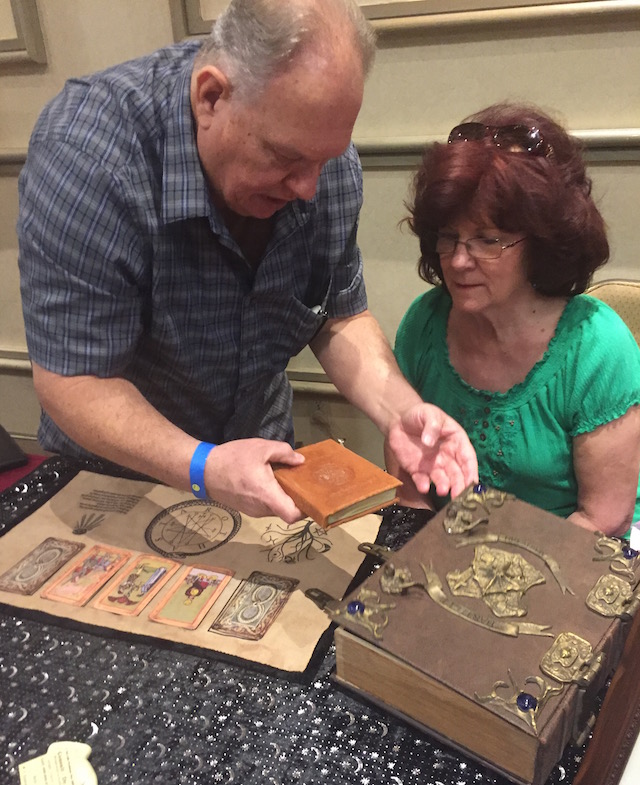 Magic and metaphysics
Like many people, Dr. Dan says he abandoned his childhood dream of becoming a professional magician and fortune teller out of pressure to follow a more traditional path — college, "normal" job, marriage, etc. But his passion for magic and metaphysics stayed with him. He's dabbled in some sort of magic-related endeavor since the 1980's.
Dan worked as a professional entertainer and lecturer — specializing in psychic, magical and paranormal talks, demonstrations and performances — before founding Dr. Dan & Company about 10 years ago. "My love of magic and doing readings just naturally lead me into offering my service for a fee," he says, "which lead me into actually setting up a 'real' business."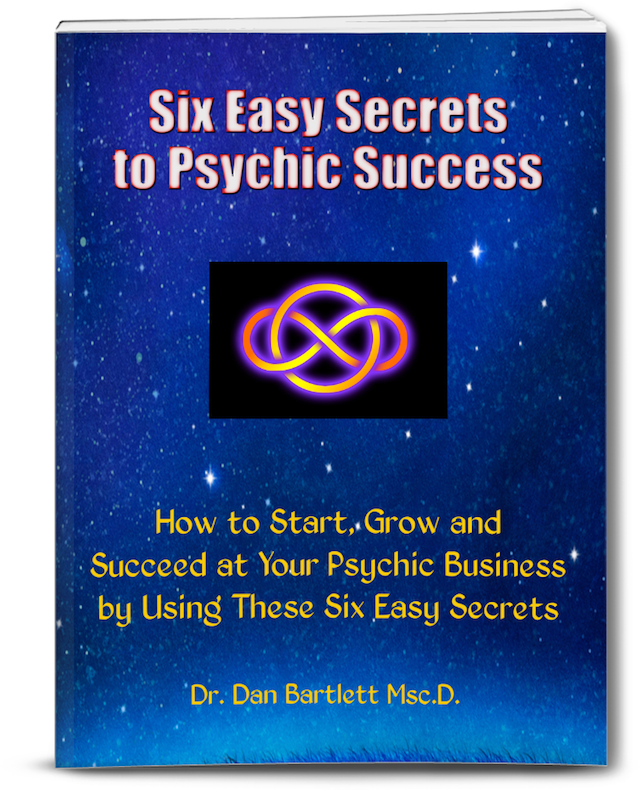 Marketing to a niche
While doing magic was "an easy sell," Dan says, because there's always a need for entertainment, finding customers for psychic readings required a more targeted approach. He explains:
"When I began doing readings I had to identify a niche. So I participated in a lot of psychic fairs, and asked the folks who came to me for a reading to fill a simple, three-question form (their gender, occupation, and date of birth.) After I accumulated over a hundred of these, I separated the info into age/gender and occupation. So had a good idea as to what gender came to readings, their age group, and what they did for a living. I simply geared my advertising to those folks. And still do."
Dr. Dan uses his business's Facebook page to connect with his followers and share info about upcoming events such as his participation in regional psychic fairs. His Facebook site links back to his dedicated website, which includes a wealth of information about Dr. Dan's services, process and purpose.
"My main online tool is my website," Dr. Dan says. "I also have several domain names registered through GoDaddy."
Besides the domain that serves as his primary web address — drdanandco.com — he's registered domains that might suit his business as it evolves. "I may have a use for them as my direction and/or goals change concerning my business. I am in the process of putting together an online course of study about psychic development, for which I have already registered my domain name."
Dr. Dan's other online tools for business include PayPal for payment processing and AWeber for email marketing.
Advice for other entrepreneurs
Dan says the most valuable lesson he's learned since starting his business is to be flexible. Realize that you might have to alter your expectations.
"I feel the Universe would not allow me to have a dream if it were not met for to have in my reality. But you might have to change and tweak the initial vision in order for it to work."
Persistence is key. Running a small business is tough, and many of the entrepreneurs who succeed are those who refuse to give up. "Don't quit. Never, ever give up," Dr. Dan encourages. "Keep-on keeping on."
Staying small and fun
As far as his aspirations for growth, Dr. Dan says he never planned to go big. In all honesty, he never really even had a solid business plan.
"The truth is, I've been winging it all these years."
However, now that "things are expanding into more than what I thought they would," Dr. Dan says he's begun consulting with an accountant. He's thinking more about organization and growth — yet he doesn't envision growing his business beyond a certain point:
"I know this is going to sound strange, but my goal is to keep it small and fun. I didn't want to get LLC'd, and I don't really want more clients than I can give my undivided attention to. Working out of my home and doing an occasional psychic fair, a few psychic parties, and a few readings a week is my goal."
He doesn't want to struggle to find time to work on his magic, continue his paranormal research, and stay in touch with himself and the Universe through meditation.
Free will and letting go
Dr. Dan is used to skepticism. In fact, the need to respond to a question about whether or not the psychic profession had become "passé" in the age of technology cemented his belief in what he does. He explains:
"I don't question, judge or analyze the messages I receive. I trust they're true and that they will be beneficial to my client. … A great psychic leaves room for free will because we are imbued by the Universe and by the Source with the power to create. You can recreate your life anytime. A psychic can help point a direction, but ultimately, the client has the choice to do, or not."
Dr. Dan says he realizes he can't be "Dr. Dan" all the time, that sometimes he needs to put aside his business aims and his passion for the paranormal to simple be "Dan." Nevertheless, the line between personal and professional is blurry. And that's fine.
As he writes on his website, reminiscing about the years following his pivotal time with Madame Incarna, "I failed to follow my dream — one of the great regrets of my life. Now here I am with my job years behind me, but with a different but related dream, and that is advising folks with intuitive insight and my years of experience and extrasensory skills and abilities."
In a way, he's come full circle. "I sincerely believe in the magic of the Universe, and I sincerely believe I tap into that magic to help my clients, and myself, on a daily basis."