Earn a gold medal for marketing during the 2016 Summer Olympics
The Olympics are the pinnacle of athletic achievement. As a former competitive swimmer, I used to spend hours watching recordings of races and events. I was invested in the success of every athlete, and I followed them closely throughout the Olympics. Even now, years later with a different life path in mind, I still count down the days to the opening ceremony.
And I'm not alone. Athletes and spectators alike will tune into the 2016 Summer Olympics this year. Whether you're a sports fan or not, this is a prime opportunity for you to market your small business. With so many eyes glued to Rio this summer, why not align your company with this massive following?
Use social media to attract 2016 Summer Olympics followers
Social media platforms like Twitter, Instagram, Pinterest and Facebook are sure to showcase the 2016 Summer Olympics frenzy. Be on the lookout for hashtags, pinnable images and specials you can use to bolster your business.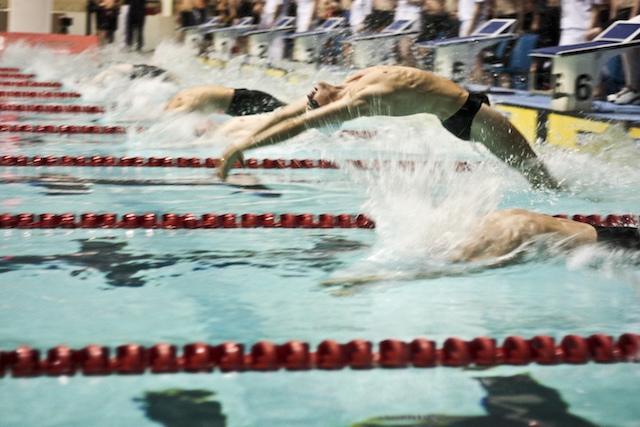 Twitter
Follow @Olympics and @Rio2016 (or @Rio2016_en for English) and use hashtags, such as #RoadToRio, #Olympics and #Rio2016, on tweets associated with the Olympic games. Just be sure to follow the correct guidelines for using these handles.
Pro tip: Use platforms like Buffer to schedule tweets for high-traffic times. You can even cross-reference peak times with Olympic events to tailor your messaging!
Instagram and Pinterest
Be on the lookout for pinnable images that tie into the 2016 Summer Olympics. If there aren't any out there, make your own! (If you're not Photoshop-savvy, try using Canva or another alternative).
Bring the spirit of the games to life with Olympics-style videos on your Instagram feed.
Use Instagram to your advantage (along with specific hashtags) to promote products/services and general Olympic awesomeness. Videos on Instagram are also a great way to connect with your audience while bringing the spirit of the 2016 Summer Olympics games to life.
Facebook
You can bet that the masses will take to Facebook to comment on and like Olympic-specific posts. Take this opportunity to cheer on your favorite teams and athletes while offering special promotions and incentives. You can even consider giveaways or discounts for placings or events!
Emails and newsletters with Olympic spirit
When it comes to writing effective emails and newsletters, think about using content surrounding the 2016 Summer Olympics. From swimming to gymnastics, there's sure to be an event that caters to everyone.
Never created a newsletter before? No sweat. You can easily draft up a compelling piece in less than 30 minutes (Hint: opening ceremonies and opening newsletter might go hand-in-hand).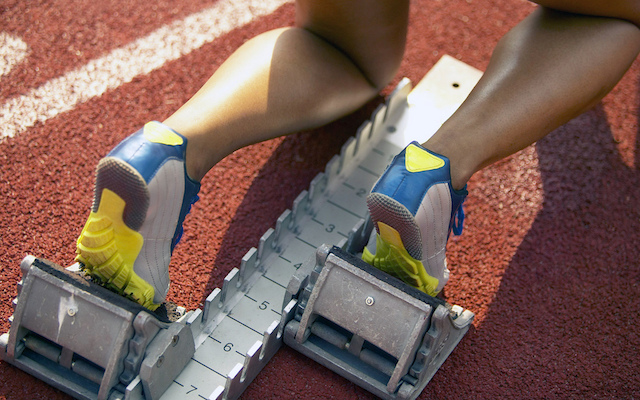 Incentives
A great way to get engagement from your subscribers is to include some form of incentive. Coupons, freebies, downloads — you name it. And with the 2016 Summer Olympics right around the corner, you can take this opportunity to craft some powerful stuff! Here are some ideas you can try:
Exclusive discounts and freebies
Enjoy 10% off if you shop while wearing your country's colors!
Enter to win a free T-shirt by sharing your Olympic spirit on social media.
Downloads
Opt-in to our newsletter to receive a free calendar with all our upcoming sales.
Navigate our store like a champ with this Olympic product guide!
And of course, always remember to share these campaigns on all your social media platforms. Start a conversation and engage with your followers. You never know who might be interested in your Olympic swag.
Active content
Just like any email or newsletter, you'll want to use attention-grabbing subject lines and compelling content to inspire action. Use strong, active language to drive customers to your site or store. Make sure you include a clear call-to-action in each email and/or newsletter. The 2016 Summer Olympics only last for two weeks — make the most of that time with email marketing that packs a punch.
Brick-and-mortar patriotism
For those of you with brick-and-mortar stores, you can use the 2016 Summer Olympics to ignite some patriotism. Whether you're Team Brazil, Team U.S.A. or any team in between, take this opportunity to deck out your shops in your country's colors. This creates a unique experience for your visitors, as well as provides you with the opportunity for some downright awesome shareable content.
If you've got the space, consider hosting a viewing party. You can offer specific incentives, discounts and freebies, all while providing killer service.
Depending on the type of store you run, you can even consider hosting a seminar or workshop. Do you make T-shirts for a living? Think about offering a one-time event where customers can come in and learn the basics of printing and screening. Just don't forget to adhere to copyright laws for any images you might use!
Play by the rules
The 2016 Summer Olympics aren't only for participating athletes and hardcore sports fans. Your small business also can capture some of the global Olympics spirit. Just be mindful of the rules when it comes to marketing your business. The United States Olympic Committee (USOC) owns the trademarks, logos and intellectual property surrounding the games. For more information about the proper use of any Olympic-related marketing, trademarks or policies, click here.