Email for vets: 7 ideas for your next email marketing campaign
You have a great marketing tool right at your fingertips … literally. Your keyboard — and the emails you create with it — can help you connect with current and potential clients, establish a strong brand, and grow your veterinary practice. When email for vets is done the right way, it blends the things that make your practice unique with the special needs of pet owners in your region. These ideas will help you create emails pet owners will love.
Email for vets — 7 ideas for your next campaign
Where do you begin? First decide what you want to accomplish. Do you want to grow your client base? Or maybe increase business for specific services — vaccinations, dental care or boarding, for example? Do you want to establish your practice as the expert in a particular area, such as cat care, surgery or palliative/end-of-life care?
Set your goals, and then get creative!
Here are seven ways to get started with email for vets.
Highlight national pet observances.

Find a partner.

Localize your content.

Share pictures and video.

Offer discounts.

Celebrate holidays.

Position your staff as experts.
With these possibilities in mind, let's see how you can use each one to better connect with your audience.
1. Highlight national pet observances
Theme your emails around national pet health observances. For instance, on February 23, which is National Dog Biscuit Day, you could send an email that includes a recipe for homemade dog biscuits. Or for Poison Prevention Week (March 18-24), you could email a list of local plants that are poisonous to pets. Be sure to include the signs of poisoning that require an urgent vet visit.
2. Find a partner
Think about the companies in the pet care industry that you can partner with for special offers. Winding Hill Veterinary Clinic in central Pennsylvania, for instance, emailed clients an offer for a month's worth of free pet insurance from its preferred partner, Trupanion.
Marketing partnerships can be a win-win because they can help you both expand your reach.
Just make sure expectations are clear ahead of time, so you each know what you're getting out of the deal.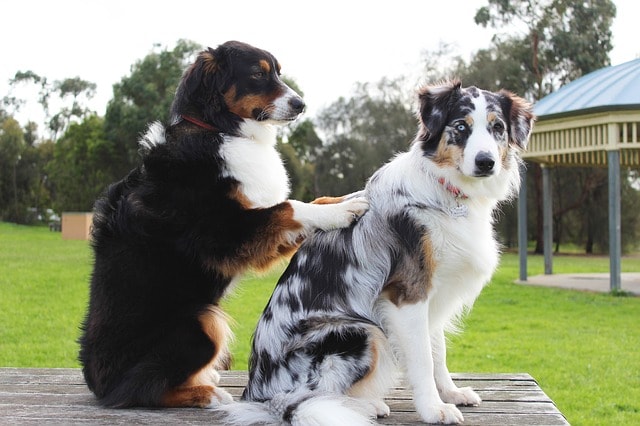 3. Localize your content
Consider including local pet-related news in your emails, such as reported cases of rabies or stories about stray dogs or cats. Tie these to your services and products. For instance, if there's a story about a family being united with a lost pet, remind owners of the value of ID implants and tags.
4. Share pictures and videos
There's a reason the internet is flooded with images of animals. This type of content generally performs very well, but it's important to keep yours brief and entertaining. While the subject matter depends on your practice, services and clients, some possibilities include videos of pets being reunited with owners after overnight stays, animals interacting with staff and feel-good stories about pet-people relationships.
This type of content can underscore the client-centered nature of your practice and its commitment to clients and their pets.
Of course, you can also use these pictures and videos to promote products and services. You could, say, embed a gif of a technician trimming a dog's nails and offer a discount to clients who come in and show the email.
5. Offer discounts
Consider sending an email that encourages first-time clients to bring in their pets for introductory visits or to promote services with a low utilization rate, such as dental cleanings. Or offer a friends and family discount for clients who refer a new client to your practice.
6. Celebrate holidays
Include holiday-related stories, news and offers in your emails. At Christmastime, you could invite clients in for pet photos with Santa. Before Thanksgiving, remind them of the dangers of feeding table scraps to pets. For July Fourth, send out tips for helping pets who are frightened by fireworks — you could even offer a discount on products designed to keep pets calm.
7. Position your staff as experts
Reinforce the expertise of your staff by including their insights and experiences in your content. Whether it's a written Q&A or a brief video demonstration, create content that features your veterinarians answering common questions or sharing their take on the latest hot topics. Your emails can also include information about awards won by your practice or individual team members.
Email for vets: The essentials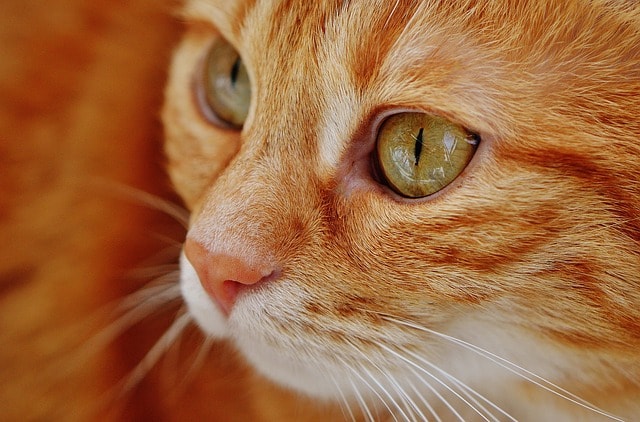 Of course, successful email marketing requires more than just a creative idea. Email for vets looking to develop a lasting relationship with their clients should include:
A compelling, attention-grabbing subject line. Think: "50 percent off today!" or "Your pet could be at risk!" or "Cut your vet bills in half!" The subject line should be compelling, but not misleading. And it should match the content within the email.
Targeted content for each audience. If the subject specifically addresses canine-related issues, don't send it to your cat- or bird-only clients.
A strong call-to-action. Make it clear what you want clients to do: "Buy now," "make your appointment today," etc. Make it easy for them with one-click purchasing or appointment requests.
A consistent look and feel. Use your logo, taglines and other branding elements in all emails. Keep a similar voice and tone throughout.
Clear timelines. If an offer expires in 30 days or is only available this week, say so in bold letters.
Contact information. Always, always make sure people know how to get in touch with you, and include your social media links.
Make the most of your campaigns
It's important to determine the impact of your email marketing campaigns and which emails are inspiring clients to take action. To do this, you need to have a way to track click-throughs, conversions (such as appointments and product sales) and open rates. There are many ways to do this. For instance, you can tag links in your emails manually and use Google Analytics URL Builder to establish a coded link you can put directly into your campaigns.
When you're just getting started with email, all of this might sound exciting but also overwhelming. Fortunately, you don't have to go it alone.
GoDaddy Email Marketing has several affordable email marketing plans that help with email design, website and social media integration, Google Analytics and the automatic removal of bad addresses, duplicates and unsubscribes and much more.