Email marketing for DIY craft businesses. It's all about the list.
Just like any business, a vital part of successful DIY craft businesses is having your own list of customer contacts. And I don't mean those people who follow your shop on Etsy. Because what would happen if Etsy decided to close your shop tomorrow? Would you have any way to get in touch with those devoted customers? To avoid this scenario, you'll need to gather a list of email addresses that you manage and control.
It's important that you contact loyal customers and keep them in the loop about happenings with your business through email.
Here's how to get started.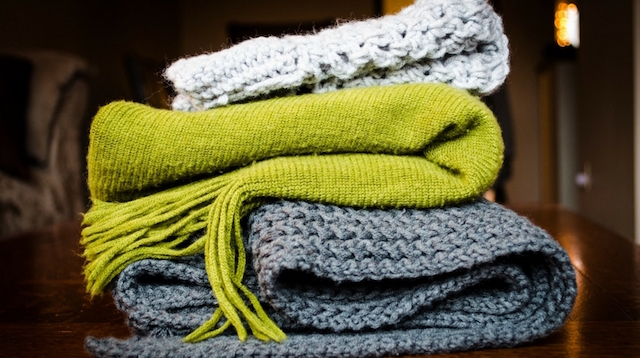 Choose an email marketing service for DIY craft businesses
Unfortunately, you can't simply send out an email to 600 people from your personal email account every time you want to let customers know about a new product or sale. First, email services such as Gmail limit how many people you can email at once, and they could end up marking you as a spammer. Also, customers need a way to opt out of receiving emails from you, and email marketing platforms make this easy to do.
Unfortunately, you can't send an email to 600 people from your Gmail account.
There are many mass email products you can use, including GoDaddy Email Marketing. They vary in cost — some are free if your list is under a certain size — and most work with whatever eCommerce platform you're using. Pick one that looks good to you and create an account.
Collect addresses with a killer incentive
While some customers genuinely want to receive updates from you, they will typically need a nudge to give you their email addresses. What would appeal to your customers and entice them to sign up for your emails? An incentive for DIY craft businesses might be:
A discount code or free shipping on a first order.
A style guide that shows customers how to create a full outfit that includes your products (if you make wearable products).
A home decor guide if you make products for the home.
Tips for hanging wall art if you offer prints, paintings, photography, etc.
An essentials gift guide that includes your products. For example, if you make all-natural bath and body products, 5 Essential Products to Create a Natural Home Spa Experience. Or, if you make knitted baby blankets, 5 Unique Baby Shower Presents.
A free download such as a card, calendar or wall art if you offer prints or photographs.
A guide for caring for your type of product — for example, if you sell sterling silver jewelry, how to cheaply and easily clean it.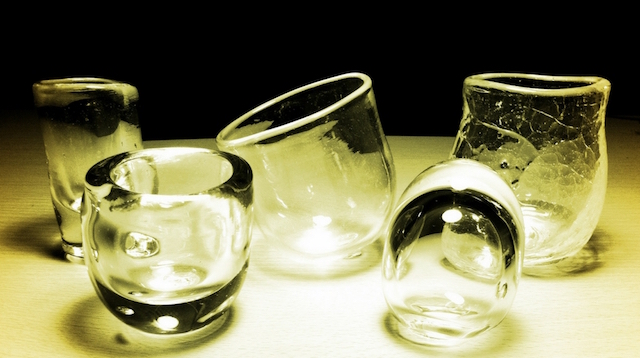 Start and grow your email list
Once you've settled on an email marketing service and figured out what incentive to offer, it's time to start building your newsletter mailing list. While it's tempting to just start adding your friends and previous customers to it, stop right there. You have to get permission to add people, or you could end up getting booted from your email service or have your emails delivered straight to people's SPAM folders.
Be careful about creating your email list — you're required to ask before adding anyone's email address to it. Ignore this at your own peril.
Instead, here are some legit ways to add people to your mailing list:
Let current customers know you have an email list and ask if they'd like to be added to it. One great way to do this is by adding an invitation to sign up to your Note to Buyer.
Invite people at craft shows to sign up with some sort of incentive. I've had success by giving people slips of paper on which to write their name and email address and doing a drawing for one person to win store credit. Even if they don't buy something at the show, it gives them an incentive to purchase something from you later!
Include links to sign up for your newsletter on your website and/or eCommerce store. Sitebuilders like GoCentral make it easy. If you use Etsy, include the link in your Shop Announcements and on your About page.
Create a beautiful graphic that grabs people's attention using Canva or PicMonkey. Then craft a social media post with that image and a signup link. DIY craft businesses can do this on Facebook, Twitter or Pinterest — on Facebook and Twitter you can even pin those posts to the top so when people come to your page, they'll always see it. Just make sure the image is optimized for that social media channel!
Ask your current subscribers to forward your emails to friends and family members who might be interested in your products. It take less than a minute to add social share buttons to any email you create in GoDaddy Email Marketing. These buttons appear at the top of your emails and allow readers to share them on Facebook, Twitter, Pinterest and other social apps.
Increase sales for pennies on the dollar
Regardless of whether you send your first email next week or months in the future, work now to start building your email marketing list as you grow your handmade business. It's one of the most cost-effective marketing tools DIY craft businesses have.
Image by: VisualHunt.com