21 entrepreneur quotes to kickstart your New Year's resolutions
Starting a new business is a lot like creating a New Year's resolution. You've thought long and hard about ideas, you've weighed out the risks and rewards, you've created strategies to help you achieve success, and you've taken the initiative to start. But how do you stay motivated? Let's turn to some high-profile business founders. Their bits of wisdom, in the form of entrepreneur quotes, may be just the ticket.
Here are 21 entrepreneur quotes to help kickstart your New Year's resolutions and keep you encouraged as you start and grow your venture.
1. Follow your own dream – not anyone else's
"Your time is limited, so don't waste it living someone else's life. Don't be trapped by dogma – which is living with the results of other people's thinking. Don't let the noise of other's opinions drown out your own inner voice. And most important, have the courage to follow your heart and intuition. They somehow already know what you truly want to become. Everything else is secondary." ~ Steve Jobs, Apple
Related: Envision the life you want to lead
2. Never trying is more regrettable than failing
"I knew that if I failed, I wouldn't regret that. But, I knew the one thing I might regret is not ever having tried. I knew that that would haunt me every day." ~ Jeff Bezos, Amazon
3. Do not just go through the motions
"We think mistakenly, that success is the result of the amount of the time we put in at work, instead of the quality of the time we put in." ~ Arianna Huffington, Huffington Post
4. Expect yourself to succeed
"Expectations are a form of first-class truth: If people believe it, it's true." ~ Bill Gates, Microsoft
5. Do it for the right reasons
"When I do something, it is all about self-discovery. I want to learn and discover my own limits." ~ Larry Ellison, Oracle
Related: How to define success on your own terms
6. Find the silver lining in your failures
"I don't believe in failure. It's not failure if you enjoyed the process." ~ Oprah Winfrey, The Oprah Winfrey Show, O Magazine, Angel Network, etc.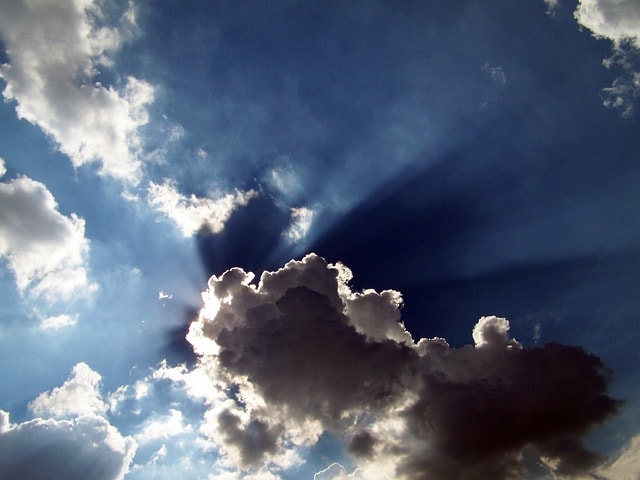 7. Change is supposed to be uncomfortable
"Always work hard on something uncomfortably exciting." ~ Larry Page, Google
8. Be willing to put in the work
"Coming up with an idea is the least important part of creating something great. It has to be the right idea and have good taste, but the execution and delivery are what's key." ~ Sergey Brin, Google
9. Take control over the result
"It's OK to have your eggs in one basket as long as you control what happens to that basket." ~ Elon Musk, PayPal, Tesla, SpaceX
10. Do not be afraid to task risks
"In a world that's changing really quickly, the only strategy that is guaranteed to fail is not taking risks." ~ Mark Zuckerberg, Facebook
Related: 3 questions entrepreneurs must ask before starting a niche business
11. Forge your own destiny
"Live the present intensely and fully, do not let the past be a burden, and let the future be an incentive. Each person forges his or her own destiny." ~ Carlos Slim Helú, Amrica Movil
12. You can't succeed if you quit
"You can never quit. Winners never quit, and quitters never win." ~ Ted Turner, TBS
13. Follow your passion
"When you have a passion for something, then you tend not only to be better at it, but you work harder at it, too." ~ Vera Wang, Vera Wang Fashions
Related: Q&A with Danica Patrick — following her passions
14. Do not hide your flaws
"Every problem is a gift — without problems, we would not grow." ~ Tony Robbins, Robbins Research International Inc.
15. Let go of your inhibitions
"If you spot an opportunity and are really excited by it, throw yourself into it with everything you've got." ~ Richard Branson, Virgin Group
16. There are no shortcuts
"We may live in an age of instant messaging, instant gratification, and Instagram, but there is no way to short-circuit the path to success. It takes hard work, tenacity, and patience." ~ Tory Burch, Tory Burch LLC
17. Appreciate the journey
"Each day that you're moving toward your dreams without compromising who you are, you're winning." ~ Michael Dell, Dell Computers
18. You must act to elicit change
"The critical ingredient is getting off your butt and doing something. It's as simple as that. A lot of people have ideas, but there are few who decide to do something about them now. Not tomorrow. Not next week. But today. The true entrepreneur is a doer, not a dreamer." ~ Nolan Bushnell, Chuck E. Cheese
19. Nothing is impossible
"It always seems impossible until it's done." ~ Sean (Diddy) Combs, Bad Boy Records
Related: 13 small business quotes for a rainy day
20. Believe in yourself
"What I've learned in these 11 years is you got to stay focused and believe in yourself and trust your own ability and judgment." ~ Mark Cuban, Shark Tank, Dallas Mavericks, etc.
21. You possess everything you need to change
"We do not need magic to change the world; we carry all the power we need inside ourselves already: we have the power to imagine better." ~ J.K. Rowling, Harry Potter
What can you learn from these entrepreneur quotes?
If you look beyond these entrepreneur quotes and into the lives of the company founders above, you'll quickly see that they did not just stumble into their success. There are similar trends in their paths that include failures, perseverance, creativity and risk-taking.
Those concepts come through in many of the quotes above — indicating their importance not just in business, but in life.
While motivational entrepreneur quotes are an excellent way to kickstart your New Year's resolutions and push you to make a change, the real challenge is in maintaining that momentum in the long run. Consider bookmarking the 21 motivational quotes above to provide an extra motivational boost if you start to feel yourself veering from your goals.