Fall in love with these 10 DIY SEO tips
The GoDaddy product information in this article is outdated and currently under review for accuracy. For the latest up-to-date product information please visit godaddy.com
Ah, love. It's in the air. Now, I'm not saying SEO could be a waaaay better Valentine's date than your significant other, but … well, does your real-life sweetheart have the power to bump you up a few notches on the SERPs? (Unless they're an SEO expert, probably not.) That's where DIY SEO can help.
10 DIY SEO tips
Try taking your site's SEO on a date this saison de l'amour. Spend time with it. Wine and dine it. Make it feel special. With these 10 Valentine's Day DIY SEO tips, you'll have your site climbing the SERPs in no time.
Fall in love with keyword research.

Leave a trail of rose petals with backlinks.

Cozy up to SERP rankings and analytics.

Charm search engines with title, meta, header and alt tags.

Woo visitors with captivating content.

Flirt with guest blogging.

Go steady with social media.

Show your copy you care.

Commit to schema markup.

Set a standing date with DIY SEO resources.
Ready to make some sweet adjustments? Keep these DIY SEO tips in mind.
1. Fall in love with keyword research
Doing your keyword research before you go throwing text up on your site is very (kisses fingertips like an Italian chef) — aka a very good SEO practice.
You've got to know your target keywords if you're going to be able to use them strategically in the tips we'll cover below. You don't really know your searcher until you know what keywords they're using to try to find you.
You can kick off this research by using MOZ's free Keyword Explorer, which can tell you — based on keywords related to your keyword, domain or page — which keywords or set of words are most searched and what other, similar terms searchers are using. Write these down, because as a DIY SEO-er, this list of keywords is your Bible now.
But ya ain't done yet. Just like a long distance lover, you'll have to check in with your industry's hot keywords regularly to make sure everything's still kosher. You'll be all like, "Hey Keywords, girl, how was your week? Anything change?" and Keywords will say, "Nothing's changed here, my darling, thanks for checking in."
2. Leave a trail of rose petals with backlinks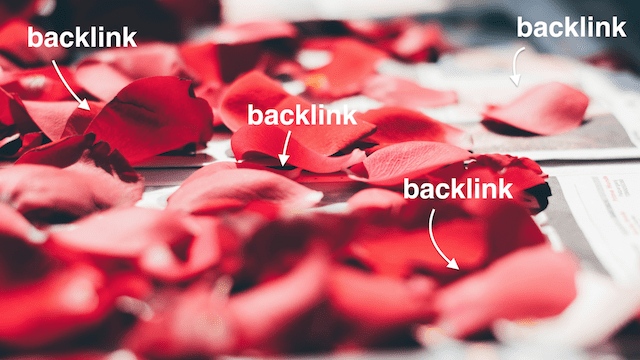 As a pro SEO-er, nothing gets me steamier than a long, winding trail of backlinks. It's kind of like a trail of rose petals — only way hotter and it ends at your website instead of the bedroom.
Backlinks are links on other websites (any site but yours) that point back to one of your site's pages.
With DIY SEO, there are a hundred ways to build legitimate backlinks for your site, but here are some pointers to get you started:
Add social sharing buttons to every page. This is especially important for pages displaying original content. Easy access for your visitors to buttons that'll share your content + good content = backlinks generated by your visitor.
Link up all your social media profiles to your website. Twitter, Facebook, LinkedIn, Google+, Instagram, YouTube — all your profiles on these sites should include a link back to your website.
Get involved in your industry. You'll earn backlinks by guest blogging (more on that below), commenting on blogs/news outlets related to your industry, and posting to industry forums.
Google LOVES backlinks. So WE love backlinks. Do what you can to encourage legitimate links back to your website.
3. Cozy up to SERP rankings and analytics
Monitor your rankings on the SERPs for certain keywords with a tracking tool like SerpBook's Rank Tracker. Keep an eye on engagement on your site with Google Analytics.
With your DIY SEO, make it part of your routine to check in with rankings and analytics regularly. Treat them like a new boyfriend or girlfriend. They are fragile. They must be reminded often that you are thinking of them.
Here are some things to keep an eye out for with your tracking tools:
Are your top keywords from last week still top this week, or are other industry keywords climbing up in importance? If so, you might want to switch up your on-site keyword strategy.
Where is your traffic coming from? If you're getting a lot of backlink action from Twitter, you might want to consider posting there more.
How long are people staying on your site and on which pages? What about these pages do you think makes people stick around a bit longer? Keep these insights in mind so you can improve your site strategically.
Monitoring these trends and making changes as needed is the key to creating a positive, lasting relationship with SERPs.
4. Charm search engines with title, meta, header and alt tags

Getting your date flowers is Valentine's Day 101, folks. Kind of like how nailing your title, meta, header and alt tags are all Valentine's Day SEO 101. These tags are basic as heck — yet can be powerful DIY SEO tools when optimized properly.
Your title tag is the blue stuff in the search result (or purple if you've clicked on it before) — it's the title of your page, and if you don't add a tag for it to your webpage, Google will pick one automatically for you (which you don't want).
Again, if you don't write your own meta tag, Google will do it for you. A meta description is the black text in the image above, where you get to describe what's on your page. Use it purposefully to include keywords, describe your page, and pique the searcher's interest.
You should also use descriptive keywords in your header tags (bigger, bolder text that breaks up the text on a page, like H1 and H2) and alt tag text, which is text used to describe the images on your site.
5. Woo visitors with captivating content
It's kind of like writing love letters to your beaux, except it's on a regular schedule and not corny and a way better use of your time.
And what should you say in these love letters to your visitors? You can talk about latest industry news, teach them with how-to guides, write a think piece on an industry topic, write a review of your product or related products, or really you can say anything. As long as it's useful to your visitors and uses keywords that'll boost you in the SERPs, you're golden.
Though this stuff will most often take the form of a blog post, they can be any type of media: video, infographic, listicle, image gallery, or whatever else you can dream up.
Why's this good for DIY SEO? It gives you more opportunities to use keywords, gives your visitors more opportunities to link back to you, and improves your perceived authority on a certain topic.
6. Flirt with guest blogging

More backlinks! More content! Getting guest blogging gigs is just another way to stick to the tried-and-true tactics of DIY SEO and marketing. But instead of doing it on your own site, you're doing it on someone else's.
Get friendly with bloggers and publications in your industry and start pitching them article ideas. Getting a good blog post published on someone else's site can 1) earn you backlinks, 2) boost your industry authority, and 3) spark a mutually beneficial business relationship.
Any old sucker can publish a blog post on their own site, but it takes someone who knows their shiz to get published elsewhere. It's an added layer of legitimacy for you, which'll turn the SERPs in your favor and gain you traction in your industry in the long run.
7. Go steady with social media
Social media takes commitment. Social media takes work. Social media is kind of like your girlfriend, but a lot more fun and way better for your DIY SEO long game.
And not just because of the golden backlink opportunities, but for plenty other reasons, too. With a steady social media game, you'll be able to:
Spread the word about promotions, contests, sales and other events.
Increase brand awareness by sharing branded media.
Connect with your customers through humor and shared experiences.
Show your helpfulness by sharing content from around the web (not just your own).
Connect with other industry leaders and spark strategic relationships.
Give customers a more accessible, streamlined way to get in touch with you.
Kick it up a notch by sharing strategically with a social media tool like HootSuite or Buffer.
8. Show your copy you care
You know when you ask your partner how their day was, and they just go on and on with the most boring/pointless stories ever? That's how your visitor feels when they get to your homepage and all they see is a generic wall of text. Do not punish your reader. Do not bore them to tears.
Here are some hard and fast rules for writing compelling sales copy:
Be deliberate and concise. Quality, not quantity.
Write for your fellow humans. Sales isn't about sounding technical or stiff, and it certainly isn't about sounding … well, salesy. Use plain language and remember that your reader is a human looking to solve their problems, just like you.
Break up text into skimmable chunks. Use headings, bold type, line breaks and images to break up your main points.
Address common objections. What will stop your customer from buying? Address that, head on.
Incorporate keywords. Always.
When's the last time you punched up the sales copy on your home page and main pages? When's the last time you made sure it's as concise and rousing as possible? If your answer is anywhere near "never," then it's time to re-evaluate.
9. Commit to Schema Markup

If you wanted that cool, official-looking, rich text that pops up under your title in the SERPs, then you should have put a ring on it. And by ring, I mean schema markup. And by "it," I mean your webpage.
Schema is a type of HTML markup that helps search engines figure out the most helpful way to display a summary for your page.
Schema uses structured data to help categorize the type of page you have — a place of business with operating hours and an address, a restaurant with a menu, a book or movie or store with ratings and reviews, products with product info (and many more types) — and display it in a rich and organized way in the SERPs.
With this free tool, it isn't hard to do. Simply complete all the steps and paste the code Google generates for you into that page's HTML.
10. Set a standing date with DIY SEO resources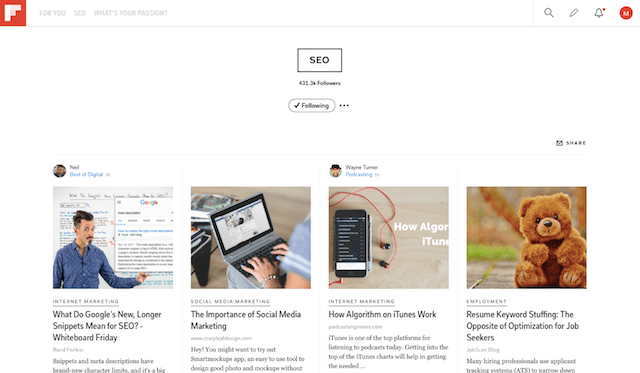 Instead of stuffing your face with those chalky candy hearts, how about stuffing it with some knowledge instead?
Our last Valentine's Day SEO tip is the tip that keeps on giving, and it's about starting a healthy habit that'll keep your relationship with SEO flourishing well into the months after Valentine's Day, when many new relationships die. But your new relationship won't die — oh no. Not if you cherish it and water it every day like a growing little SEO seedling.
Follow some SEO gurus on Twitter and sign up to get their blog posts in your RSS feed. Follow the SEO categories on FlipBoard or Medium. Join a class or Facebook group. Whatever you gotta do to keep SEO in your weekly schedule, whether it's in the background or on the forefront of your mind, do it.
Start with Search Engine Land, Moz, Neil Patel, and Search Engine Journal.
How will you woo search engines?
What will you tackle first? Will you serenade them with backlinks? Write them poems full of keywords? Ah, courtship. There's no better partner to pursue with these Valentine's Day SEO tips than a nice, handsome search engine.
Hopefully these 10 simple DIY SEO tips will help you kick off a healthy new habit and spark a relationship with the search engines that'll last for years to come.