Fieldwork Flowers: Finding beauty in imperfections
Megan Arambul is assembling an asymmetrical floral wreath in her Southeast Portland shop, Fieldwork Flowers, surrounded by neatly stacked buckets overflowing with creamy pink ranunculus and white roses next to a violet fall-blooming Callicarpa. "I am into trend items, but really I am a traditional person at heart. I like putting a funky spin on them," Megan says of her signature style. "I like abstractions and am OK with imperfections. I kind of just apply the flowers to life a lot, highlighting imperfections inside a perfect arrangement."
Embracing local blooms
That embracing of the imperfectly perfect has built her 7-year-old company a sizable social following with fans clamoring to buy arrangements as soon as they post them. But as much as her creamy color palette and original displays have brought in fans, brides, and restaurant accounts, Megan gives a lot of credit to the local farmers:
"We have a really strong relationship with our farmer friends. Some of them kind of treat us like we're their children. Some people grow specific things for us. Being part of the local economy is really important to me."
'Always a new story'
Megan spent eight years as a staff florist before branching out on her own. "I had no money when I started, and had a friend loan me $10,000 to get started. It was slow growth at first, but it clicked when I finally stopped caring about upsetting other people like competitors. I've still got rent to pay, I was pregnant, I needed to just stop caring and go for it. And I did."
"I shot for the moon, and offered my services and quit hiding. And it worked."
Despite all her years of experience, Megan says you still always have to be on your toes — and that's the best part. "The flowers change every day, they open or they die and they're constantly evolving and I like coming in to see how they've changed. … It's always a new story, so it's this really cool spontaneous feeling that's just exciting because they're constantly changing and you have to figure out how to make something beautiful out of it."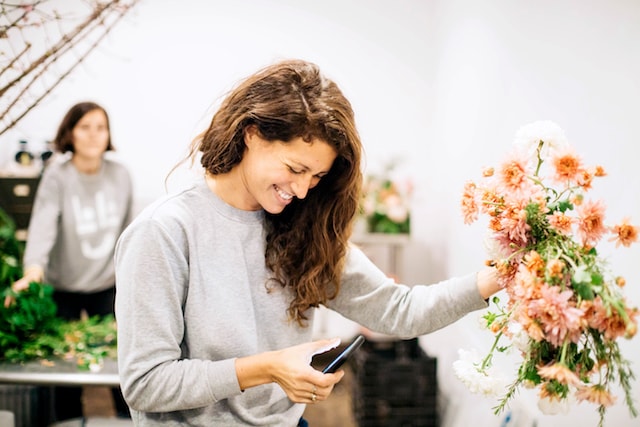 Entrepreneurial lifestyle
Owning a business isn't easy, but Megan says it's the right lifestyle for her. She loves supporting the local economy and solving problems as they arise. "And I've stuck with it because it allows me flexibility with my daughter," Megan says.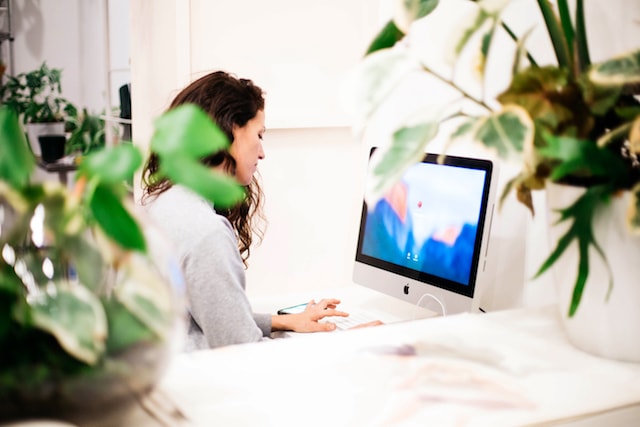 Advice for aspiring entrepreneurs
Based on her own experience, Megan offers this advice to other entrepreneurs just starting their ventures:
"Grow slowly and try to really understand every element of your company before you try to hire people to handle things for you. Even if you're not good at taking photographs, still try to take photographs, try to develop your own style, what you like and represents you. When people see that level of confidence and passion, it's too good not to support it. It moves people. Trusting instincts, asking questions, taking risks and be willing to work your ass off. Follow trends, but always push to be a trendsetter."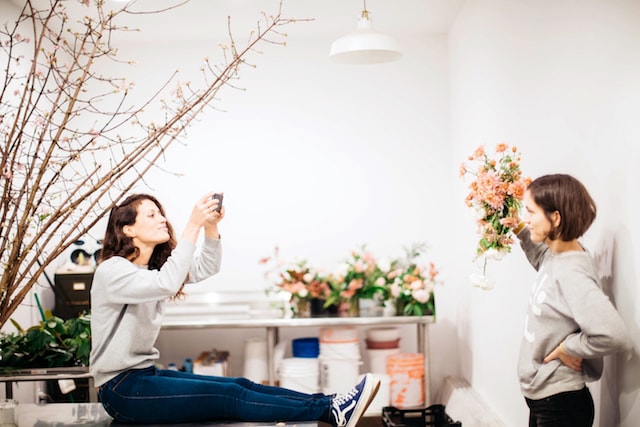 Success = fulfillment
For Megan, success isn't necessarily about making money. Instead, it's about "making the right decisions." And it's deeply personal. "Success makes you feel like it's worth it," Megan says. "I'm not really paying myself — I reinvest all the money — but I feel so fulfilled. I keep growing the business, and there's been some major hiccups, but I've always been thoughtful enough to problem solve my way out of it. Just be ready to roll with the punches. Be resilient and undoubtedly it's going to pay off. "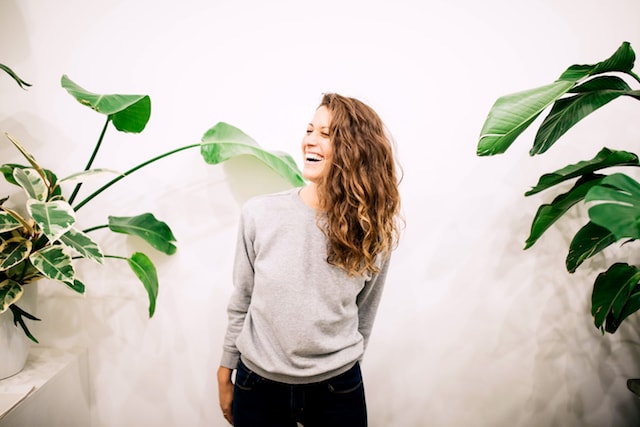 Thanks for sharing your story, Megan! Please be sure to check out the Fieldwork Flowers website and follow this blooming business on Instagram.