Game of Thrones, The Boss, and getting sales leads for your SMB
What do you get when you connect a leading small business expert and a former rock radio personality turned entrepreneur on Skype? Great advice for getting sales leads for your small business from one, lots of Game of Thrones tangents, and a Bruce Springsteen lookalike story. And that's just for starters.
Gene Marks is a columnist, author and small business owner. He's a prolific writer for business publications and can often be found on national television shows discussing matters affecting the business community. We spent a few minutes on Skype extracting from him some good, basic practices for generating sales leads for your business. Whether you are online, brick and mortar, or both — what can you do to get customers through your virtual or physical door and to buy your product or service?
Check out the full video below and read on for some highlights …
Sales leads tip #1: Get a website
In this day, do you really even need one? Facebook's director of product design recently told a Mashable interviewer that websites may be a dying business. Gene begs to differ, saying, "It's all about trust and your relationship with who's going to supply the service."
So what are you missing if you don't have a website? The opportunity to create a relationship and trust with customers before they even do a thing — with your address, hours of operation, credentials, testimonials, coupons, pictures, videos and more.
Sales leads tip #2: Customize communications
"You have to segment your audience, segment your leads and your customers, to make sure they're being delivered the information the way they want to get it." ~ Gene Marks
It's all about how your customers consume your information — different people like to get their information in different ways. Email marketing services like GoDaddy Email Marketing and Constant Contact make it easy and affordable to send professional email. If your customers prefer text messages, there are good services for that. Others prefer to get everything from social media. Segment your leads and customers and make sure you communicate on their terms.
[advertisement id="14403″]
Sales leads tip #3: Make payment easy
See above. It's all about how the customer wants to pay you, not YOUR terms. Only take checks and cash? Don't take credit cards? Haven't learned any of the new e-services such as PayPal, Venmo or Square? Get on board. If you want to boost sales and get more sales leads, your focus needs to be on the convenience you offer your customers.
Sales leads tip #4: Create valuable content
You are a brand, you are the best at what you do, so let that expertise shine.
Content is a great way to say you are an expert at what you do without saying you are an expert at what you do.
You can fill a blog with useful and entertaining information for your customers. Or shoot a video — it's so simple to do at any time with your phone. Take the time to learn. You have a wealth of content and creativity in your brain. Let it out for customers and potential customers to consume. As Gene explains:
"There are so many different ways you can get content out there. It can be as simple as having a Twitter feed where three times a day you share links to interesting news that's connected to what your expertise is. Or you can write a blog, if you're into writing. Or do a video. There's Google Hangouts. There's Facebook Live. There's Periscope … You've gotta give stuff away for free."
Note: Limit the amount of sales-y content in blog posts and other content marketing channels. You'll get more sales leads by providing information that's simply valuable.
Sales leads tip #5: Channel social media
More likely than not, your customers are on a social media platform. Whichever network(s) your customers choose to spend their time on, that's where you need to be — sharing your content, video, blogs, useful articles, coupons, specials, etc. Don't have time to do all of your own social media? Then make the time to find a local college student that is proficient in the medium and needs a few hours of work each week. Teach them your brand and let them help you keep up with your social media. As Gene says:
"If you're getting leads from Facebook, I'm telling you right now, we're all going video. So you have to have a plan for using Facebook Live."
Social media creates a wealth of sales leads — don't be left behind.
Sales leads tip #6: Show up in search
When we need to find a product or service, the vast majority of us do an online search. If you aren't coming up in the search engines, you need to fix that. Start by making sure that your website is optimized for search engines, with the right keywords in the right places, metadata, and all the other stuff that search engines love.
Also, make sure your business has a web presence via online maps, directories and reviews. Encourage customers to leave reviews (make sure you keep an eye on those just in case a negative one pops up because you'll want to take address that immediately).
Sales leads tip #7: Get out in the world
As nice as it is to stay in your pajamas all day in your home office or hide in the back office at work, you can't beat getting out with real people to generate strong sales leads. Participate in trade shows, networking events, civic groups, etc. Again, Gene goes back to the recurring mantra in this interview: go where your customers want to go, not where you think they should be. Or where you want to be.
Watch the video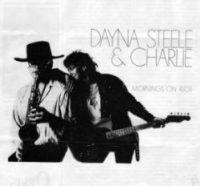 It's a constant tweaking and adjusting process, keeping up with what your customers want and giving it to them. But that's what you need to do to get more sales leads for your small business.
And a final question for Gene: As small business owners, what should we be looking for in a Presidential candidate? Get Gene's answer to that and more, along with why Gene asked me a question about the Bruce Springsteen photo behind me, in the video:
Image by: PhotoAtelier via VisualHunt / CC BY