GoDaddy + FreedomVoice: The power of voice made simple
I'm a firm believer that small businesses should have technology solutions that are tailored to their needs. For most small business owners, trying new products can feel a bit like when I was a kid and tried on my dad's winter jacket on the way to hockey games — it did the job and kept me warm, but it wasn't made for me.
Our team at GoDaddy is constantly thinking about how we can provide solutions that are customized to address the needs of small businesses — tools that, historically, were only available to large enterprises.
One area that creates a lot of frustration for small businesses is phone service.
Business phone numbers and service are expensive, and the customer care provided by phone companies is notoriously poor. Small businesses have been left behind as bigger companies have tapped into the the rise of low cost infrastructure supporting voice over internet telephony (VoIP) that turns voice calls into data.
The digitization of phone calls and the rise of mobile phones creates an opportunity for GoDaddy to help.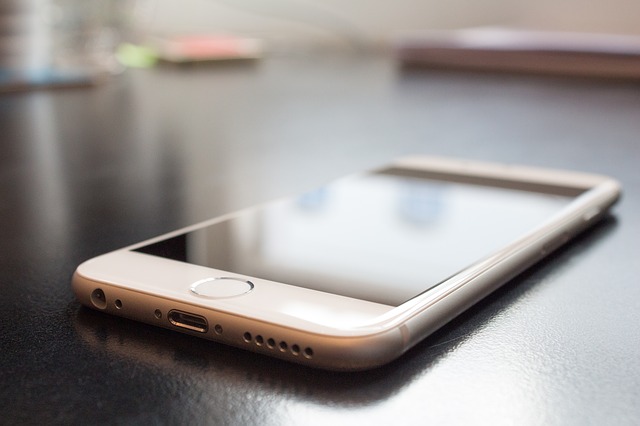 Virtually every business in the world relies on voice to be successful. It's the most intimate form of communication you can have with your customers (well, outside of face-to-face interactions). But without the right tools, it's difficult for small business owners to differentiate between personal and professional calls.
Most small businesses have a single cell phone and a single phone number that they use for their personal and professional calls.
GoDaddy acquires FreedomVoice
Today, GoDaddy announced that we're acquiring FreedomVoice to boost the availability and quality of voice communication services for small business.
What does FreedomVoice do? They offer multiple cloud-based communications products designed specifically for SMBs (in fact, they're known as "The Voice of Small Business"). FreedomVoice will continue to sell their products as we create a series of GoDaddy-branded services incorporating FreedomVoice's existing platform and expertise.
Our first GoDaddy phone service rolling out later this year will be a simple one: get a business phone number.
Our service will be affordable — much less than a second phone line purchased from the phone company — broadening access for many more businesses to separate their personal and professional calls.
The business number offered from GoDaddy will be a critical part of a customer's digital identity when they add it to their website, business card, email signature, and many other locations.
Essential business features
In addition to a dedicated business phone line and automatic call forwarding to their existing mobile phone, customers will get a set of features to help them manage their time, including:
Call forwarding to voicemail
Turn voicemail into email
Set priority calls to ring through
Set business greetings and hours
Add multiple extensions
… and many others.
Like using a custom domain to brand a business, phone numbers also can be customized — helping a small business look and feel like a large company. Let's say I opened a candle shop. I could add a custom phone number (toll-free, local or vanity) — maybe something like (123) can-dles — that will automatically route to my mobile phone.
Solid benefits for real SMBs
Here are a couple of real examples for how small businesses can use this new generation of voice products:
Arianna works by day at a PR firm and at night sells handmade dolls. She created a second phone number for her business that routes to her personal smartphone — saving her the expense of a second phone. Her phone shows her when the incoming call is personal or business. She's in complete control of when it rings and when it goes into voicemail, allowing her to focus on her day job when she needs to. And she doesn't have to include her personal mobile number as her contact phone on her business website.
A florist employs different delivery drivers on different days. He uses FreedomVoice to make sure that whoever is driving that day can call customers from their personal smartphone using the app; the caller ID shows the florist's business number. If the customer misses the call and needs to call back, the call routes back to the florist instead of the driver's phone in case he or she isn't on duty at the time.
Empathic customer care
One of values that made us so excited about FreedomVoice is that they are fanatical about customer care — like GoDaddy. By joining forces our customers will continue to benefit from the personalized customer care for which both companies are known.
The addition of FreedomVoice to the GoDaddy family offers small businesses another essential service aimed at helping them create and grow their digital identity. It's just another step in our mission to help small businesses around the world succeed. Stay tuned — the team can't wait to share more what the future of voice looks like for small business!