Goldfinch Cyclery shares its love of the open road
As any serious cyclist will tell you, many a venture — both personal and professional — has been set in motion by a simple bike ride. So it was with Goldfinch Cyclery in Cedar Rapids, Iowa. The 2-year-old bike shop is located not far from where the Register's Annual Great Bike Ride Across Iowa (RAGBRAI) begins every year. Here, Logan Orcutt and co-owners dispense route tips, new bikes and repairs in equal measure.
It all began with a bike ride
What prompted you to start Goldfinch Cyclery?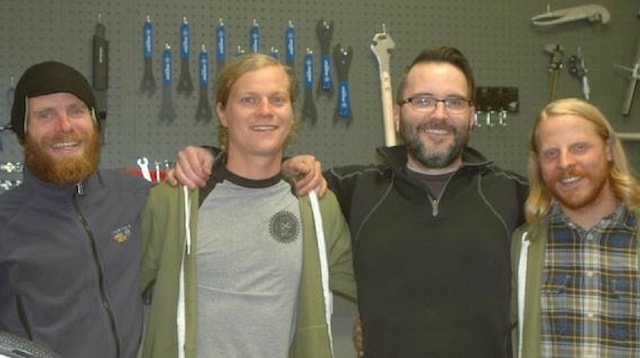 In the summer of 2015, my now business partners and I set out on a 1,300-mile, self-contained bicycle tour from Cedar Rapids, Iowa to Bozeman, Mont. We made it a point to seek out and immerse ourselves in as many bicycle shops as we could find along the way.
We were inspired by the humble, helpful souls that earned their living with a wrench and a smile.
We wanted to connect and inspire people the way we were so many times out on the road. We came back to Cedar Rapids motivated to open a business that allowed us to share our passion for bicycles while helping shape and grow our local cycling community along the way.
What obstacles did you face as a startup?
We decided early on that we didn't want to burden the endeavor with loans, or any sort of business debt, so we started the shop on small personal investments and many late nights spent DIYing our retail and service space.
Without any room in the budget for advertising, one of our biggest obstacles was getting our name out there. We relied heavily on our blog, social media and word-of-mouth to work as our means to connect with new customers and grow the business organically.
How did you find your niche?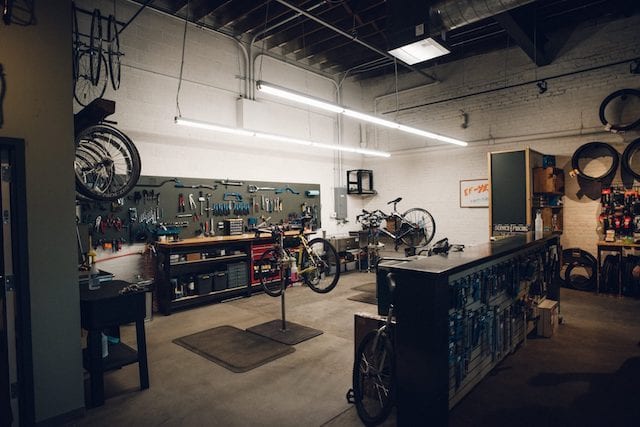 I would say our niche lies in our bicycle service and our community involvement. We made a point of keeping the service space open and visible from the retail side, so our customers would have the opportunity to ask questions and connect. Unlike a lot of shops, we offer weekend hours and walk-in service for most basic repairs and adjustments. We also host a variety of organized group rides, trail maintenance/clean-up efforts and even women's repair workshops to connect and build the community.
Sum up your business philosophy for us
Be good listeners and engage people with compassion and positive intention relentlessly. Do good things — like organizing group rides, hosting basic repair workshops, and trail maintenance days, etc.
Be good. Do good. Share.
We ensure that everything our business has a stake in has a positive impact on local cyclists and the greater community. With every customer, we share our experience, knowledge and love for what drives us most: the simple freedom of riding a bicycle.
Goldfinch Cyclery's digital toolbox
Tell us about the tools you use for your business
We have our domain name, WordPress website, Office 365 email and Local Business Listings through GoDaddy. We use Lightspeed for our POS, inventory and service management.
How do you use each of them?
Our web presence is dependent on GoDaddy's domain registration, as well as the shared website hosting with integrated WordPress. We use Office 365 for our email needs. Local Business Listings made it very simple to submit our business profile to prominent online directories and search engines from day one.
What difference have these tools made to your business?
These tools have allowed us to maintain a professional, easily searchable web presence and a consistent means of connecting with our customers. They've also helped drive new business from people that have never heard of us.
Lessons from the road
What's the most valuable thing you've learned since starting your business?
You gotta risk it to get the biscuit! Haha, seriously though, the best lesson so far was to "just go for it." I was incredibly intimidated at the prospect of owning/operating a business for the first time. Many close friends and family encouraged me to take the leap, and even now there's not a week that goes by where I don't feel intimidated and force myself out of my comfort zone.
Two years in, any words of advice?
It sounds straight out of a self-help "Be Your Own Boss" type book, but I've really grown to live by the Control-Influence-Accept concept:
Control the things I can control. Sometimes, the only things in my control are my attitude, behavior and emotions. If it's out of my control, then it shouldn't determine my actions.
Influence what I can influence. Especially in a partnership, I can't control everything, but I can influence other people's actions and behavior for the greater good.
Accept and adapt to the rest. There's no sense in burdening myself with things that are out of my control or influence. Better to accept them and learn to be better prepared in the future.
Thanks for talking with us, Logan. Next time you need to feel the wind in your hair, stop by the Goldfinch Cyclery blog or the shop's Facebook or Instagram pages. Then, dust off that bike and ride.