How agents can find more real estate investment properties in 7 steps
Like all other real estate professionals, agents and brokers are constantly looking for ways to expand their businesses by servicing more clients and selling more properties. Though the consumer retail market still accounts for the majority of home sales, the market for good real estate investment properties is far too large for agents to ignore. In 2016 alone, some 1.14 million properties were sold to real estate investors in the United States at a median price of about $155,000.
Investors also represent an opportunity for recurring sales that are otherwise fairly rare in the real estate industry.
Those who plan to retire on passive rental income from their portfolios typically need to acquire 10 or more properties, while fix-and-flip investors will consistently be looking for new properties to rehabilitate.
7 ways to find more real estate investment properties
Here are a few tips on how you can find more real estate investment properties to list and tap into this large and reliable market of buyers.
Understand what you're looking for.

Search your current listings.

Contact independent sellers.

Establish a presence in investment-rich neighborhoods.

Stay in touch with investors.

Get into REO properties.

Create a list to market to investors.
Let's get started!
1. Understand what you're looking for
If you want to sell to real estate investors, you first need to understand what they're looking for in a property. For investors who want to buy rentals, this primarily comes down to two factors:
The ability to produce a positive cash flow, meaning that the rental income a property will generate will exceed the cumulative cost of mortgage payments, taxes, maintenance and all other expenses associated with the property.
A metric known as the cash-on-cash return a property produces. This metric measures the annual positive cash flow against the amount of cash an investor has to put out to acquire the property. For example, a small property acquired with $25,000 worth of down payment and closing costs that generated $2,200 of positive cash flow annually would have an annualized cash-on-cash return of 8.8 percent.
When looking for passive real estate investment properties, be sure to find properties that can produce a return of more than 7 percent annually, which is the historic return rate of the US stock market.
Evaluating a fix-and-flip investment requires a somewhat different approach, since the money an investor can make is in the difference between the total cost of acquisition and rehabilitation and the final sale price.
As an agent, you shouldn't have too much difficulty making a rough estimate of the sale price, since you'll be able to find data on similar properties nearby. Estimating rehabilitation costs, though, is a bit trickier.
If you have experience in construction or general contracting, you're in an excellent position to estimate costs. Otherwise, you might need to bring in outside help.
An easy way to do this is to create a list of all repairs needed and solicit quotes from contractors in your area to come up with a basic estimated cost of repairs. You also can try to establish a relationship with a local contractor who will give you estimates in exchange for referrals to the investors who are purchasing the properties.
Pro tip: With fix-and-flips, in which unexpected expenses can — and usually do — occur, it's wise to target a potential return of around 20 percent, since the actual return is typically lower and this leaves plenty of profit margin available.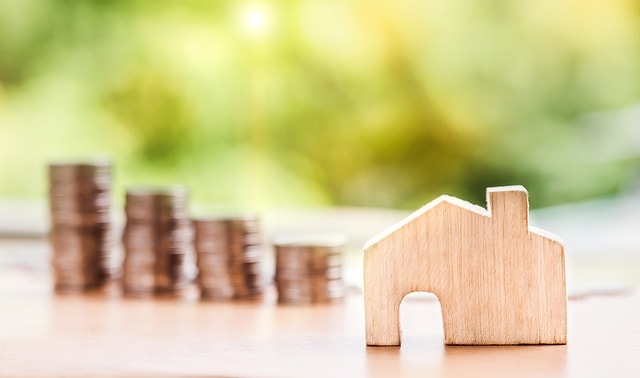 2. Search your current listings
Though you need to actively look for good investment properties, you should start to compile a list of properties suitable for your investor clientele from your existing listings. Look through the homes you have listed to see if any have potential as real estate investment properties, keeping in mind the basics of evaluating homes as investments. More than likely, there are already one or two homes on your list that might appeal to an investor.
3. Contact independent sellers
Very often, good investment properties never make it onto the MLS because owners try to sell them without the help of an agent. Use local listing sites like Craigslist and Zillow to search for properties that are for sale by owner, then consider whether or not those properties may have investment potential. If they do, get in touch with the sellers and try to convince them to list with you so that you can market their homes. Even if you don't find real estate investment properties using this approach every week, it's still a great way to prospect for new listings for regular retail buyers.
4. Establish a presence in investment-rich neighborhoods
Just like consumer purchasers, investors like specific types of locations. A few generic examples of areas that are usually good to invest in are neighborhoods close to the main downtown business areas of your city, depressed areas into which new businesses are beginning to move, and the residential neighborhoods closest to a local college or university. If you want to list real estate investment properties from these areas, though, you need to establish a presence in them first.
Pro tip: Consider placing signs or billboards near areas you want to target and delivering brochures to residents. Marketing efforts like these allow you to target prime investment neighborhoods very specifically, potentially bringing more investment-class properties into your listings.
5. Stay in touch with investors
It's not at all uncommon for an investor to decide to liquidate a property in order to get his or her equity out of it. When this happens, it's a great opportunity for you to list proven real estate investment properties and help sell them to other investors. Once in a great while, you might even get to list an entire portfolio of properties from an investor who has decided to sell his or her portfolio and retire from the real estate business.
Pro tip: As you begin to work with more investor clients, be sure to maintain regular communication with them so that you'll be among the first to hear about any plans they may have to liquidate their existing real estate investment properties.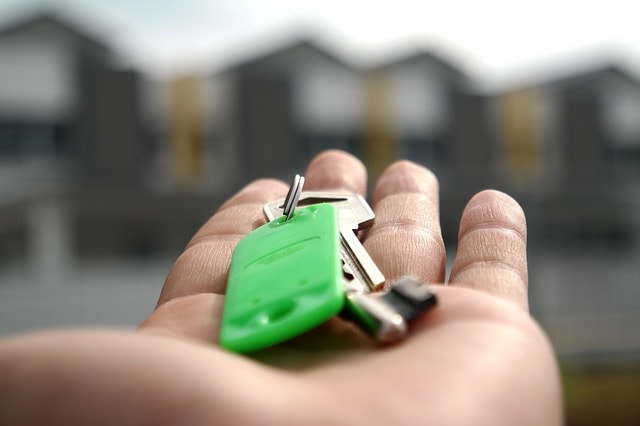 6. Get into REO properties
Many investors have a strong preference for real estate owned, or REO, properties because of the considerable savings these properties can offer. To begin listing REO properties, you'll need to start cultivating relationships with banks and lenders that take possession of properties that are in foreclosure.
Though it can be difficult to get a foot in the door, being able to list REO properties will help you immensely when it comes to serving your investor client base.
Ideally, you should try to establish relationships with as many local lenders as possible so that you can draw from the largest possible pool of REO listings.
7. Create a list to market to investors
Though getting listings that have investment potential is great, it's also important for you to be able to present those listings to investors in the right way. At any one time, you need to have a list of potentially good real estate investment properties, complete with your return analyses and repair quotes, made up for investors who contact you looking for new opportunities.
If an investor contacts you and can quickly receive several property recommendations, he or she will be very likely to form a favorable opinion of you and continue to do business with you in the future.
If you really want to go the extra mile, you can even create investor-specific information packets about each investment property that list expense breakdowns, taxes, return estimates and other important data that an investor might find useful.
In conclusion
Becoming a leading real estate investment property agent isn't something that you can achieve overnight, but the work you put into it can pay off substantially. Listing and selling real estate investment properties not only can help to take your business as an agent to the next level, it also can equip you to invest in real estate yourself if you ever decide to. Learn as much as you can about real estate investment and follow these basic tips to get started, and you'll soon find yourself on the path to greater success.