How is building a website like making a sandwich?
So you're a small business owner and have been thinking about building a website — but you're overwhelmed by all the options. Every time you talk to someone, a new way to build a site pops out of the woodwork. Your friends rave about companies they've heard about on the radio; your business partner suggests talking to a web designer he knows; and even your niece mentions something about an "open-source platform" that's the most powerful way to build a website.
So, where do you begin?
Don't worry. In this post we'll show how building a website can be as simple as making something that we all love — sandwiches!
Sandwich = website? Did you hear that right?
Yup. Just like you can make a sandwich by yourself or hire someone to make it for you, you can either build your own website (using simple DIY tools) or hire a web designer to make one for you.
Each approach has its own pros and cons, and which path you choose to take will depend on:
How much time/money you are willing to spend.
What your comfort level is with making it yourself.
How customized do you need it to be.
Let's explore which approach is right for you (and my apologies if this post ends up making you hungry).
Approach No. 1: The DIY way to make a sandwich (or website)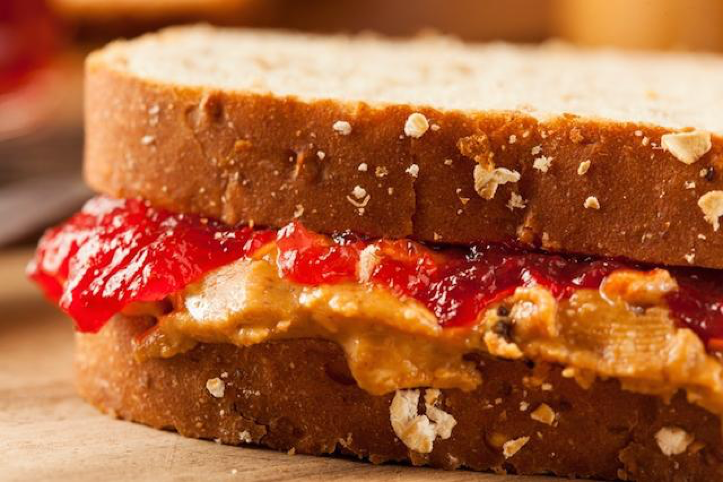 Easy DIY
The first option is to make a sandwich yourself — for example, making a PB&J sandwich. This approach has many advantages:
It's easy. You don't need technical skills. Who doesn't know how to make a PB&J? As long as there is peanut butter, jelly and bread, you're good to go.
It's affordable. No doubt, it's way cheaper than going to a restaurant.
You can make it any time. Hungry at 3 a.m.? Just walk over to your fridge and go for it.
Similarly, building a website yourself is the easiest and most affordable way to go. You don't need technical skills for using template-based DIY options like GoDaddy's GoCentral website builder.  You'll find hundreds of industry-specific templates that you can easily edit to customize for your business website. Just pick one and tweak it with your own information, logo and photographs (or select from the thousands of stock photos available).
If you want your website to sell products online, try a DIY option such as GoCentral Online Store. This tool that lets you create a website plus shopping cart. It also has built-in payment methods that allow you to start accepting payments from customers right away.
Customizing your website using these DIY tools is like selecting a type of bread, peanut butter and jelly and making a PB&J sandwich to your taste.
Advanced DIY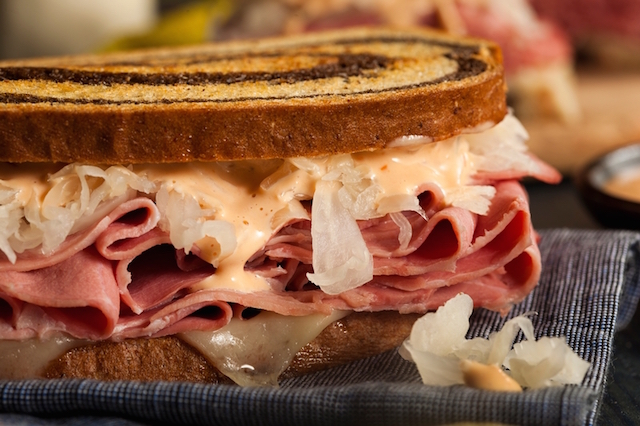 There is another DIY option in case your website requires something more unique — like if you want your customers to be able to make appointments directly from your website. That's like making a Rueben sandwich at home. You can do it yourself, but your fridge needs to be stocked with sauerkraut, cheese, cold cuts and a loaf of rye. And you'll need to know the recipe for putting this sandwich together.
Similarly, building a website with this method requires a little more technical know-how.
WordPress, an open-source platform, is a popular option for DIY site-building that allows for more customization. It comes with available thousands of plugins for all kinds of functionality, like Appointment Calendar to enable customers to schedule appointments from your website.
Bonus: GoDaddy's Managed WordPress solution handles the hosting setup and keeps your WordPress version safe and up-to-date. Plus, you'll find a bunch of how-to videos to help you get up-to-speed on using the plugins.
Approach No. 2: Hiring a pro to make it for you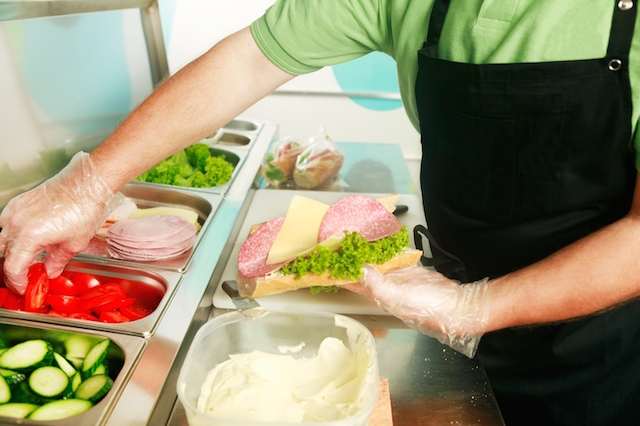 Then there is the approach to have an expert make a website for you. The benefits:
It's easy. Easy? Again? Well, if you're not making the website, what could be easier than that?
It saves time. Even though DIY option through GoDaddy gives you 24/7 support and access to your website builder tools, you may not get around to building your site with everything else going on in your business. With this option, you can rest assured that your website will be up in time. (For instance, GoDaddy's Website Design Service guarantees your website will be complete in less than seven business days / less than 10 days for a WordPress site.)
It's made with expertise. Even if you know how to make a sandwich yourself, hiring someone who has been making sandwiches for years will probably result in a better sandwich. Sure, you can make a Reuben at home — but isn't it better at your favorite deli?
Hiring a web designer will cost more upfront than a DIY solution. But you should consider the value of the time you'll save by not building it yourself. If you can do more for your business by focusing on something else during that time, consider hiring a web designer.
Now, you've got a few options if you choose to go the web designer route:
Standard website with designer
If all you need is a simple website to represent your business online in a professional manner, or to sell your products online, consider the Simple Website Design or the Standard Website Design offered by GoDaddy.
It's like going to Quiznos for lunch and picking a sandwich from their standard menu. The sandwich will be delicious because the pros at Quiznos have perfected the art of sandwich-making. They've tweaked each recipe on the menu based on feedback received from customers over time. They will have just the right basic ingredients, the sauces to enhance the flavor, and an industrial-grade oven to get the right level of toasty. And they will crank out your sandwich in a flash because they have mastered the assembly line that churns out sandwiches during the crazy lunch-hour rush.
It might cost more than making a sandwich at home, but you know you'll get a tasty dish — and you won't end up covered in Thousand Island dressing.
Advanced website with designer
If you need some special functionality on your website (i.e. scheduling appointments) then think about hiring a web designer adept at WordPress. You can hire a reputable freelancer or go with a service like GoDaddy's WordPress Web Design.
It is like going to a specific deli because they carry ingredients that conform to your diet, your allergies, or your religious beliefs. Or simply because you love the taste of the food there.
Personally, I stop by Zingerman's Deli whenever I'm in Ann Arbor. The owners got into the deli business due to their shared passion for food, and made a commitment to sourcing organic ingredients — from breads and cheeses, to jams and pickles, to mustards and vinegars. And their serving size is … how do I say it … satisfying!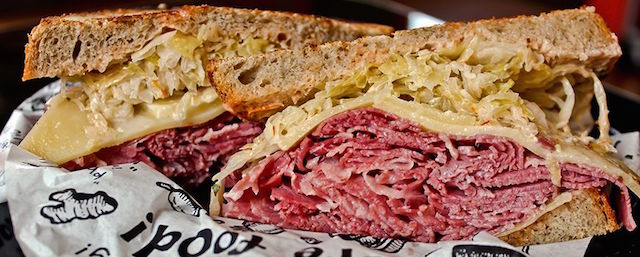 Making a website: The wrap-up
In summary, just like there is a sandwich for everyone — no matter your budget or kitchen skills — there is website building method to suit every taste. Hopefully this post helped you figure out the one most suited for you, and will get you closer to building your website. And let me leave you with a parting thought on the website-sandwich analogy that a friend shared with me: a website is a way to grow your business — and put more sandwiches on your table.
Free Content Creation Worksheet
Check out our free Content Creation Worksheet. It'll guide you through the fundamentals to create awesome content for the five core pages of your website.
Image by: torbakhopper via Compfight cc