How to get customers to visit and shop in your online store
For every business that sells products online, there is one theme that's constantly running through their strategy sessions: how to get customers. To get customers, online retailers need to take a strategic approach to marketing, site design, shopping experience, processing sales, driving traffic, and communicating with customers. Each of those elements play a critical role in a retailer's ability to attract, retain, and impress online shoppers.
Selling online is more than just setting up a store and waiting for the sales to roll in.
The rest of this guide will help online retailers learn how to get customers by using smart strategies and processes.
How to get customers for your online store
Know your ideal customer.

Make it feel good to shop in your store.

Make it easy to shop.

Secure your site.

Guide people through the shopping experience.

Support your products with great content.

Create an email opt-in incentive.

Offer coupons and specials.

Drive traffic through search engine marketing.

Use social media.

Engage in email marketing.

Request and display customer reviews.

Look for an all-in-one solution.
Now, let's dive deeper into each of these concepts to teach you how to get customers to visit and shop in your online store.
1. Know your ideal customer
Learning how to get customers begins with an important process — getting to know the customers you want to attract. All good marketing starts by identifying key qualities, characteristics and habits of your ideal shopper. Ask yourself:
Who is your ideal customer?
What are their demographics and psychographics?
What problems do they have?
What do they want and need?
Where do they spend time online?
The answers to these questions will help you as you lay out other strategies to attract customers.
2. Make it feel good to shop in your online store
Customers often purchase more than products — they also buy experiences, feelings and ideas. This means you can't just position products on an online page and think that is how to get customers.
Your online store must implement design aesthetics that impress customers, include messaging that speaks directly to your audiences, and use branding elements that convey your company's values and unique place in the market.
3. Make it easy to shop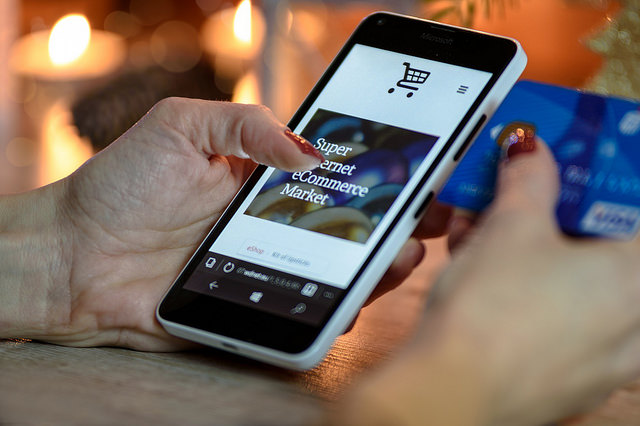 An online store must look attractive to woo customers. Then, it must function seamlessly and intuitively to keep customers on the page.
Online audiences are fickle.
They will quickly click out of a webpage or close a website if it doesn't immediately give them what they want or need. Your site must make it easy for customers to shop.
Use a mobile-friendly site design. Mobile-friendly websites are responsive, which means the layout of the pages change based on the screen size the viewer is using. Providing a mobile-friendly website is incredibly important because more and more customers are using mobile devices instead of desktop devices when they shop online.
Speed up your site load time. Forty-seven percent of consumers expect a web page to load in two seconds or less. If your website takes longer than that, you could push customers right out of your store. Speed up your site loading time to keep viewers engaged on your pages.
Offer all major payment options. You don't want to lead an online shopper all the way to checkout and then push them any by not offering the payment method they want. Include all major payment credit cards, PayPal and Apple Pay to give customers the choices they need.
An intuitive site with an easy checkout process can go a long way for your business. Do your best to design with your customers in mind.
Editor's note: Want an easy-to-build online store that already has all the bells and whistles? Look into GoDaddy's GoCentral Online Store. Multiple payment methods, clean design, easy checkout — everything your customer could want and more.
4. Secure your site
When it comes to payment, you also need to ease another concern that shoppers might have — security.
Customers demand (and deserve) secure payment processing.
If they feel a site won't protect their personal data and credit card information, they will abandon their cart and bail on their purchase. To provide a secure checkout, add an SSL certificate to your site. This certificate adds an extra level of security to your online store and shows shoppers that their information is protected.
5. Guide people through shopping experiences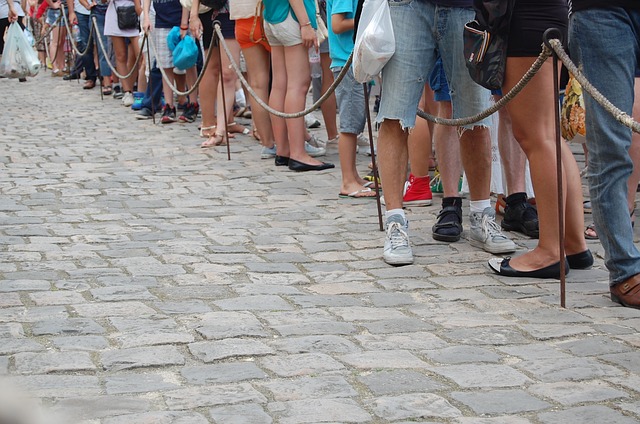 Turning your website into a continuous salesperson is key to attracting new customers. Use your website content to guide customers through their purchasing process.
To help customers as they shop in your online store, include:
Detailed and useful product description. For each of your products, use copy that outlines specifications of the items (size, weight, ingredients, etc.). Also, include messaging that lists the product's features and the benefits of each feature. Show the shopper how the product will help them.
Images. Words aren't enough to guide sales in an online retail store. You also need to include high-resolution images of your products. For each product, include multiple shots that show items from a variety of angles, both close up and far away.
Calls-to-action. Help customers understand what to do while shopping in your store by including CTAs throughout your site and at the end of every page. Direct language helps guide shoppers toward their purchase.
The smoother the checkout process is, the more likely you are to see sales. Make it easy for customers to find and purchase the products they need.
6. Support your products with great content
It's not just product page content that gets customers to visit and shop in your online store. You can use other media to engage and inform shoppers.
On your site, support your store by publishing:
Blog posts. Keep your site filled with fresh content and regularly publish posts through a blog on your eCommerce website.
Product guides. Help customers learn about a product or line of products by publishing thorough guides that explain how items work and can be used.
Buyer's guides. Guide customers through purchasing decisions by producing content that helps them find the product that best matches their needs and wants.
Video demos. Show customers a product in action by publishing how-to videos and tutorials that walk shoppers through an item's use.
FAQ pages. Online shoppers aren't in a store and can't ask associates questions. So provide all of the answers to the questions they may have by publishing a FAQ page for products and your overall store.
Not sure where to start when it comes to content creation? We've got the perfect worksheet for you. Check out our content creation guide to elevate your web writing game.
7. Create an email opt-in incentive
As you learn how to get customers, you must also learn the importance of creating email campaigns to keep retention high.
You must always be building your email list.
An email list is your direct line of communication to the people who are interested in your brand and offerings. Unlike social media fans or followers, you own the connection between you and your customers. You can use it to reach them whenever you like.
So use your website to build your email list by adding an opt-in form where users can provide their name and email address in exchange for a freebie or offer. Then, be sure to use something like GoDaddy Email Marketing to create stunning campaigns in no time at all.
8. Offer coupons and specials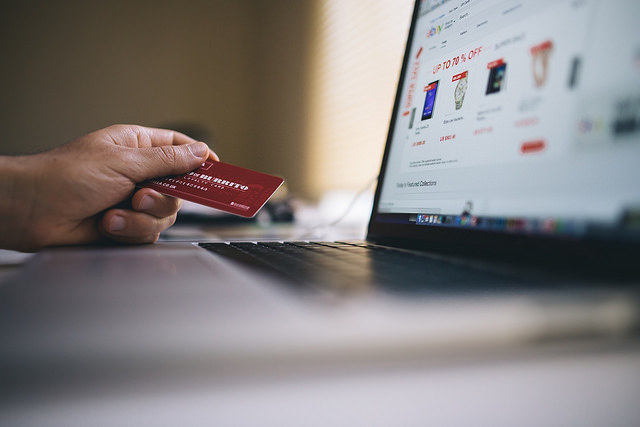 Customers are always looking for deals. This statement is especially true online where there are dozens of deal sites and ways to search for coupons.
Provide customers with the discounts they crave by:
Offering discounts for first-time shoppers
Holding temporary flash sales
Sharing exclusive discounts through your social media profiles
Providing coupon codes as an incentive for shoppers to join your email list
Emailing targeted coupons to shoppers based on their on-site activity or past purchases
Emailing coupons to shoppers who abandon their cart
Discounting new or overstocked items
With so many options for online shopping, a great coupon or discount could be the difference between a customer buying from you or someone else.
9. Drive traffic through search engine marketing
Once your eCommerce site is set up with product pages, content and incentives, it's time to drive search traffic to your site. To help your website show on search engines when users look for terms related to your brand and offerings, optimize your website for organic SEO.
Do keyword research. Use Google's Adwords tool to research the terms that users are using to search for products like yours. Through your keyword research, find the terms that are most popular and have an amount of competition you can compete with.
Create content based on keywords. Once you know the terms that audiences are using to find stores and products like yours, create pages that target those keywords.
Optimize each page. Also update each page that already exists on your site so it has a targeted keyword and optimization tactics that will increase its search rankings.
Optimize your site for local search. If you have a physical location for your store, also optimize your site for local search to increase your chances of connecting with nearby audiences.
As you learn how to get customers to visit your online store, you'll find that it isn't always easy to drive traffic through organic search alone. It's competitive, especially when you're trying to stand out from national brands.
If you are struggling to show up on the first page of search results, consider using paid search. Paid search strategies might be able to put your brand at the top of search engine result pages.
10. Use social media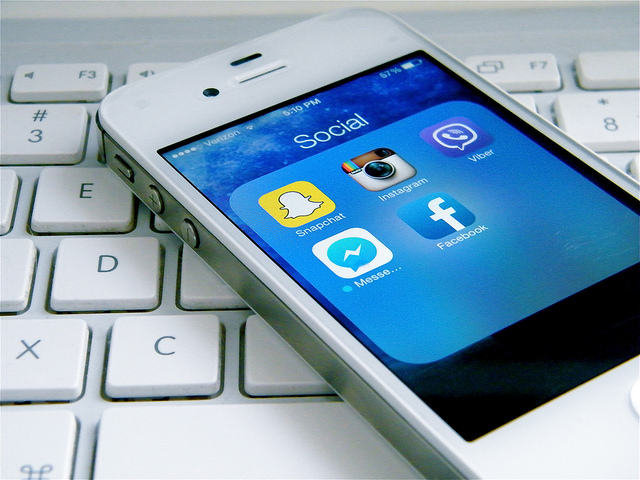 Next to search, social media is likely the second largest traffic-driver. Create a strong social media strategy that will target your ideal audience and send them to your digital storefront.
Build profiles on the social sites where your target audience spends the most time.
Connect your Facebook page with your store. Add a "Shop Now" button on your Facebook page.
Use promoted and sponsored posts to get your message in front of more people.
Use retargeting tools that enable you to advertise to people who have already shown interest in your brand or products.
There's a lot more that goes into social media marketing, so check out this guide to learn best practices and what you can do to make your business stand out.
11. Engage in email marketing
As mentioned earlier in this post, email is a direct line of communication between you and your customers. You must collect email addresses from each of your contacts whenever you can, and use email marketing to keep in touch with them.
Develop and send emails for a variety of purposes.
Send a monthly, biweekly or weekly general newsletter.
Send emails that highlight special sales or promotions.
Send emails to shoppers who put items in their cart, but fail to make a purchase.
Send emails to customers who have specific purchasing habits (such as purchasing from a specific product line, visiting your site with a specific frequency, spending a certain amount of money, etc.).
Pay close attention to what works and what doesn't with your email campaigns, and then pivot as necessary. Be sure you're using a great email marketing product that allows you to track your success.
12. Receive and display customer reviews
When customers are shopping online, they want to see more than product descriptions, feature lists and photos — and of course, reviews.
According to a BrightLocal study, 84 percent of people trust online reviews as much as a personal recommendation. And, an iPerception study found 63 percent of customers are more likely to make a purchase from a site that has customer reviews.
To get customers to trust your brand and feel more comfortable purchasing from you, include sections on your product pages to feature reviews and invite users to share their experiences. Be sure to incorporate a Testimonials page, too.
13. Look for an all-in-one solution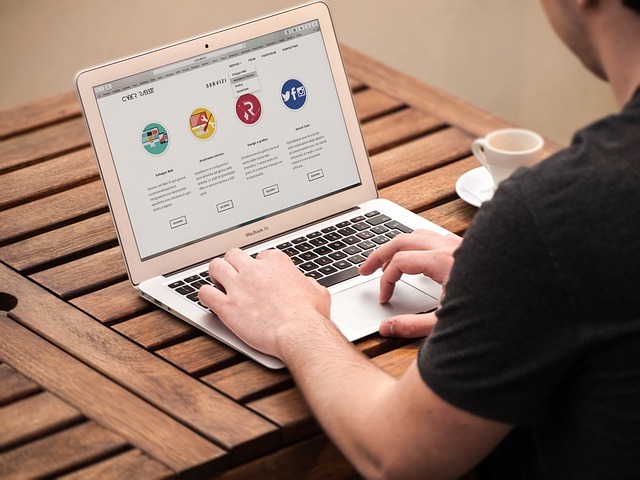 As you learn how to get customers to visit and shop in your online store, you'll find that it's a process involving many strategies and tactics. There's a lot to consider, but all of these tips work together to bring you the best possibility of attracting new customers.
But don't allow that to overwhelm you.
Executing many of these strategies is easy when you use an all-in-one option like GoDaddy's GoCentral Online Store. Through this platform, you get:
Hosting and a domain name
Beautiful store templates
Flexible product pages
Responsive, mobile-friendly website design
SSL certificate
Coupon code management system
Merchant center that accepts multiple payment types
Built in SEO tools
Email marketing integration
Facebook page integration
While there are a lot of pieces that must come together to get customers to visit and shop in your online store, that job gets a little easier when you have a solution that offers everything you need through one online platform. Are you ready to give it a go? Start with a free trial today.
Image by: Sole Treadmill via Visualhunt.com / CC BY