How to pitch WordPress as a complete business solution
Though the last five years have seen some genuinely heavyweight competition emerge, WordPress remains the dominant business solution when it comes to getting small- to medium-sized businesses online. However, that ubiquity doesn't necessarily mean it's always an easy pitch as a web professional.
Against a backdrop of falling prices for online projects, and easily available self-service social media options, developers need to be able to sell their wares with real conviction in order to justify their rates, and bring home the bacon.
In this piece, we'll help you position yourself and your WordPress services strongly from the get-go. How? by breaking down five key elements that should be part of your overall pitch of WordPress as a complete business solution for small- and medium-sized operations. Let's get cracking!
1. Stress WordPress's track record
There was a time when eyeing up WordPress as the foundation of a commercial project was considered a genuinely risky business, but 13 years into the software's development, we're long past that point. Though clients pretty much expect WordPress these days, it's still worth stressing just how much development has gone into the platform to date.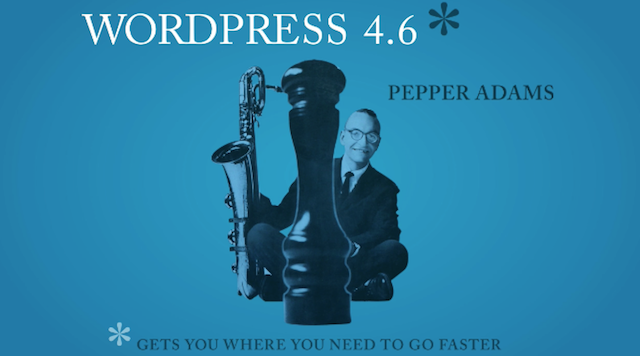 Whether you're looking at it in terms of security, user interface, extensibility, or feature set, it's a platform that's had over a decade's worth of polishing from some of the best in the business to get it where it is today — that's a huge selling point. Throw in the ongoing backing of a billion dollar company, and you're looking at a solid foundation that virtually no competitive solution can touch.
2. Emphasize the lack of lock-in
Small business owners are naturally anxious about the prospect of shelling out for a website, then being totally beholden to one service provider in terms of ongoing updates or improvements. Fortunately, that's very much not the case with WordPress — you'd be hard pushed to find a business solution with a wider pool of excellent available talent.
As a hired gun yourself, emphasizing this might not be your first instinct, but it's well worth including in your pitch. It'll both reassure your potential client, and encourage you to clearly articulate the added value you're actually bringing to the table.
3. Highlight the eCommerce angle
Businesses are ultimately about the bottom line, so you need to be able to show that WordPress can bring in the bucks when necessary. WooCommerce has blazed a trail in this regard, and the heavyweight backing of Automattic means it's a sure bet for many years to come.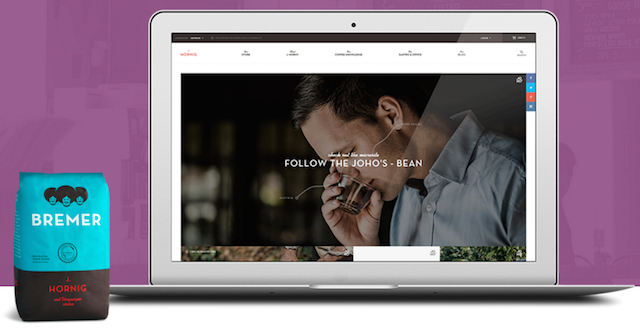 With the range of both free and paid extensions available for the plugin, you can confidently present it as a solution capable of covering firms for pretty much any eCommerce eventuality.
Editor's note: To see what WordPress plugins for eCommerce and other applications are trending right now, check out GoDaddy's WordPress Hot 100.
4. Pitch plugins as a panacea
Every small business thinks they're facing a uniquely challenging set of trials and tribulations in staying afloat, but the reality is that a huge amount of their day-to-day pain points are both shared and easily solvable.
By making sure you can pitch popular WordPress plugins as modular solutions to their problems, you'll be able to make a very compelling case for the platform as a whole.

Classic areas to address here include core business requirements such as customer support, appointment scheduling, lead generation and content marketing. There are a plethora of high-quality plugins available to make your clients' lives substantially easier all-around (aka a complete business solution).
Throw in the ability to gracefully handle areas such as membership management, and you can confidently assure small businesses that all of their possible use cases are potentially covered via plugins.
5. Point toward a golden future
WordPress has done a pretty incredible job addressing small business owners' needs to date, but the arrival of the REST API shows that it's only just getting warmed up. We can expect to see an explosion of possibilities over the next few years in the areas of advanced integrations with third-party applications, and the ability to truly customize WordPress to individual businesses.

This last point isn't necessarily one you can sell the hell out of in terms of current examples, but the future of the platform is very rosy indeed.
As a complete business solution, stress that WordPress can grow with your client's business.
A big part of your pitch should be stressing that WordPress will be more than able to grow with your clients' businesses over the next decade or more, regardless of which direction they expand into.
A business solution that can compete
WordPress has had something of a free run at the small business space over the last five years, but there's no shortage of sophisticated competition queuing up to compete for that particular dollar. WordPress web professionals are going to have to increasingly sharpen their overall pitch in order to seal the deal.
The five points we've highlighted are by no means the only elements you should be stressing, but they'll go a long way towards making your overall case more solid. Let's recap them briefly:
Stress the software's track record.
Don't be scared to highlight the developmental talent pool available.
Make the case for WooCommerce.
Tick off major small- and medium-sized business pain points with selected plugins.
Pitch the platform's future strongly.
Is there a particular plus point you've used to pitch WordPress as a complete business solution? Get in touch via the comments section below and share your thoughts!
Image by: tomvonl via VisualHunt / CC BY-ND
The GoDaddy product information in this article is outdated and currently under review for accuracy. For the latest up-to-date product information please visit godaddy.com