How to prepare for 2018 tax changes that might affect your business
Updates like the 2018 tax changes are nothing new in the business world. Some don't have much of an impact on your bottom line and are barely noticed. Others, on the other hand, not only change the way you file for taxes but also make a significant impact on how much you owe Uncle Sam and how much you get to take home.
However, the new Tax Cuts and Jobs Act, which was signed into law just before 2018 rolled around, has quite a few changes for both large corporations and small businesses.
If you've been wondering how does this tax reform affect your business, your employees, and yourself, you're in the right place. This article will explain the most important 2018 tax changes that you need to know about and share tips that will help you prepare for your tax return filing.
Related: What tax changes can online store owners prep for in 2019?
How 2018 tax changes will impact your business
The 2018 tax changes were intended to provide benefits for the middle-income class as well as business owners. The changes affect personal and business tax rates, business mileage rates, Social Security maximum, and the allowed limits for equipment purchases.
Let's take a closer look at what the 2018 tax changes bring to the table.
Changes in personal and business tax rates
One of the most important changes is the new deductible rate of 20 percent for pass-through businesses. These include S corporations, partnerships, and sole proprietorships. Corporations also see a change in their deductible rate, which is now a flat rate of 21 percent.
When it comes to personal income tax rates (for pass-through businesses) the rates have been decreased and start at 10 percent, with the highest rate reaching 39.6 percent. These rates are in effect through 2025.
Related: What you need to know about the new 199A deduction 
2018 tax changes on business mileage rates
Another change affects the standard mileage rate. The new rates for 2018 are as follows:
54.5 cents per mile for business miles
18 cents per mile for medical or moving purposes
14 cents per mile driven in service of charitable organizations
If your business is taking the standard mileage deduction, keep in mind that these rates will be in effect for the entire year. You can choose to deduct mileage using the standard rate or using the actual expenses.
If you drive a lot for business purposes, it might be better if you opt for using actual expenses rather than the new standard rates.
Related: What you need to know about writing off auto expenses
Social Security maximum
If you're a small business owner who has to pay the self-employment tax, you will also be affected by the change in the Social Security maximum.
While the tax rate remains the same, the maximum amount of wages the withholding is based on was increased. According to the IRS:
"For 2017, the first $127,200 of your combined wages, tips, and net earnings is subject to any combination of the Social Security part of self-employment tax, Social Security tax, or railroad retirement (tier 1) tax. The amount increased to $128,400 for 2018."
This change affects you as well as any employees you might have.
Related: Calculating self-employment taxes
Increases in depreciation deductions
Another major change that affects small businesses is the increase in Section 179 deductions as they pertain to purchases of new equipment and business assets.
While previously the maximum amount was capped at $510,000, it is now doubled to $1 million. It's also worth mentioning that the bonus depreciation is now increased to 100 percent for the property that was purchased and placed in service after Sept. 27, 2017.
Other 2018 tax changes
Aside from the major changes above, other 2018 tax changes that might impact your business include:
The elimination of income averaging for most taxpayers.
The ability to fully tax unemployment income.
Limitations are imposed on IRA contribution deductions.
When filing personal tax returns, you are required to list SSN of your dependents to minimize the chance of tax fraud.
As a business owner, you are now allowed to immediately write off the full cost of acquiring new or used equipment.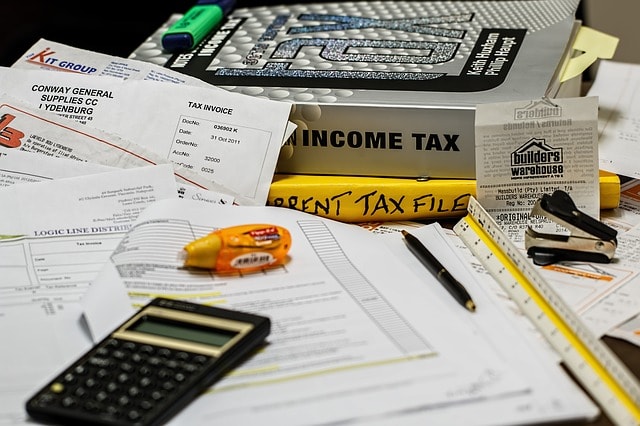 9 tips to help you prepare for your 2018 tax return filing
Now that we've covered the most important 2018 tax changes, here are a few tips that will help you prepare for the upcoming tax season.
1. Review and change your business classification
The above 2018 tax changes are beneficial for any business that has a lot of employees. While it's meant to be beneficial for small business owners, as well, the final impact depends on your business classification.
As such, now would be a good time to decide if you want to expand your business and hire new employees.
2. Think back to last year's tax season
Now is also a good time to remember last year's tax season and note down any problematic areas. If you filed your 2017 well ahead of the last-minute deadline, then everything is in order but if there were any complications, you'll want to think about ways you can avoid those same complications arise this time around.
3. Start organizing documents now and set up a system for the future
If you want to make sure the tax season goes by smoothly, you have to set up a filing system that will make it easy to find everything in one place when you start to prepare your tax documents.
Instead of waiting for January, start organizing your tax documents now and make sure to set up a system for the future as you go along.
Locate all the receipts, invoices, IRS forms, and any other tax documents and put them in separate folders or envelopes so you have an easier time finding them.
Related: Organize your financial statements to make tax season smooth sailing
4. Locate and save documentation for deductibles
This tip goes hand in hand with the previous one: now is the time to locate all the receipts and documentation associated with items that can be classified as deductibles.
While you aren't required to submit them with your tax return, you might need them in case of an audit so it's better to be prepared to justify the expenses.
5. List all the charitable contributions
If your business regularly makes charitable contributions, make sure to list them all in a spreadsheet or a document that's easily accessible.
Be sure to find all the receipts, descriptions of what you donated, the market value of the contribution (if you made a non-financial contribution), and any other record you have.
Keep in mind that tax benefits for charitable contributions only apply if the contribution was made to a qualified organization.
6. Revisit how much you set aside each month or quarter
As the year draws to a close, it might be a good idea to meet with your accountant and revisit how much you set aside each month or quarter for your taxes. If you underpay your taxes throughout the year, you could be facing serious consequences.
As such, it's a good idea to go over the taxes you've paid in 2018 and make adequate changes in the coming year. This will help you avoid potential IRS trouble.
Related: What's the deal with quarterly estimated taxes?
7. Don't try to game the system
While the IRS offers plenty of tax credits and deductions, don't try to game the system and spend more money just to get the benefit.
For example, making a charitable contribution throughout the year just to reap the tax benefits won't do you much good unless it's to a qualified organization.
8. Know the deadlines
Be aware of the deadlines to file your tax return. We saw 2018 tax changes that include filing deadlines and end of tax year.
This tax year ends on December 31 for sole proprietors who are filing business tax returns on Schedule C. The same applies for partnerships and S corporations.
Corporations, on the other hand, may have a different schedule, depending on the official end of the fiscal year for their business.
Federal income taxes are due as follows:
Sole proprietors and single-member LLC's that prepare their taxes on Schedule C have to file by April 15, 2019.
Partnerships and S corporations are due to file their tax return by March 15, 2019.
Corporations have to file their tax return by April 17, 2019.
Related: 2019 tax calendar for small business owners
9. Reconcile your bank accounts
Lastly, start reconciling your bank accounts now. Go through your bank statements and compare them with your records. Match appropriate transactions and make sure everything is consistent so you can avoid errors and avoid filing at the last minute.
Final thoughts on 2018 tax changes
Tax season can be a stressful time for many small business owners, especially when a significant tax reform comes about. But, with a little preparation and the tips laid out in this article, you'll be able to prepare your tax return for filing well before the last-minute deadline.
The above content should not be construed as legal or tax advice. Always consult an attorney or tax professional regarding your specific legal or tax situation.