How to start a loan business
Thousands of commercial loan businesses have been started across the United States over the past 10 years. In 2016, private lenders loaned nearly $2 billion, according to the Commercial Finance Association. It's much easier than you might think to start a loan business, but there are several things you should consider as you think through the process. This article is designed to give you tips on how to start a loan business.
How to start a loan business in 5 steps
Starting a loan business is easier than you might think. There are, however, a few decisions to be made. The following steps touch on the biggest ones.
First decision: Consumer or commercial?

Choose your return on investment.

Generalist vs. niche lending.

Fund your loan business.

Get the appropriate technology.
Now let's walk through each step.
1. First decision: Consumer or commercial?
There are many legal differences between a consumer loan business and commercial (B2B) lender. Consumer loan businesses are highly regulated by a host of federal agencies watching to make sure consumers are not taken advantage of. Additionally, each state has one or more separate licensing agencies that further regulates the consumer loan businesses in their state. For example, usury (the maximum amount of interest that can be legally charged) varies dramatically from state to state and depends on the type of consumer loan.
This article will focus on starting a loan service that lends money to other businesses.
Commercial loan companies that lend money to businesses don't face many regulatory issues. This is because under federal and state laws, business owners are thought capable of avoiding predatory lending and other practices considered unfair under consumer loan laws.
2. Choose your return on investment
The second thing I tell anyone who asks me how to start a loan business is to decide what kind of return you're looking for. Loan companies that make business loans can enjoy a significant return on investment (ROI). The big factor in determining your return on investment is whether you are going to loan long-term money or short-term money.
Invoice factoring companies and merchant cash advance companies can enjoy a 30-percent or greater return because they are repaid very quickly.
Whether you use your personal funds, investor funds, or use a wholesale lender, your financial yield can be quite good by loaning short-term money to businesses.
Industry associations like the International Factoring Association (IFA) have many resources that can help you get started if you decide to start an invoice factoring business. Members include expert lawyers and wholesale lenders who know how to help you start and become profitable quickly, while mitigating your financial and legal risks.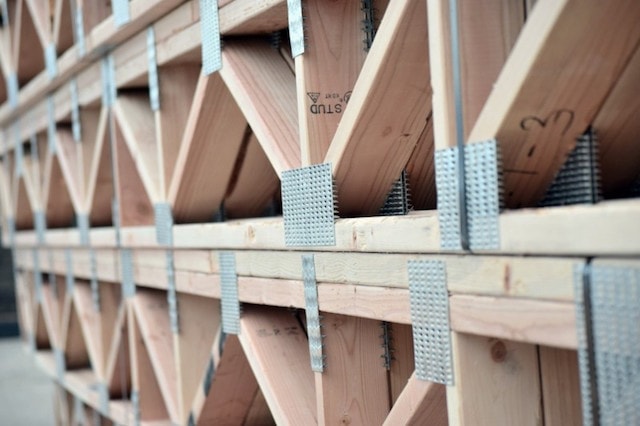 Merchant cash advance lenders are business loan companies that loan money to many types of businesses and are repaid via a daily, weekly or monthly automatic withdrawal from the borrower's business banking account. Most merchant cash advance companies limit their loans to 12 or 15 months, while invoice factoring companies get paid as soon as your customer pays.
Equipment finance companies typically have a lower return on investment, but it is often still in the 20- to 25-percent range.
3. Generalist vs. niche lending
Risk tolerance and industry expertise allows business loan companies to either be generalists that spread their risk across many types of businesses, or niche lenders that focus on a specific industry. The most common industries where niche lenders are found are in:
Financing staffing companies
Transportation companies
Oil field service companies
Staffing and transportation are also two of the most competitive industries to work in. This means the borrower often is paying a low rate for use of your money.
On the other end of the spectrum are construction businesses. There is much more risk in construction company financing, so there are fewer competitors, but the companies that finance construction companies can realize a much higher return on investment. One more highly specialized niche is medical third-party insurance funding. Companies that loan money against insurance receivables must be very good at their estimates of repayment. Consequently they command a higher return on investment.
Among merchant cash advance lenders, niches can include:
Restaurants
Convenience stores
Hospitality-related companies
Lenders who loan in these niches often review three to four months of credit card receipts and base their loan as a percentage of the average daily credit card deposit.
There are a few franchise lenders in the U.S. that help individuals get started in the commercial loan business.
In addition to providing training and assistance with underwriting loans, they often serve as a wholesale lender to an individual franchisee. The largest franchise lender in the U.S. is Liquid Capital. Liquid Capital helps their franchisees make invoice factoring loans, purchase order loans and merchant cash advance loans. Because Liquid Capital (and similar companies) provide so much assistance, you share your profits with them and your return on investment is lower. Of course, there's also a lower overall financial and legal risk to you.
4. Fund your loan business
When starting a loan business, the phrase, "it takes money to make money" is important. Be prepared to inject some equity into the company, either personal cash or cash from investors. With the kind of high profits commercial loan companies make, organic growth can happen fast.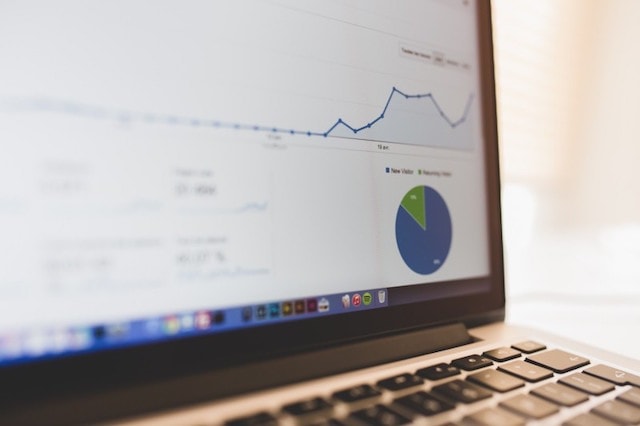 The good news is, you can start small and grow.
Once you've proven you can safely operate a commercial loan company, you will have access to wholesale lenders. These are typically large banks or larger lenders that are willing to loan you money at a discounted rate so you can re-loan the money out at a much higher return. The more experience you have and the safer a wholesale lender believes your portfolio is, the less your wholesale lender will charge you.
5. Get the appropriate technology
The internet, inexpensive website builders and other technology has made it much easier to operate a commercial loan company. It's important to have a fast, secure, and customer-friendly (i.e. mobile-friendly) website. Reputable companies like GoDaddy provide all you need, from websites to data security. GoDaddy is a one-shop stop for several things you will need:
Domain name
To have a website, you'll need a domain name and GoDaddy can provide that for you quickly, easily and inexpensively. If you can't find what you want in .com, you can opt for a more descriptive extension like .loans.
Website
You can build your own website using GoDaddy's GoCentral website builder (fast, reliable hosting is included) or let their experts build one for you. GoDaddy also supports WordPress, another popular website builder.
SSL certificate
Third, you need an SSL certificate to encrypt transmissions between your website and your prospect/customer. Savvy clients won't submit personal information to any website that doesn't display the https in their browser bar. GoDaddy SSLs feature the strongest encryption available. Look here for details on adding an SSL to a WordPress website.
Website security
Because you'll likely be accepting and storing very private information dealing with finances, you might find yourself a target of hackers. Avoid the cost and embarrassment of a data theft with a robust website security product. GoDaddy Website Security, powered by Sucuri includes a web application firewall (WAF) for a strong defense against malware and other security threats.
Lending software
Lastly, you can use a third-party backend software that links your lending system to your website. There are many software systems available to do this.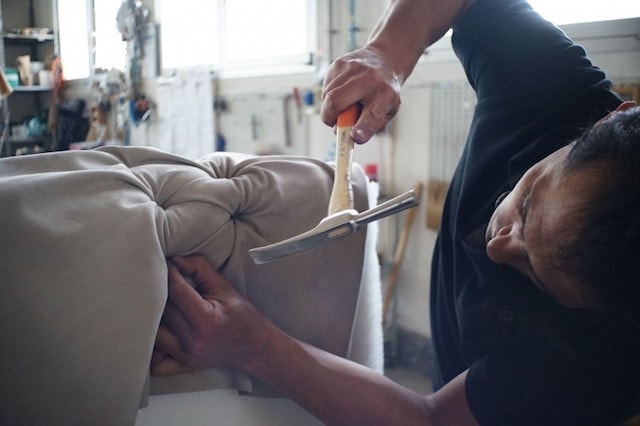 How to start a loan business demystified
This post might not have answered all of your questions around how to start a loan business but I hope it's given you a solid understanding of the necessary steps. Because of the internet and all the technology that's sprung up around it, starting a loan business is easier than ever. A well-designed business website will keep a stream of good prospects calling you, filling out requests for information and using your website as a portal to manage their outstanding loans.
The above content should not be construed as legal or tax advice. Always consult an attorney or tax professional regarding your specific legal or tax situation.
Image by: Visual Hunt