How to start a poetry blog to find new readers
If you're reading this, it means you're no Emily Dickinson keeping your poems locked away. You WANT an audience to hear your "barbaric yawp over the roofs of the world." The easiest way to do this, of course, is online. So allow me to explain how to start a poetry blog.
Whether you'd like to share your own work, discuss your favorite poets, or sell a few chapbooks, a blog will let you do it all.
Plus, blogging doesn't have to be difficult. You don't need any programming or coding skills — no special software. Nothing, besides a computer, internet access, your tapping fingers and the smithy in your soul.
Really, a blog is the perfect sandbox for experimenting with new meters, forms — even multi-media works. Read on for everything you need to know about how to start a poetry blog.
Not sure how this really works? Read about poet Shanna Compton's personal blogging journey.
Start a poetry blog in 6 steps
Let's face it, unless you draw attention to your poems, few will read them. Why not use the web to put your work in front of a potentially huge global audience? These steps can help.
Name your blog.

Choose a blog builder.

Pick a web host.

Design your blog.

Write your first post.

Promote your posts.
If the thought of blogging seems like a sea change, it is — so many words! But don't worry. This list will help even the most taciturn of poets blog successfully.
1. Name your blog
Being a person who understands the power of just the right word, this might take you some time. After all, whatever domain name you ultimately choose for your blog will serve as its web address — just as StephenDunnPoet.com leads the way to the divine Stephen Dunn's website.
Of course, you could just go for YourName.com, but you don't have to. Remember these three simple tips for choosing your domain name:
Keep it short
Make it memorable and easy to type (alliteration could be fun; maybe assonance?)
Avoid numbers, hyphens and other special characters
For more tips on choosing a name you'll love sharing with readers, family and friends, read this great post.
Next, make sure your new name isn't already in use. Domain names are like fingerprints — each is unique and assigned to only one person. To see if the domain name you want is free for use with your blog, head over to your favorite domain registrar.
Why not give it a try now?
2. Choose a blog builder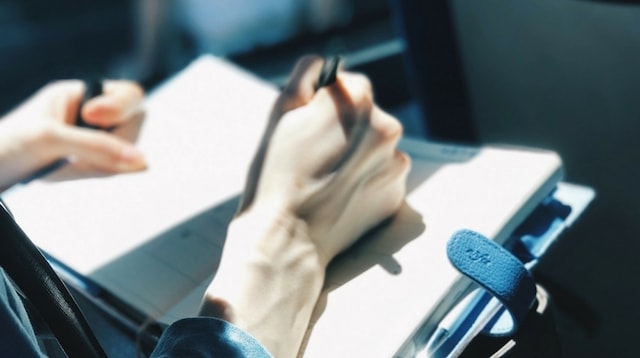 You've got many options for building your poetry blog, including TypePad, Blogger and Tumblr. However, when you compare them to WordPress, they just aren't as customizable. There is some upkeep with WordPress, and if you're not interested in regular maintenance tasks like updates and security patches, have a look at Managed WordPress from GoDaddy. This gives you all the benefits of WordPress without the maintenance.
3. Pick a web host
Hosting is a service that makes your blog visible on the web — without it, no one but you would ever see your posts.
Whatever hosting company you choose to go with should have a tutorial for connecting your domain to your blog. (This step is done for you with GoDaddy Managed WordPress.) It should be a fast and easy process. If not, consider that a red flag and maybe go with another provider.
4. Design your blog
Now that you know the basics of how to start a poetry blog, it's time for the fun — deciding how's it going to look and read.
Choose your WordPress theme
A theme is the look you give your site, the skin. The idea is to choose one you like the general look of, then swap out the photos and text for your own.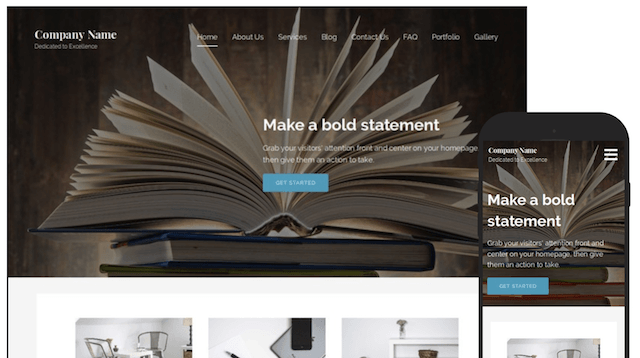 There are hundreds of templates to choose from, designed for everything from photography portfolios to cooking blogs. This helpful how-to lists the things to consider when choosing a theme.
Add personality with plugins
Plugins are kind of like upgrades or add-ons for your blog. You can add security, contact forms, social media links, options for selling your work and so much more. Use this guide for help  getting set up with the right plugins.
5. Writing your first post
The first thing you write doesn't need to be Paradise Lost. A simple announcement is all it takes. A few pointers:
Be yourself — write in the tone of voice that comes most naturally to you.
Set the scene for your readers, describing why you're starting the blog and what you hope to accomplish. Talk about the themes your poetry covers or who your influences are.
Answer this question: Why does the world need YOUR poetry blog? Share the experiences that make your viewpoint valuable.
Start with powerful headlines, but make sure they reflect the actual content of your posts.
Use eye-catching images, as they increase readership. Find free ones at Unsplash, StockSnap.io, Pixabay and Freepik. Don't forget to credit your sources.
The importance of keywords
Maybe you prefer to let your poems speak for themselves without giving any commentary – but remember: if search engines don't find your posts, no humans will either. Your posts need keywords to help your audience find you. Here are some things to keep in mind:
Do your research. Use Google's Keyword Planner tool to find a keyword or phrase for each post — pick one that relates directly to the post topic and that has a healthy amount of traffic (1k/month or higher), but low competition.
Mix it up. Choose a different keyword or key phrase for each post, adding it to the title, one subhead and then throughout the post if possible.
Use meta tags. Add meta tags for each post using a plugin like WordPress SEO by Yoast.
Poetry-specific keyword tips
Search engines like Google scan the contents of a blog in the hopes of correctly matching it to a search query, such as "haiku poems" or "narrative poetry." This is great — except those particular words probably won't appear in the body of your poems (hence Google won't "see" them). Here's what to do:
Introduce your poems. Write a short intro paragraph for your poems. Check outCzeslaw Milosz's A Book of Luminous Things: An International Anthology of Poetry for inspiration. He writes great intros that don't over explain or take away from the poems. Add your keywords here.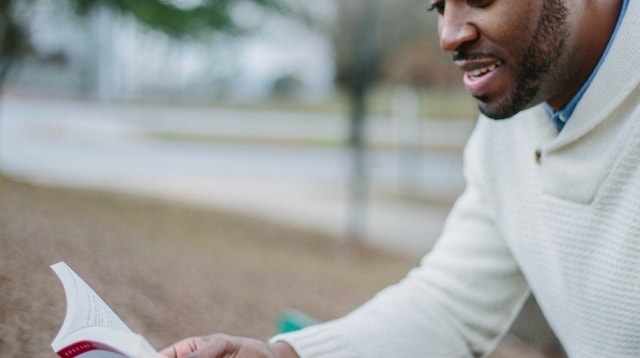 Provide style notes. If you're experimenting with a new form, maybe explain the style first. For example, if you write a ghazal or a villanelle, make sure you explain what it entails so the reader knows what to expect.
Borrow from others. The Poetry Foundation's poem database is organized by topic, form, school/period and the poet's region. Have a look at the keywords they use to see if you'd like to take a few and apply them to your poems.
Editor's note: Read more about adding keywords and search engine optimization (SEO) for bloggers.
Now go ahead and publish it! Once your first post goes live, you're officially a poet (and now the world will know it).
6. Promote your posts
Make sure to spread the word about that first post and every one that follows. There are a number of ways to do this:
Share a link to it on your favorite social media networks
Add an email signup form to your blog and email subscribers every time you publish something new.
Add a share button to your blog to encourage readers to share your work with others.
Invite other poets to write guest posts for you, which they then link to from their own blogs.
Don't stop promoting if you want your poetry to be recognized. Putting up a link to your poem once and calling it a day isn't enough. Engage with your followers, reshare your words (within reason) and keep at it. Then, start this whole process over again, writing new poems and sharing new content to get your blog noticed.
Ideas for blog topics
Writing poetry can be hard work. But if you only post on your blog once in a blue moon, you're never going to attract a following. Try these topics to keep your posts interesting and to make sure you always have something to write about:
Choose a monthly theme and write poems around it.
Use writing prompts like the ones at Poets and Writers to inspire you.
Get involved in National Poetry Month, using it as the anchor for your writing year.
Try going on a ginko (a haiku walk) to your local arboretum, lake, supermarket, construction site — or even an abandoned asylum. Report back on what you've experienced and share some poetry.
Write responses to great works of art or other poets you're reading.
Write reviews of your favorite books of poetry.
You can hold yourself to a regular cadence by creating an editorial calendar so you know what's in the pipeline for the coming weeks.
Look for inspiration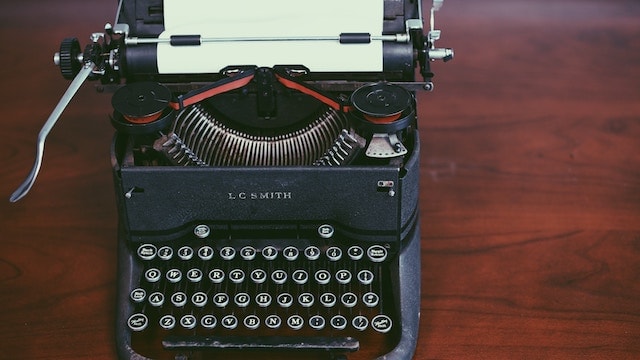 Now that you've got the basics for how to start a poetry blog, it's time to check out the competition. See what these popular poetry blogs get right, using your favorites in your new blog:
I hope these tips have given you a good idea of how to start a poetry blog that gets read. Now, get out there and break a leg!
Image by: Leo Sammarco on Unsplash