Innovative ideas for brick-and-mortar stores this Christmas
To paraphrase Mark Twain, the death of retail has been grossly exaggerated. In fact, the 2017 holiday spending season surpassed industry expectations in brick-and-mortar stores.
The Harvard Business Review points out that the issue isn't that brick-and-mortar stores are going extinct — they're simply being forced to evolve with the changes brought upon us by technology disruption. While some retailers, such as Toys "R" Us, failed to make the cut, others will thrive by thinking outside traditional brick-and-mortar stores strategies to recreate themselves.
With the holiday season breathing down our turtlenecks, retailers will need to think fast to ensure they continue to capture their share of the profits.
Here are some trends that might affect retail this holiday season, along with some of the most innovative ideas to spice up the consumer shopping experience.
Related: 10 things you can do now to prep for the upcoming holidays
Play to the retail experience
"Online retailers moving into brick-and-mortar stores, and vice versa, is just more proof that retail is indeed not dying. Smart retailers know online and offline shopping both have a purpose. While consumers enjoy the convenience and speed of online shopping, they aren't giving up in-person experiences altogether. By having a presence in both spaces, it's a win-win."
~ Randall Retail Group
While some retailer CEOs might consider their brick-and-mortar stores a liability, in fact, these locations give consumers something they can't get from eCommerce competitors. The physical experience of shopping may make some people shudder, but it can be an interesting personalized experiential treat — especially during the holidays.
How do we know the in-store experience can compete with the convenience of eCommerce? The stats tell a different story from the "dead and dying" sensationalistic headlines: 91 percent of retail sales last year still happened in brick-and-mortar stores.
Related: 5 tips for adding an eCommerce shop to your brick-and-mortar business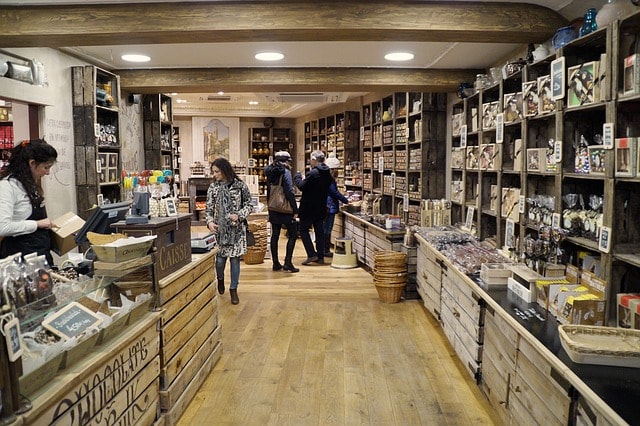 Amazon, at least, is paying attention. Consider the lesson inherent in Amazon's purchase of Whole Foods. When an eCommerce behemoth circles their wagons around a major brick-and-mortar retailer, it's proof you shouldn't count out the storefront concept.
VendHQ says that the experiential side of retail is something brick-and-mortar stores should definitely exploit this season: "For one, modern consumers are placing a lot more value on experiences over physical items or commodities. And so, when shoppers purchase tangible products (beyond things like groceries), they want those items to either tell a story, fit into their lifestyle, be completely unique, or all of the above."
While consumers will probably still do a lot their "chore shopping" online, brick-and-mortar stores can continue to carve out a niche for a consumer shopping experience. Here are some examples:
Related: Augmented reality in business — 3 ideas worth considering and Technologies to take your retail business from good to great
What this means is that retail shoppers will still be turning to Alexa to pick up their next batch of toilet paper. But during the holiday season, on-site retailers can play into the spirit of the holidays by creating new interactions with consumers to capitalize on the technology that they love.
Omnichannel is the new black
Traditional retailers are moving toward the omnichannel experience to fulfill orders and drive traffic to their store locations while improving their competitive edge against eCommerce-only stores.
Omnichannel puts the consumer in the driver's seat by letting them pick how their orders are fulfilled.
Business Insider says omnichannel offers some benefits to retailers including:
Offering added convenience to the consumer in the form of delivery options.
Potentially saving the retailer and the consumer in shipping costs by leveraging an existing network of store locations.
Maximizing the usage of the storefront by converting it into a fulfillment center model.
This model certainly is a work in progress but it does illustrate some creativity on the part of retailers seeking to create new service lines.
Related: How to use omnichannel marketing to grow your small business
The 2018 holiday season and brick-and-mortar stores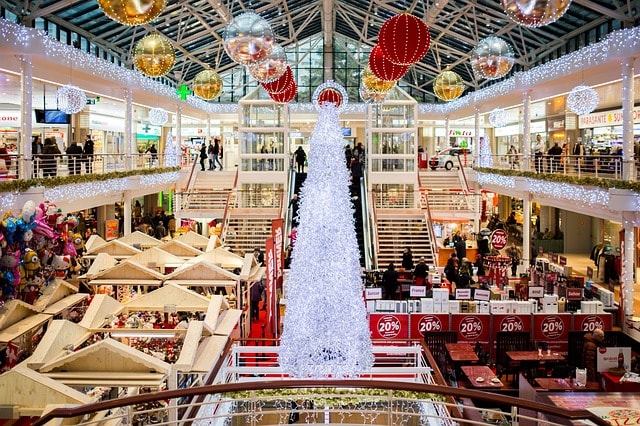 It doesn't take a crystal ball to predict that retail shopping should go pretty well this year. Given that the 2017 holiday shopping was the best revenue earner in years and consumer confidence is reported as being at its highest level since 2000, it's a safe bet to say that storefront retailers are going to primarily do well. Pundits like emarketer suggest while brick-and-mortar sales won't blow up like last year, we can expect conservative ROI in the form of foot traffic and sales closed.
With that said, foot traffic in brick-and-mortar stores has been declining for the last few years. Business Insider reports that more than 8,600 retail stores are at risk of closing in the next couple of years.
Yet stores like Apple are always packed. Why? There's the innovative Genius Bar, for one thing. Harvard Business Review says Apple stores weren't created just to drive sales:
"They're designed to do everything that can't be done online, such as build relationships, offer service, solve problems, and upsell."
That's exactly the point.
The Apple stores are designed to support the online experience and not the other way around. Traditional brick-and-mortar stores are suffering from the chicken-or-the-egg syndrome. Because they came first (at a considerable cost), retailers think that these stores should remain the center of the universe. But the big change today is that digital technology has evolved online shopping to the top of the heap.
When retailers start to think about the storefront as the satellite and their eCommerce and digital efforts as having the primary planetary gravitational pull, this could change their approach in a way that capitalizes on current trends.
Instead of digging a grave for the storefront retailer, reinvent the service as a distinct complement to online shopping. Offer personalized human-centric services that make the retail experience an event onto itself.
Related: 7 tips to increase holiday sales for your retail business
Image by: Johannes Hofmann on Unsplash