Ring in the new year with new social content — Plan ahead with GoDaddy Studio
Fun fact, January is named after Janus, the Roman god of gates and doors, which symbolizes endings, beginnings, and transitions. Which doors will you close next year? And which ones will you knock on and open, as we begin afresh?
We've all learned a great deal about ourselves and the world over these last couple of years, so now is the time to take these insights and apply them to the 365 days that await us — all shiny and new.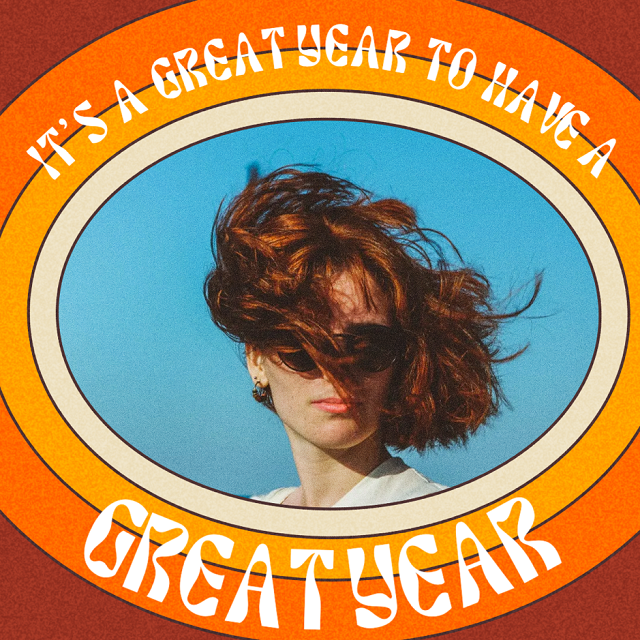 It's not only aspects of your personal life that you should plan for, it's important to do this for your brand too, so you can grow your business in leaps and bounds. To help you plan ahead, here are the main seasonal events and trends that take place during the upcoming month.
New Year preparations
January means a new year, a new me, a fresh start.
We've all had pandemic fatigue but luckily the start of another year gives us a chance to change our mindsets. For this reason, it's a great time to convey messages of renewal and refreshment to your audience through your various branding elements and marketing campaigns.
It's also a good opportunity to update your brand, as well as your strategy and your offerings too. This theme of "starting anew" could even be an opportunity to bring an optimistic slant to a very long two pandemic years (so far).
In practical terms for your brand, this can mean a refresh to your look and feel, a new direction with new products or services, or even new year specials and discounts for your customers, whether you're in retail, fashion, décor, health and wellness or food.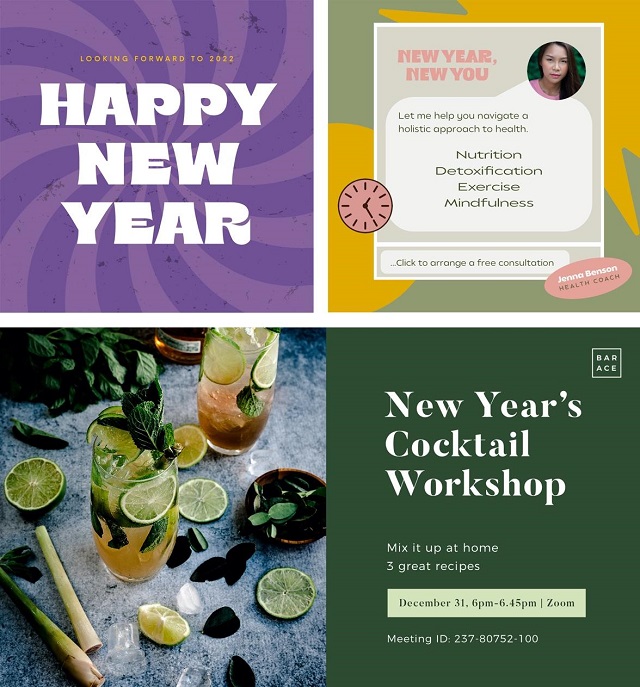 New Year's Day
A global holiday in most parts of the world, New Year's Day on January 1 could be the time to tell your customers about your specials and discounts, as well as engage with them around the theme of new year's resolutions. Especially if your business is in the personal wellness, health and sport and fitness space, it's a great opportunity to get your audience motivated to carry out their health goals.
How about offering tempting new customer discounts if you're a yoga studio or a free introductory session if you're a health coach? Don't forget inspirational quotes, too — anything that makes it easier for people to set themselves up to achieve their new goals is a good idea right now.
Tu B'Shevat (Tu Bishvat)
The Jewish holiday Tu Bishvat, also called Rosh HaShana La'lIanot, means "New Year of the Trees," and in 2022 it falls on January 17.
These days, it's celebrated in Israel and elsewhere around the world as an ecological awareness day, where trees are planted in celebration. If you're a Jewish business or have a strong Jewish audience, you could play on this by changing your communication to have a green/tree theme, or creating a campaign centered around growth or nature. This is especially relevant if your business bridges the industries of ecology or gardening.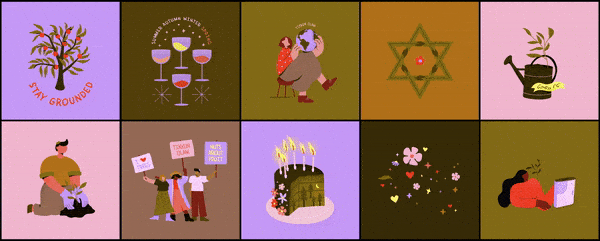 Australia Day
G'day, mate! Australia's Independence Day is celebrated each year on January 26, making the 1788 landing of the First Fleet at Sydney Cove and the raising of the Union Flag by Arthur Phillip in New South Wales. It's typically marked by community and family events, along with reflections on Australian history or community awards.
In general, this day is an opportunity to connect with your customers located in Australia, or to acknowledge the day if you have a brand with a strong Australian identity.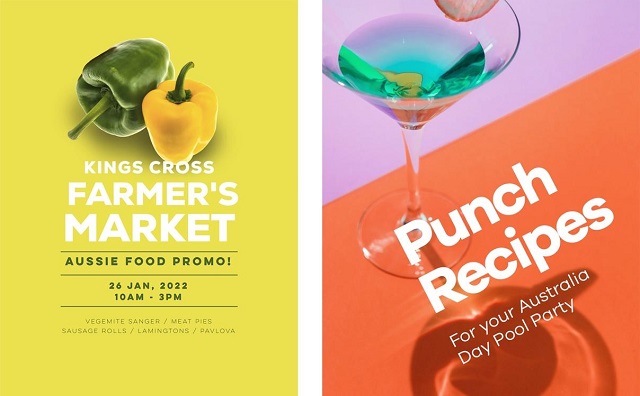 College football championships
January is the end of college football season in the United States, culminating in the big NCAA college football national championship taking place on January 10 in 2022.
If you own a sports bar, café, restaurant or are in any way involved with sports, connect with your audience to celebrate the big game, whether it's by communicating the teams you're supporting, or hosting watch parties or other related events.
This is an ideal time for sports bars cafes and restaurants, as well as retailers selling sporting goods to get involved.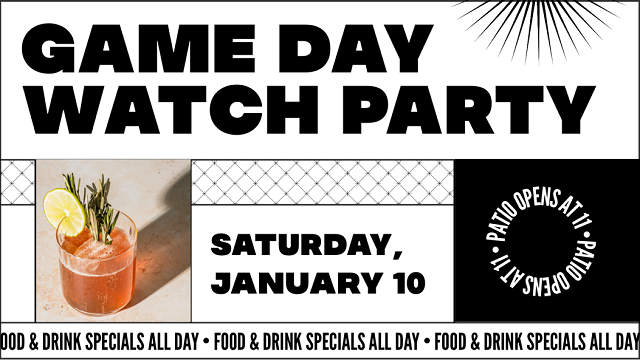 MLK Day
The third Monday of each year (the January 17 this coming year) is Martin Luther King, Jr. Day, taking place a few days after his birth on January 15. The day honors King, the champion of nonviolent activism in the civil rights movement in the United States that protested racial discrimination in federal and state law of the 1960s, before his assassination in 1968.
The holiday is a poignant opportunity to create awareness and educate your audience about issues related to race – those in the political or charitable spaces may find this day particularly relevant to mark, but this is also an important day to all businesses, everywhere.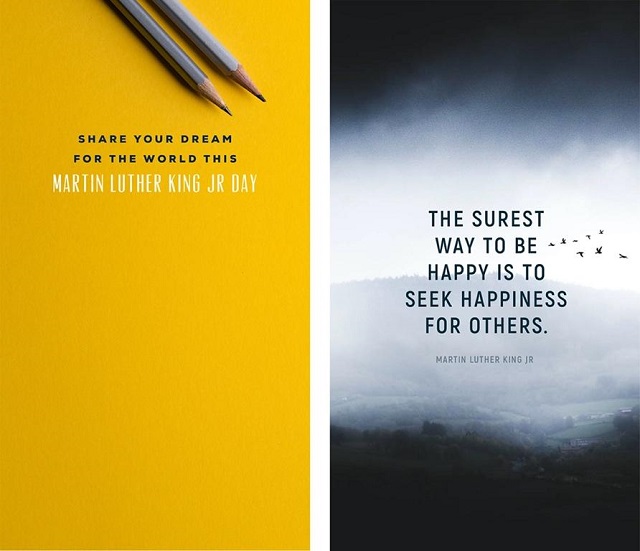 International Creativity Month
January is International Creativity Month, founded by motivational speaker, author and teacher Randall Munson. Going beyond the idea of a new year's resolution on January 1, International Creativity Month provides a more powerful, enduring opportunity for positive change.
If you're in any kind of creative space — arts and design, crafts, décor or fashion — you can focus on this idea of the power of creativity and innovation, and bring your audience in to celebrate it.
How about a creative competition where you get your audience to invent or design something? Or, what about promoting local artists and their work? Even if you're in a "non-creative" business, you can still apply the idea. Bars can showcase local mixologists demonstrating the art of the cocktail, for example, or educators could provide their top tips on establishing creative work habits.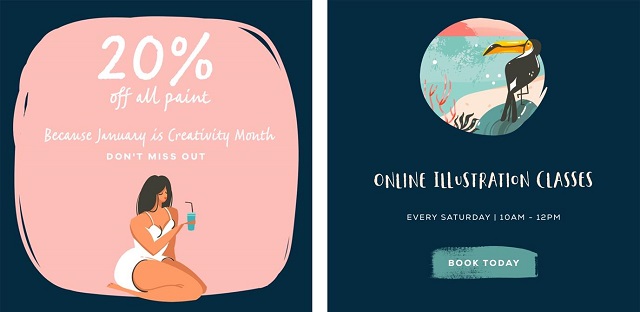 International Mind-Body Wellness Day
As the 21st century progresses, we're becoming more aware of the mind-body connection, and it's sprung a whole industry and range of businesses that integrate this idea. If you're in the holistic wellness space, January 3 is International Mind-Body Wellness Day, and it's a perfect time to celebrate the connection between a healthy body and a healthy mind.
If your business touches on any aspect of health — whether it's food and drink, wellness or personal fitness, for example — you can participate. Giveaways, education, top tips, think about what this concept means to your brand, and try communicating this to your community.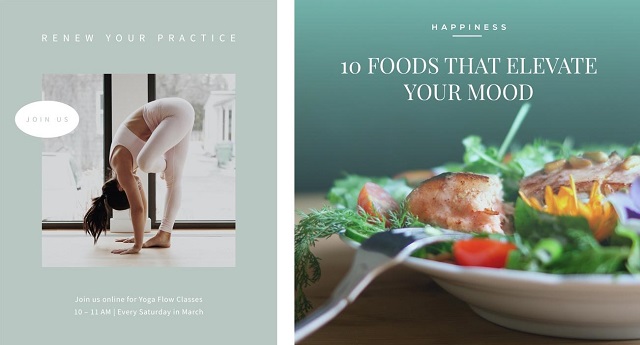 National Spaghetti Day
Possibly a close second behind pizza, spaghetti is one of Italy's greatest global exports — so it's more than worthy of a whole day to celebrate it.
If you're in the food and drink space, if you're a restaurant or even a food blogger, get behind the cause with National Spaghetti Day on January 4. Offer specials on spaghetti dishes, new recipes — the only limit is your imagination (and your capacity for pasta).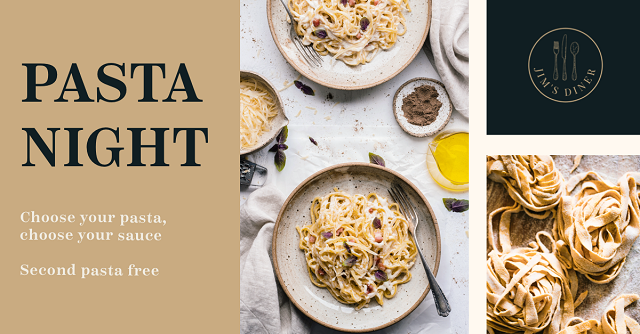 Opposite Day
January 25 is Opposite Day which is an entire day dedicated to celebrating the old switcheroo.
The day is celebrated by saying exactly the opposite of what you mean, and as a brand you could expand on this concept and really have some fun with it.
This could be applied to almost any business who has a sense of humor and a love of wordplay, whether you're in the beauty, retail, fashion, food and drink or blogging spaces.
This is also the kind of thing that kids just love, so if you're a children's brand, then definitely don't get involved! (see what we did there?).
Spend the day exploring opposites — from opposite flavors to opposite emotions, or even opposite sounds.
National Cheese Lovers Day
"You can't make everyone happy. You're not cheese." ~Anonymous
Yes, cheese is a much-loved food around the world — in the United States alone, one third of all milk produced goes into cheese production. January 20 is National Cheese Lover's Day, a really delicious excuse to get a little cheesy.
Again, like national Spaghetti Day, if you're in the food space, then it's worth getting involved here. How about specials on cheese dishes or any artisanal cheeses you sell, a roundup of your favorite cheese-based recipes, or even a tutorial on how to make your own?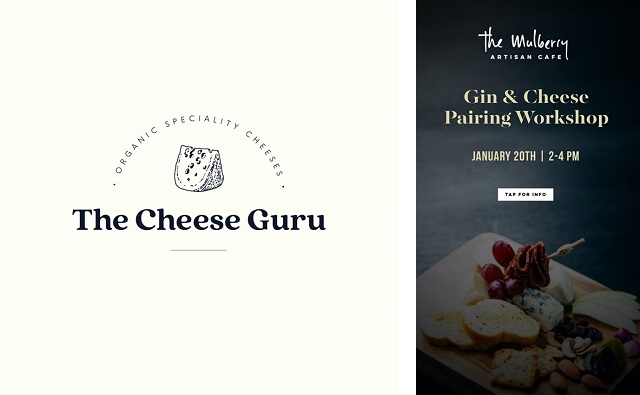 Make Your Dream Come True Day
Truly one to get the positive vibes going (which we could all do with after another tough year), January 13 is National "Make Your Dream Come True" Day — and this could apply to any brand campaign under the sun. Whether it's an inspiring message in the education space, a campaign focused on a charitable initiative, or a message related to physical and mental wellness, this is a great opportunity to spread the message about being proactive when it comes to what you want to achieve in life.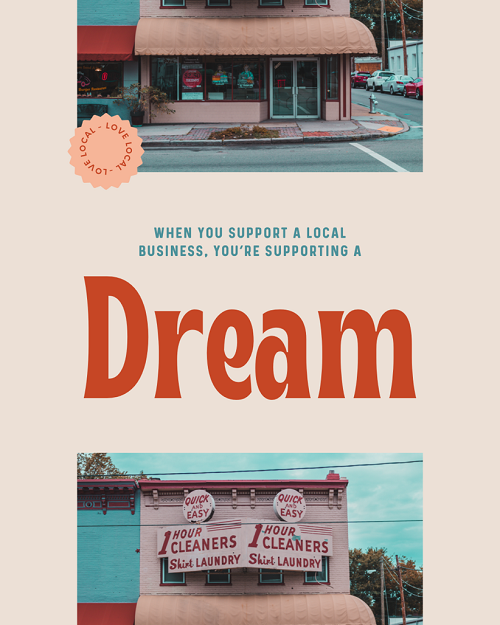 Update your designs and campaigns
If you want a fresh look for the new year, updating your brand is super easy using the wide range of templates we offer. Having your templates ready and accessible in our tool is the best way to keep the process of designing slick and seamless.
When we've made it super simple like this, creating your content as the year kicks off can save you time and hassle – freeing up your energy to focus on your new goals for the year.
Start designing right now — for free — with GoDaddy Studio.