The colorful world of Joseph Craig English Studio
Printmaker Joseph Craig English is best known for colorful serigraphs that feature the nation's capitol — everything from National Mall landmarks to iconic neighborhood joints like Ben's Chili Bowl and Madam's Organ. The full-time artist — who goes by Craig — lives in historic Washington Grove, Md., a small town outside of Washington, DC, and owns Joseph Craig English Studio.
Early in his career, Craig was often told some version of the starving artist narrative — that he'd never be able to make a living doing what he loved. But he didn't listen. In fact, he proved the naysayers wrong.
Turning a side hustle into a career
Craig was always drawn toward art. And as a college student, he listened to his intuition and went all in. "My decision to leave a four-year liberal arts college and go to art school was pivotal in laying the foundation for my career," he says. He went on to graduate from the School of the Arts at Virginia Commonwealth University.
In the early 1970s, Craig was working as an art director for an advertising agency and creating his own art on the side. The agency work was intense and demanded a lot of time and energy. One day, while shopping for art supplies, Craig happened to see a poster for an organization that promoted weekend art shows at local shopping centers.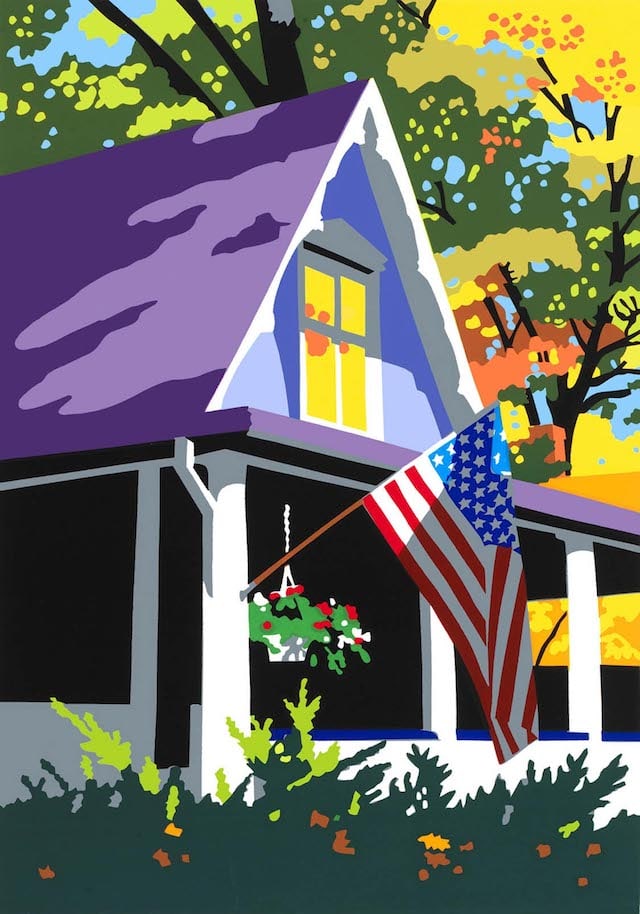 He began showing and selling his artwork on the weekends. As he sold more work, he started to envision making it a full-time business. So he started taking careful notes at the shows he attended.
"I saw how some artists were inept in presenting their work for sale while others were clean, professional and imaginative in their presentations," he recalls. "I incorporated all the best concepts into my display to give my work the best opportunity to be sold, and I never compromised my style in an attempt to sell my work. I talked to every artist I met, asking about their favorite shows, and then built a rigorous show schedule that would give me many opportunities to show and sell my work."
It was a learning process. While building his customer base, Craig tried many different shows. "Of course, some were successful and some not so successful," he says. But those winners and flops helped him find his niche.
Carving out a niche as an artist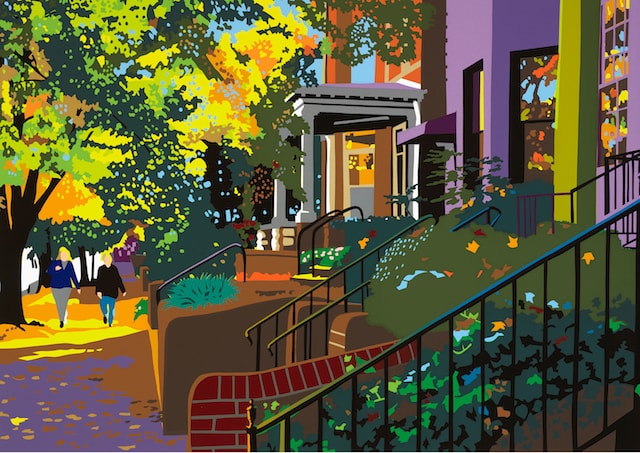 "Since my work has a decidedly local flavor (to the Washington, DC, metro area), I began to see that my DC area shows were the most successful in producing sales," says Craig. So he decided to focus his efforts on his local area and offering a personal art buying experience.
"I love my customers," says Craig. "I am flexible. I am imaginative, and I am always willing to raise the bar to create a better, more exciting product."
"My guiding principle is simple. Produce the highest quality product at the most affordable price and to always treat my customers in the way I would like to be treated." ~ Craig, Joseph Craig English Studio
Over the years, he built a mailing list by collecting contact information for each person who expressed interest in his work. "Sending invitations to shows to my customer base proved to be a highly successful strategy," he says. "As my mailing list swelled, I had to be careful to use my dollars efficiently, but the advent of the internet has made electronic mailing a fantastic solution for me."
Expanding Joseph Craig English Studio with a modern online store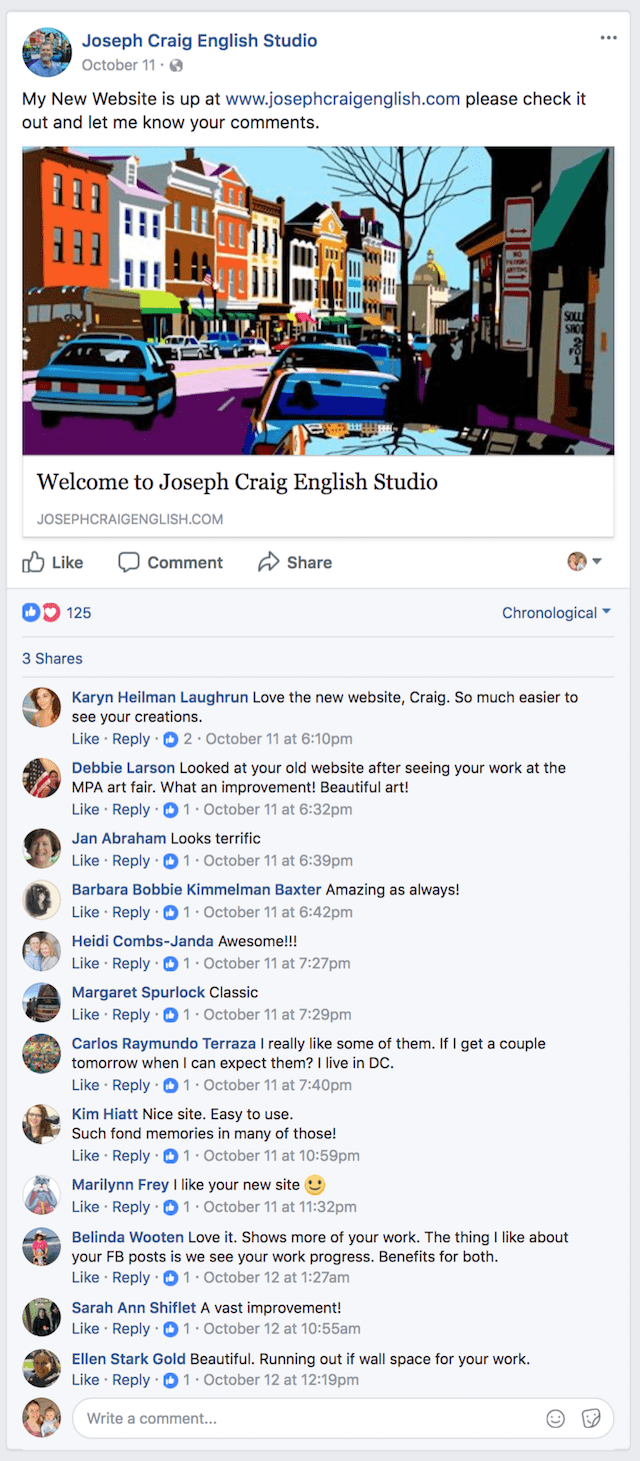 In his decades-long career, Craig has seen many technological changes. And his willingness to learn and adapt has been a benefit to his business. "You are never too old to learn new technology," he says. In fact, Craig credits online tools with keeping him in the studio more and giving him more time to be creative. "This is what I've always wanted as an artist," he says.
"Facebook has been a great and successful tool for me," he notes. "I post all projects I am creating so my customers see my art in progress. My new website, created and posted by GoDaddy, has generated sales since the first day."
Getting his new online store up and running was a long and convoluted road. After a couple frustrating experiences with other website builders, Craig stumbled upon GoDaddy GoCentral Online Store.
"A friend had just mounted his new site on GoDaddy and recommended that I look at the GoCentral templates," he says. "I immediately found a template I liked and began learning how to build my site. With the terrific help of your tech [support], the site came together, better than I had envisioned."
Craig wrote thoughtful blurbs for each piece of art, formatted his photographs carefully and listed his products for sale. His new mobile-friendly website includes an amazing video that showcases his creative process. And his online store makes it easy for customers to buy.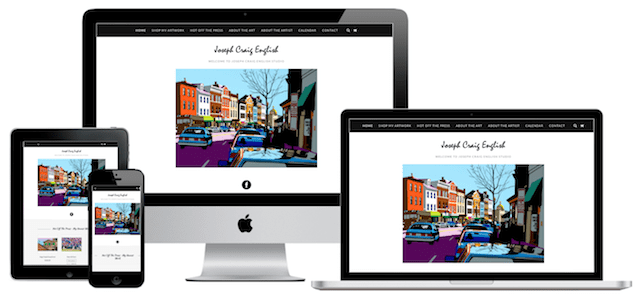 Chugging right along
Craig doesn't plan to stop now. When he's not working, he rides his bicycle 60 miles a week and plays the guitar (not at the same time, he jokes).
"I see myself working until physically unable to continue," he says. "The internet is an amazing tool in that it will allow me to create more artwork while reducing the number of shows (which at this point in my life are physically challenging)."
In Craig's mind, success in life (and business) boils down three things: imagination, integrity and love. And you can see the love he pours into his intricate serigraphs. "I feel as though I am currently producing the best work of my career," he says, "so I am excited about the future."
Try GoDaddy GoCentral for free
Inspired by Craig and his beautiful online store? Try GoDaddy GoCentral Online Store for free. Build a simple site in less than an hour, and add additional features like email marketing when you're ready.
Bonus: GoCentral is entirely mobile-friendly. Build and preview your website anytime, anywhere, on your phone or tablet, and add or change photos as often as you like.