July 2018: What's new in GoCentral
GoDaddy GoCentral Website Builder and Online Store are designed to help you succeed online, whether you sell houses, style hair or run a retail shop. We continue to release new features to increase your marketing power, your productivity and your efficiency. Here are our latest GoCentral releases.
Website Builder
Zillow Reviews
Testimonials are a great way to promote your business. Real Estate agents can now add a Zillow section to their website to automatically pull in their Zillow reviews.
To try it …
From your GoCentral Editor, select the Page (e.g., Home) where you want your Zillow reviews to appear.
Click Add Section (or the plus sign).
Select Zillow Reviews. (You may need to click Select More to see this option.)
Click to add the section to your page. Enter a Title for the Section and your Zillow ID. Select a background image.
Publish your website again to make the changes live.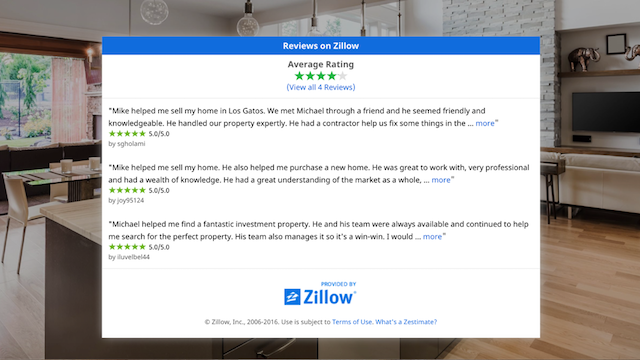 Online Appointments update: Staff notifications
GoCentral users who use Online Appointments can now add phone numbers and email addresses for staff members. When clients book services, GoCentral will send notifications to the appropriate staff members.
To try it …
From your My Site menu, click Appointments.
On the top navigation bar, click Appointments > Manage > Staff.
Click Add.
Enter the staff member's name, phone number and email address.
Click Save.
Publish your website again to make the changes live.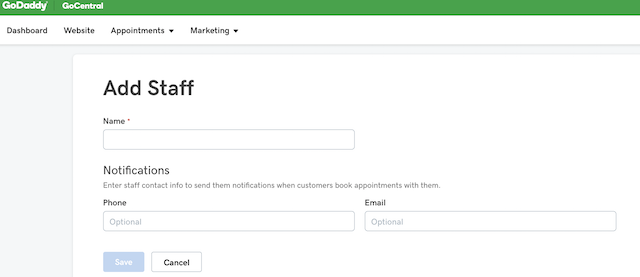 Online Store
Square catalog import and two-way inventory sync
If you sell products in-person and online, you're going to love this — especially if you already use Square. Quickly set up your GoCentral Online Store by importing products, along with prices, quantities and categories, right from your Square account. Once you're up and running, manage your inventory like a pro by syncing your online and offline Square sales.
To give it a try:
From your My Site menu, click Manage Store.
Click Add Product.
Next to Square, click Connect.
Follow instructions to log in or create a Square account.
To import products from your Square account, click Import.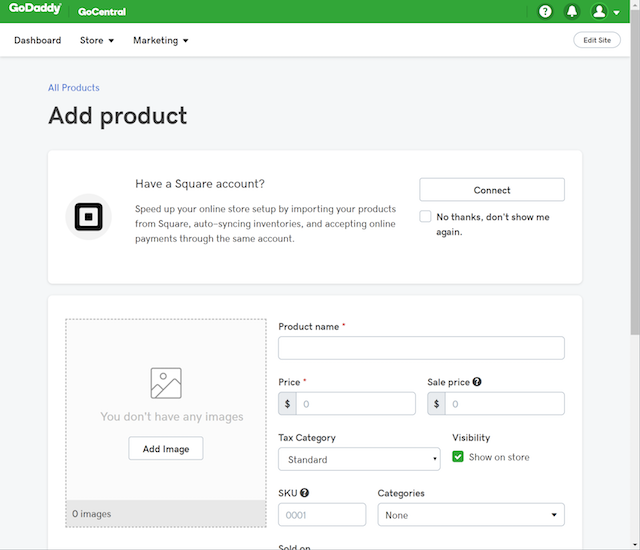 People of GoCentral: Meet Aaron
Many smart people work behind the scenes to make GoCentral better every day. Meet Aaron, a talented engineer who's been with GoDaddy for ten years.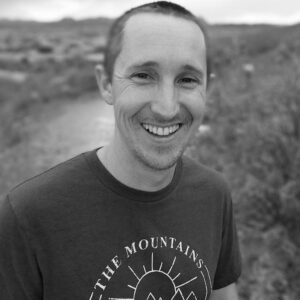 Here are a few fun facts about Aaron:
Is particularly great at: Designing systems that address the needs of our customers. Be it features or discoverability that enable the success of their venture, or obsessing over globally optimized performance.
Hails from: Originally from Eugene, Oregon, but most of my years were spent in Burbank, California.
Dreams about: So many dreams … I'd say my top is to solve some really big problem that will impact a ton of people's lives for the better. I also dream about experiencing more of the world, and the mysteries that lie therein.
Loves GoCentral because: It's the most pragmatic website builder in the world. Designed from the ground up to cater to those who don't have a lot of time to spend designing their website — they're (understandably) too busy running a business!
GoCentral Help Resources
If you have questions, check out these GoCentral resources. And remember — we offer 24/7 phone support. Call us!
Note: If you don't already have a GoCentral account, you can start a free trial today.