July 2019: What's new in GoCentral
The GoDaddy product information in this article is outdated and currently under review for accuracy. For the latest up-to-date product information please visit godaddy.com
While visions of summer are often paired with relaxing on a beach, our GoCentral Website Builder and Online Store teams are still working hard to keep those new features coming. Our "What's new" roundup for July picks the six most interesting new features to highlight this month.
Website Builder
Customizable secondary font choice
Like pairing fine food with the right wine, every header font needs the perfect complementary body font. We've had pre-set pairings, but now you can customize both the primary font and the secondary font.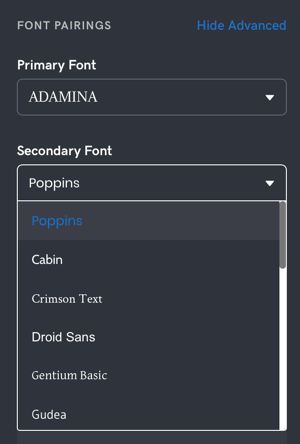 Your turn to try it out!
Note: Changes are automatically saved as you go, so remember what your current fonts are if you want to change them back.
Go to your Website Builder Editor, choose Theme, expand the Fonts section and select the Advanced text to choose pre-set pairings or create your own pairings.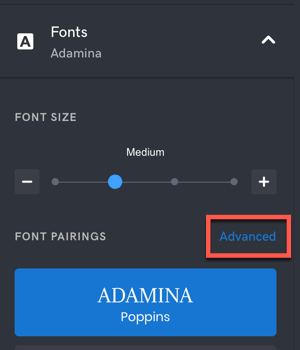 New theme: "Focus"
Our newest theme, Focus, is a very versatile theme that can create a lot of different looks. The ability to place a foreground image over a background image allows you to highlight a product or a large version of your logo.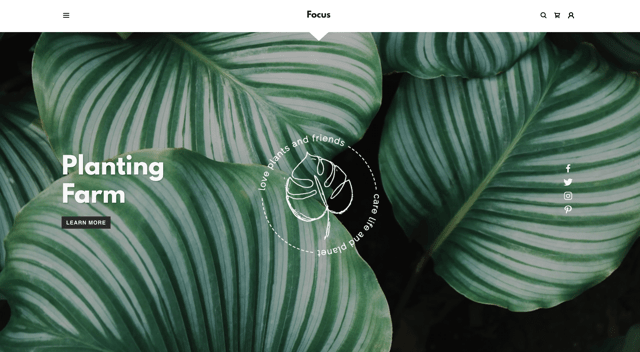 To try Focus, go to your Website Builder Editor and look for Theme in the menu. Click the Browse Themes button and scroll down in the main pane until you find the Focus theme.
Smart filters for marketing campaigns
Connections are now more, well, connected. We've added an Import button for all contact types, including customers and subscribers, and on all tabs. We've also added three basic filters for your connections, as well as Engagement Action Recommendation Cards at the top to help you know what to do next in your journey. With the filters, you can look for contacts who haven't visited you in a while so you can have a chance to re-engage with them and keep connected.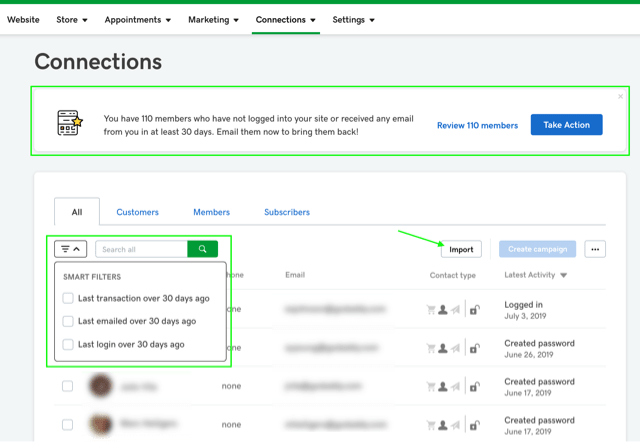 To do …
Inside your GoCentral Website Builder site, click the Connections menu item. Right away, you'll see the recommendation card, and in each tab, you'll see the Import button and the filter drop-down menu button.
Contact form email replies
If you have a Contact Us form on your website, you receive an email each time someone completes your form. With this improvement, it's now easier than ever to reply to those emails.
Where you previously had to click a link to reply, now you can continue the conversation with your website visitor by using the "reply" button, just like any other email. Your new message will be addressed to the email address provided on the form.
Check the email inbox that your Contact Us form is addressed to. New submissions now have text that explains, "Reply to Email to Respond," instead of the old link.
New website section: Introduction
As you're building your website, you can pick and choose from a variety of section types. This month you have a new section type: Introduction. It's great for personal branding and offers three different layout options.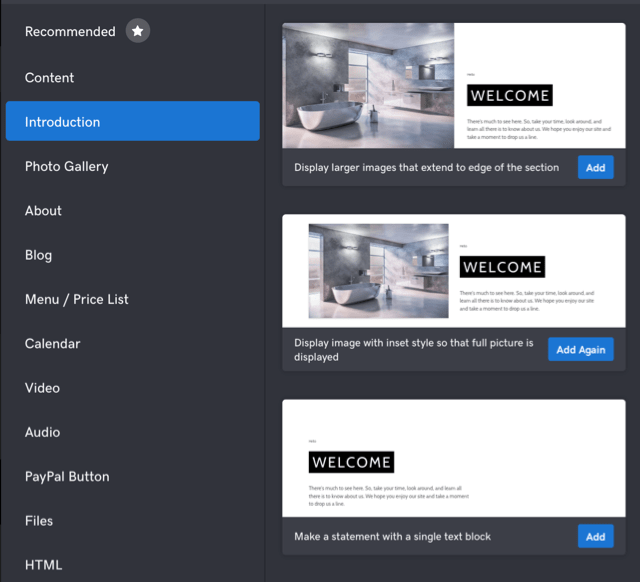 Do you want to try your own Introduction section? Go to your Website Builder Editor, and from any page add a new section. In the menu that appears, find or search for Introduction, choose one of the three layouts, and Add it. What will you put in your Introduction section?
Image links in captions for photo galleries
Speaking of images, we heard you'd like the ability to create linkable text in image descriptions in photo galleries. And now you can. Introducing image links in captions for photo galleries.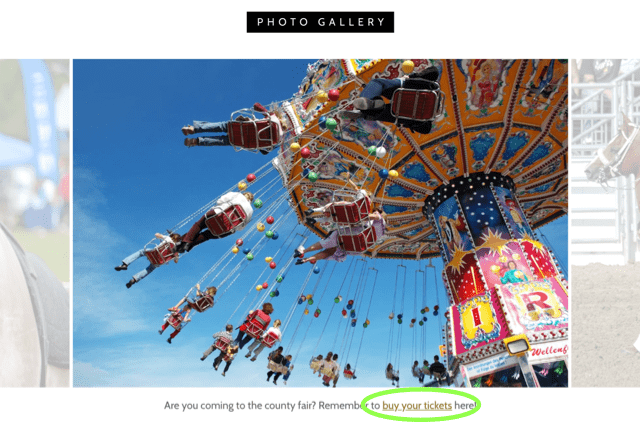 If you already have a photo gallery, go to the page where it's located and click on it. If you don't have a photo gallery, go to your Website Builder Editor, and from any page add a new section and then add a Photo Gallery.
At the bottom of the Photo Gallery Editor are your pictures (Gallery Images).
If you click on a picture, you'll see the ability to change the size of the picture, make it black and white, and add your own caption.
Within the Add Caption area, highlight the word or words to be linked, and click the link icon. Now you can link to anywhere else on your site, or even another URL completely!

GoCentral Website Builder Help Resources
If you have questions, check out these GoCentral Website Builder resources. And remember — we offer 24/7 phone support. Call us!
Note: If you don't already have a Website Builder account, you can start a free trial today.
Need help with social media? The GoDaddy Social team can help with that.
Image by: Anthony Georgis; American Dream Tour in Miami, FL