June 2019: What's new in GoCentral
If you're doing it well, your website is always evolving. You add some recent photos here, update your hours there. You add upcoming events to your calendar or list a new product for sale. You know that it pays to keep things fresh. Well, we feel the same way about your website builder. In June, the GoCentral Website Builder and Online Store teams released the following features.
Website Builder
New theme: "Sideline"
Your Website Builder theme sets the tone of your site. Once you choose a theme, you can make it your own with colors, fonts, images and content. We're proud to introduce our newest theme, Sideline, which features a clean, modern design and left-hand nav: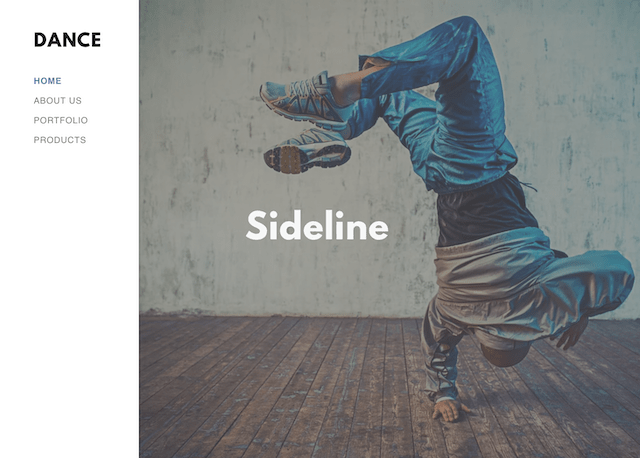 To try Sideline, go to your Website Builder Editor and look for Theme in the menu: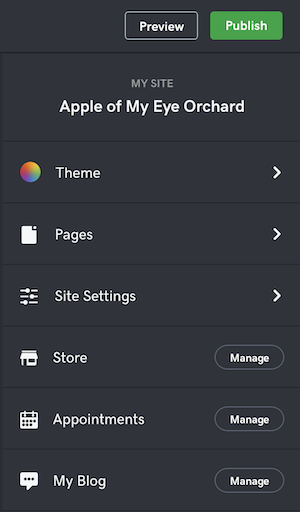 Black-and-white image feature
With this grayscale feature, you can turn a photo, logo or drawing into a classic black-and-white image. Because sometimes, less is more.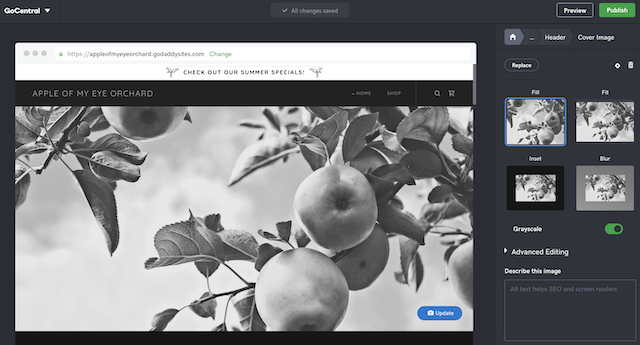 To do: while editing an image on your site, toggle on Grayscale.
Update social photos feature
Website Builder makes it easy to add photos to multiple social networks and review sites. If you've connected your website to Instagram, Yelp, Facebook and/or Google My Business, then you can add an image to any of those platforms from your website Dashboard.


If your site is connected to one or more social networks, you may see this handy prompt on your Website Builder Dashboard.
Instagram integration
One of the best things about Website Builder is how easy it is to manage your entire online presence in one place. With our new Instagram integration, you can monitor your Instagram business account right from your GoCentral Dashboard.
Here's how:
From your GoCentral Dashboard, click on the "Manage your Instagram Business Account" card. (Instagram is also available in the top navigation bar under Social & Listings.)
Login with your Facebook account.
Select an Instagram account to connect.
Remember to visit your GoCentral Dashboard to see how your Instagram posts are performing and see how much Instagram traffic lands on your site.
GoCentral Website Builder Help Resources
If you have questions, check out these GoCentral resources. And remember — we offer 24/7 phone support. Call us!
Note: If you don't already have a Website Builder account, you can start a free trial today.
Need help with social media? The GoDaddy Social team can help with that.
Image by: Anthony Georgis; featuring GoDaddy customer Cubs the Poet