Kairos Italy Theater brings a taste of the Italian stage to the Big Apple
If you're seeking a smorgasbord of cultural stimulation, New York City is the place to go — except, as Laura Caparrotti discovered when moved to the Big Apple from Italy in 1996, authentic Italian theater. So she set out to change that.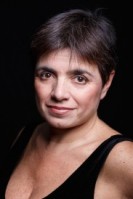 "I started to do Italian theater because there was a real need," says Laura, 48, president and founding artistic director of Kairos Italy Theater, the main Italian theater company in NY. The company is in residence at Casa Italiana Zerilli-Marimo' at NYU and performs everywhere in the city and in the nation.
"No one was doing contemporary Italian theater. Some were creating original Italian theater in New York; others were more focused on folkloristic events, such music and dance. I did Italian theater, written by Italian authors, most of them very famous in my country and completely unknown here."
Laura leveraged her degree in theater and her more than 10 years' experience as an actor and assistant director in Italy to launch her new business. After a few years of producing shows, she earned as reputation as one of the faces of Italian theater in New York. That credibility bolstered her fundraising efforts and gave her the confidence to start thinking long-term, she says.
Throughout the challenges she faced as a startup and which KIT continues to tackle — especially developing a steadfast audience — Laura remained focused on her core goal: to provide honest, quality work.
"Quality and honesty always pay off. We have a great respect for our authors and our audience," Laura says. "We care deeply about quality, honest work. Our visitors should expect to discover Italian culture, language and theater through us."
Theater for all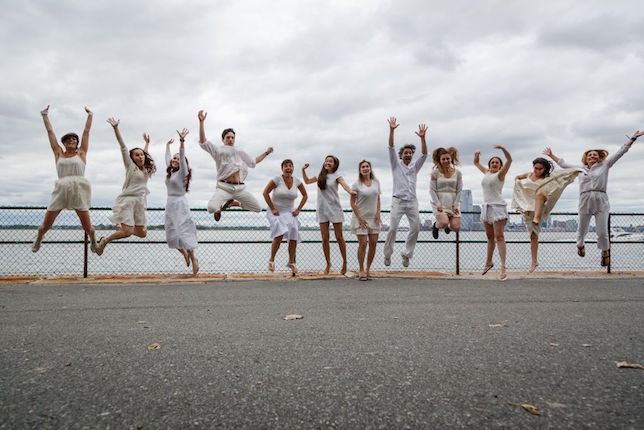 While Kairos Italy Theater naturally appeals to schools and communities where Italian is studied and Italy is the country of origin, Laura hopes to change the perception that Italian theater can benefit only Italophiles by collaborating with American theater companies, producers, directors, actors and others throughout the theater world.
"I am convinced that theater is theater — Italian, Greek, Russian or American, it doesn't matter," she says. "But I have to admit that in America the idea of Italian theater, like any other theater that is not performed in English, is sometimes perceived as too ethnic and not suitable for a general audience. … I try to make people in the business understand that Italian doesn't mean impossible to understand. I make myself part of the community, bringing my strong Italian side with me, to prove that theater is theater — it doesn't matter where it comes from."
A signature approach
Following the lead of two American theater companies she admires — the Red Bull Theater and Bedlam Theatre — Laura is taking a practical approach to developing her company. "It is easy in theater to get lost in ideas," she says. "You have to be practical and take one step at the time — meaning that you have to know why you are doing a show in a certain place, what you'd like to achieve, and how to communicate that to your audience."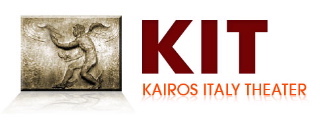 To carve her company's niche in the dynamic New York theater market, and to leave her audience with a truly memorable experience, Laura has adopted a signature approach for KIT performances. She explains:
"We always present bilingual productions, where both Italian and English are present and co-exist. Sometime we use supertitles; sometime we work with both Italian and English in the same text; sometime we produce what we call the 'Double Theater experience,' where we present one act first in English, with one cast, then in Italian, with another cast. At the end you feel like you know Italian, as you understand the story so well. We care very much about how we communicate, translate, adapt the plays and how we act them. We avoid any stereotype, and we work as if we were in Italy."
Taking the show online
Off the stage, the Internet offers Laura another platform to raise awareness about Italian theater among the general public.
While an active presence on Facebook, Instagram, Twitter and YouTube is important for engaging with its audience online, Kairos Italy Theater finds the greatest value in its dedicated website. The KIT website (which relies on GoDaddy hosting) includes information about upcoming performances, educational opportunities, press coverage, photos, a blog, links to social media pages and more.
"Nowadays, I think having a great, clear and simple-to-use website is the key of a good business. On your website you speak your language and your portray your image. It is truly your business card."
Laura — who also owns multiple domains and uses professional email to communicate with her clientele — is now working with a designer to refresh the website. They're adding a more in-depth educational portal where visitors will find relevant historical information related to performances, including videos and audio recordings. "We are also adding an 'in the classroom' section where we want to create activities for students to bring them closer to our culture and to foreign culture as well," Laura says.
Sharing entrepreneurial lessons
What's the most valuable lesson she's learned since starting Kairos Italy Theater? The importance of thoughtful planning. "You have to plan as much as you can, taking into consideration all the details," Laura shares. "And you have to budget everything you do, in the short run and in the long run — otherwise you make something that doesn't work and you go broke!"
That's a hard lesson Laura learned from experience. Her company was counting on the box office proceeds from a production disrupted by Hurricane Sandy. "We lost at least 50 percent of our audience," she recalls. "At that moment I promised myself to plan everything in advance very carefully, and to build the company following more the business model than the creative one."
In addition to careful planning and budgeting, Laura is a big advocate of reaching out to others for help. "If you see that you don't have support, do not stretch yourself. Ask for help. Involve people who believe in you in what you are doing," she recommends. "And be honest and fair with yourself, with your collaborators and with the audience."
Setting the stage for a fulfilling future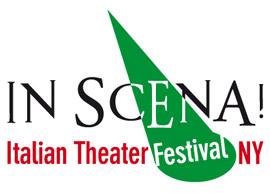 As she continues to develop an audience for KIT, Laura remains focused on the bigger picture: to build widespread appreciation for Italian theater and the culture from which it sprung. "In the long run, I hope for KIT to become a way for people to look at Italian culture through our eyes," she says. "I hope that American directors, producers and publishers will become more and more interested in using plays written by Italian authors. And I hope to improve the knowledge of my country through theater and literature."
Want to experience this culture firsthand? KIT will bring Italian theater to all five NYC boroughs with "In Scena," a one-of-a-kind festival featuring nine different shows from May 4 through May 20. Click here to learn more.