Market your local summer camp with these 7 tips
The success of your local summer camp is related to how well you market it year 'round. Beyond prepping your camp and counselors for the summer season, you'll also need to ensure your roster is full before summer hits.
7 ways to market your local summer camp
Below, you'll learn seven different marketing tips that you can use to help your local summer camp attract more eager parents and happy campers.
Build out your website.

Create benefit-oriented content.

Target local blogs and websites.

Nurture relationships with email marketing.

Get active on social media.

Utilize the power of video.

Offer early registration discounts.
Ready to gather more campers 'round the campfire? Then keep reading.
1. Build out your website
Your website is one of the first things parents and kids will see before deciding to enroll at your local summer camp. It needs to highlight what makes you unique, present information about your local summer camp, and explore what your programs are all about.
Do an audit of your existing website and make sure you have the following elements in place:
Engaging photos showing your programs and happy campers
Videos and wrap-up videos that highlight what makes your camp unique
Detailed information for parents
Camper FAQ to quell any child anxiety
Easy-to-access signup and registration forms
A mobile-friendly experience, so your site can easily be viewed on any size screen
Editor's note: Need to build a website for your local summer camp? Check out GoDaddy's GoCentral Website Builder. You could have a beautiful site up and running in less than an hour.
2. Create benefit-oriented content
The more information you have on your site, the better. Parents will want what's best for their children. So, it's your job to position your summer camp as the solution to their needs while addressing their common concerns.
They not only want their kids to have an incredibly fun summer experience, but for it to be packed with value as well.
Maintaining an active blog gives you a medium to go into the benefits of your programs. It allows you to highlight stories from summer's past, all while letting you demonstrate your expertise.
Plus, creating regular blog content gives you even more content you can share across social media.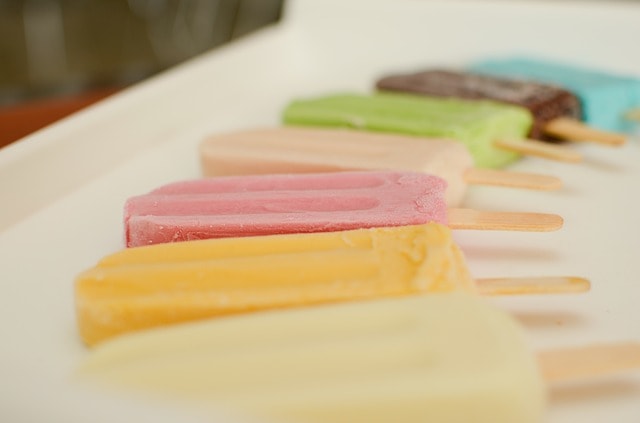 3. Target local blogs and websites
Running a local summer camp lets you be extremely targeted with your marketing. Are there any popular local news blogs or websites in your city or town? It can be very effective to work out an advertising deal, pitch a sponsored post, or see if it's possible for you to write a guest post on their website.
Local websites have the exact market you're looking for — parents and adults in your local city. Plus, if any of these news outlets or blogs are widely respected, it gives you a chance to grow your camp's authority.
4. Nurture relationships with email marketing
Employing an email marketing strategy is one of the most effective ways to build a deeper relationship with your audience. But it can also help to boost your enrollment numbers — with ease — by encouraging parents who enrolled their children last year to do the same thing this summer.
By encouraging visitors to sign up for your email list, it gives you an easy vehicle to reach out, offer discounts and coupons — and start a conversation to help make this year's summer camp the best one yet.
To grow your email list consider running a local contest or giveaway, as well as having email sign up forms all over your summer camp website.
5. Get active on social media
Doing local advertising across social media allows you to reach a hyper-targeted local audience. Although you'll have other means of advertising your local summer camp, it's hard to beat the targeting options and cost-effectiveness of social media advertising.
Your strategy should involve a couple parts:
Continually sharing epic content that'll get parents and children alike excited about your local summer camp.
Using targeted advertising to get your local summer camp on the radar of new parents.
Finally, think about building a presence on the social media networks where local summer camp enthusiasts spend time, as well — networks like Instagram and Snapchat.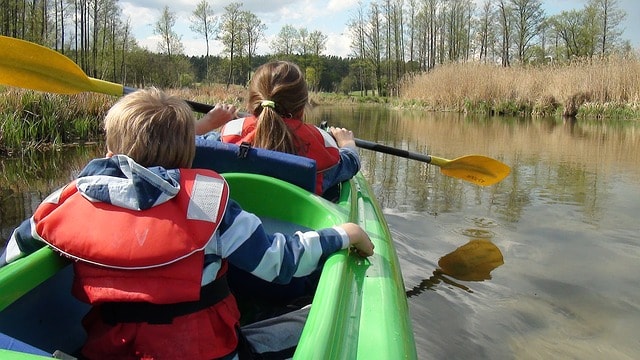 6. Utilize the power of video
Video is an incredibly powerful tool in your marketing arsenal. At the very minimum, you should have an introduction video that highlights what your local summer camp is all about, shows shots of happy campers, and explains the "why" behind your local summer camp.
You can also think about creating interviews with happy parents and children talking about what they loved about your camp. You could even create an educational series that showcases the types of things the kids will be learning at your summer camp.
7. Offer early registration discounts
If you're looking to boost enrollment numbers before summer hits, then consider offering different incentives to encourage parents to sign up their children as soon as possible. Even a simple pricing incentive, like offering early enrollment discounts will go a long way towards encouraging parents to sign up for your camp this spring — instead of waiting until the last minute.
You could even consider offering package deals or offering a referral credit to parents who send other parents your way.
In conclusion
Hopefully, the marketing tips above will help you book up your local summer camp well in advance, so you can spend time prepping for the summer season, instead of scrambling to boost enrollment at the last minute.