May 2019: What's new in GoCentral
The GoCentral Website Builder and Online Store teams have been busy developing new tools to help you build your business. This month, we released some high-demand features, including blog comments, new fonts, a more robust Yelp integration and updates to our reviews widget, Online Appointments and Online Store.
Website Builder
Blog comments
Blogging is a great way to drive repeat traffic to your site, boost your search engine optimization (SEO) and bring your brand to life through storytelling. The GoCentral Website Builder blogging tool is incredibly easy to use, and it now includes blog comments! By enabling comments, you can make your blog a two-way conversation with your customers or followers.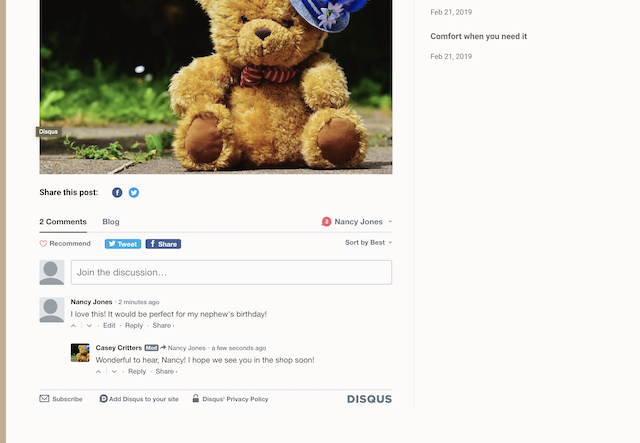 To enable blog comments, go to Blog, click the Comments tab and click the toggle. You'll be prompted to connect or create a Disqus account.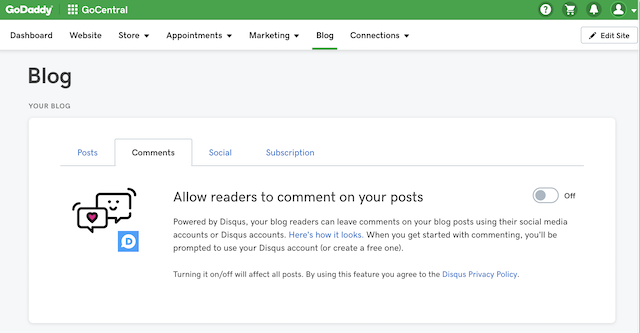 Once you've enabled blog comments, remember to monitor and respond regularly.
New fonts
Changing your font is a great way to give your website a quick makeover. GoCentral Website Builder just added ten new fonts to the mix.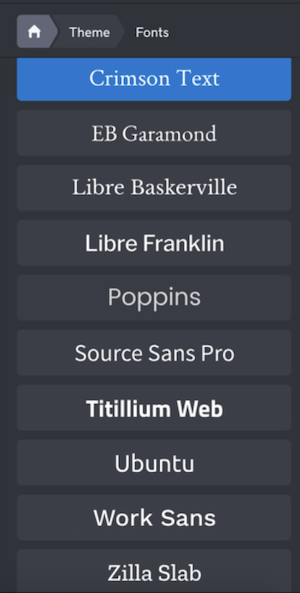 To try a new font, go to your GoCentral Editor, choose Theme and locate Fonts below.
Online Appointments updates
Control who gets appointment-related messages (and how) with new notification settings. As a business owner, you can even specify an alternate email address and phone number for SMS messages.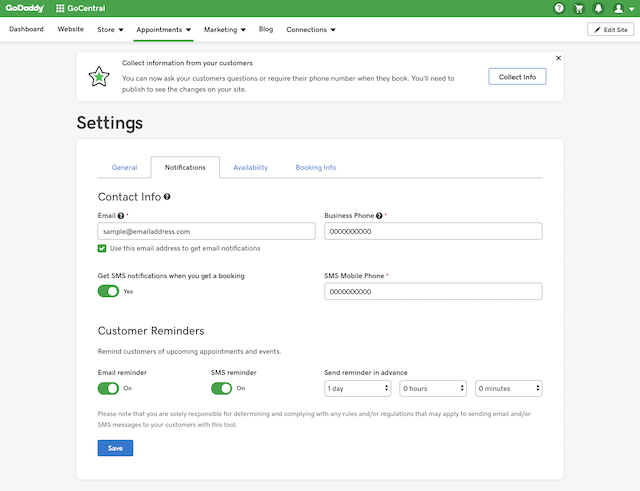 To access these settings, go to Appointments. Select Settings, then Business Info. Click the Notifications tab.
Reviews widget update
Earlier this year, we released a reviews widget that allows you to display reviews from Facebook, Google My Business or Yelp. With this update, you can manually add reviews collected in-person or on another review site. As a business owner, you can add up to nine free-form reviews and link to sources like TripAdvisor or Thumbtack.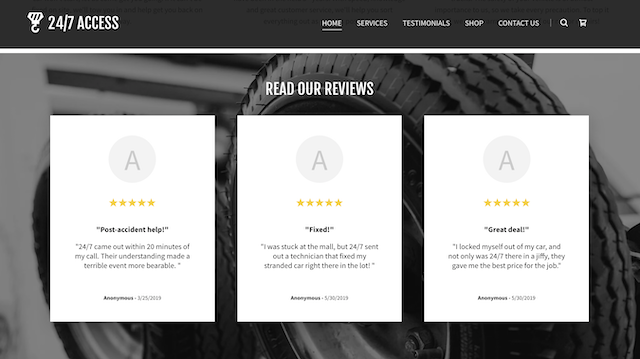 Here's how:
From your GoCentral Editor, navigate to the Page where you'd like to include reviews.
Click the plus sign icon (+) to add a new section and select Reviews from the list of section types.
Click Add.
Select Add reviews manually.
Enter your review content and images.
Publish your site.
We also recently introduced Yotpo as a review source for Online Store merchants.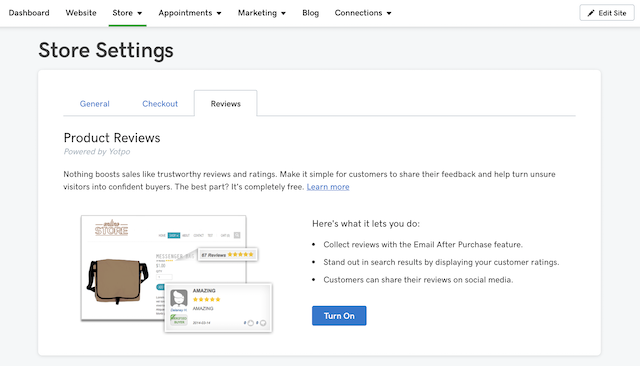 Yelp integration
Late last year, we released our Yelp Business Listing feature to help business owners create and manage a Yelp listing. At that time, it wasn't possible to connect to an existing Yelp listing, but now it is! This integration will allow you to monitor your existing Yelp presence from your GoCentral Dashboard.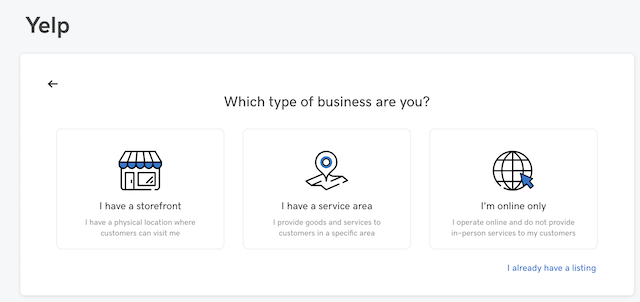 Here's how:
From your GoCentral Dashboard, click Start on the "List your business on Yelp" card.
Click "I already have a listing."
Follow the prompts to sign in and connect your Yelp account.
Remember to visit your GoCentral Dashboard for ongoing insights about your listing performance.
Online Store
Customer Accounts
As a GoCentral Online Store merchant, you can make life easier for you and your customers by enabling the Customer Accounts feature. This allows your customers to save and update their profile and shipping info so their next checkout is faster. They can also return to your site to check on the status of their order. And as a merchant, you can grant customers access to private pages with special offers or information.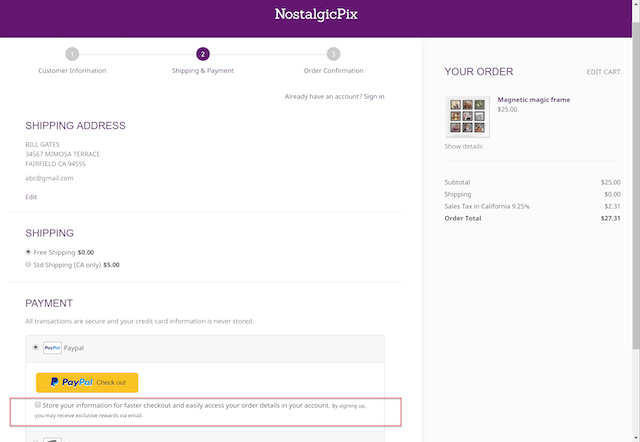 Here's how to set it up:
Select Connections (or Dashboard > Connections on mobile) and choose Settings.
On the Customer Accounts page, toggle it on.
Click Accept to republish your site.
It's easy to return to your Connections page to manage all of your website-related contacts.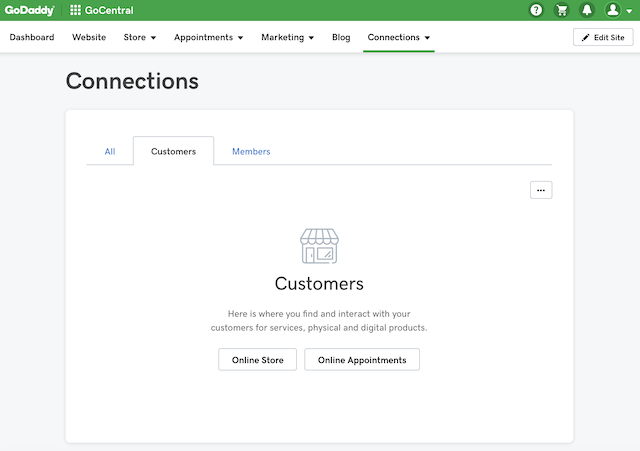 For more details on setting up Customer Accounts and private website pages, please visit this Help article: "Allow my site's customers to create accounts."
GoCentral Help Resources
If you have questions, check out these GoCentral resources. And remember — we offer 24/7 phone support. Call us!
Note: If you don't already have a GoCentral account, you can start a free trial today.
Need help with social media? The GoDaddy Social team can help with that.
Image by: Anthony Georgis; featuring GoDaddy customer Cameron Linville, FreckledFoodie.com.