NamesCon Global covers all things domains in Austin
At the end of January, domain enthusiasts from all around the world will converge on Austin, Texas, for NamesCon Global — an annual conference all about domain names.
NamesCon Global 2020
  is slated for January 29 through February 1 at the Omni Austin Hotel Downtown.
While most of the world is only vaguely aware of a domain name's importance, there are a group of people and companies who geek out on domain names and look forward to meeting and discussing the way they are affecting and changing people's lives around the globe.
Related: GoDaddy guide to domain investing
Bringing domains to life

The ever-changing domain name industry brings people back to NamesCon year after year to learn about the way domain names will evolve in the near future.
New location for NamesCon Global 2020
Even the conference is evolving this year with a change in location. While held in flashy Las Vegas, Nevada, in years past, NamesCon Global will hit Austin this year in order to reach the growing tech community there.
Whether you are interested in policy, government involvement, domain investing, learning how domains work, or being a part of the multi-million dollar live domain name auction that happens on-site, consider making plans to attend.
Dynamic speakers
Every year attendees get a chance to meet the important decision-makers from many of the top domain name companies including GoDaddy, Verisign, Web.com and many others.
Attendees are treated to sessions and content that won't be seen anywhere else.
There have been billionaires and tech giants in the past and this year is no exception.
Conference-goers will hear from leaders at Intel, Amazon and ICANN, as well as smaller, more intimate breakout sessions with leaders from many of the industry's leading companies.
NamesCon Global 2020 will include a keynote presentation from GoDaddy's new CEO, Aman Bhutani.
Enlightening sessions
There will be sessions to help people no matter their level of expertise, with topics including:
Making money with domain names
Discovering what type of domain names have value for newcomers
Learning the worth of the domains you might already own
Related: Domain valuation — How to price and sell domains
More advanced topics will include:
Using machine learning to grow your domain holdings
Developing businesses on your domains
How to make money in the current economic state
Industry experts will even cover non-domain topics like SEO and blockchain technology.
This diverse schedule allows the participants to get the most value out of the conference.
Get in on the auction action
The big draw of the conference is the live domain auction held on January 30.
Every year Right of the Dot chooses a select group of amazing domain names to be auctioned live during the conference. This is your best chance to see live domain valuation with the excitement of a live auctioneer.
Many of the domains available are once-in-a-lifetime opportunities.
Domain names up for auction this year include Illinois.com, Connecticut.com, Shirts.com, Laptop.com and Please.com.
Names like these aren't available often and this auction is likely the only chance to snag one.
Not attending the conference? You can participate and bid on the domain names online.
Network, network, network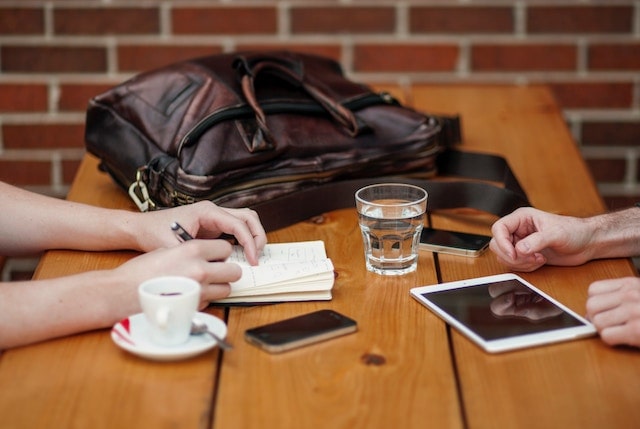 The other highlight of this conference, for me, is the chance to see old friends and make new ones.
This is a major draw for others in the industry as well. If you are nervous about coming or are on the fence, let me assure you that this conference is made up of welcoming people who will do their best to help you and your business succeed.
There are several evening networking events planned which will allow you to meet anyone in the industry in a casual environment. This year, the organizers added a special day at the end of the conference just to have fun and let people get together and talk in a more relaxed atmosphere at a BBQ place in the city.
If you attend NamesCon Global this year, you're sure to leave with lots of new knowledge about domains and the domain business, get plenty of business done, and meet some amazing people.
Hope to see you there!