How to start writing a marketing plan
Many entrepreneurs are either intimidated by the thought of writing a marketing plan, or don't put the time into it soon enough. I can hear the voices of protest (and excuses) now…
"But I'm not going to be doing any advertising anyway."
"I just want to grow through word of mouth."
"I've got to get my business up and running first and then I'll figure out the marketing."
"I'm not a marketing person!"
If you've secretly thought any of these things, you're not alone.
But the reality is that writing a good marketing plan is just making fundamental decisions about what your business is, who your customers will be, and how you will reach them — then committing that to paper in an orderly format.
A good marketing plan answers important questions like "Who are our target buyers?" and "Where will we spend money to attract them?" With these kinds of questions resolved, you'll be setting your business up for success right from the start.
So stop procrastinating and put pen to paper today to produce that plan. But how to begin? While there are several apps that can help, all you really need to do is follow a simple outline of the basic parts of a marketing plan.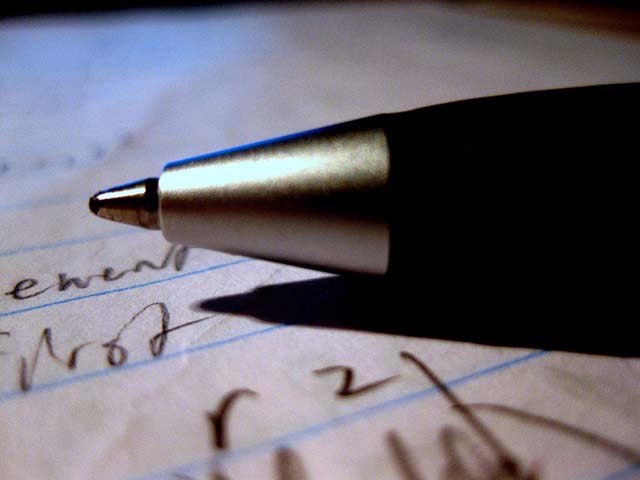 Major elements of a marketing plan
Your marketing plan should have these five key components:
1. Situation analysis
A situation analysis describes the total marketing environment in which your company competes. Say you're launching a restaurant. How many others are nearby? Serving similar food? At your price point? What specific opportunities does your restaurant have, and what makes it unique? Why will customers choose yours? Answering these questions will help you navigate the landscape in which you're operating.
2. Goals
The goals section is just that — defining your short- and long-term goals. If you're a new moving company, do you want to specialize in household moves or branch into corporate relocations within a few years?
Think about where you're starting from, and where you want the business to be in three, five, and 10 years.
Set goals that make you excited — and the clearer you are, the more easily you'll be able to write the next section…
3. Marketing strategy
A marketing strategy should outline your approach to reaching your goals.
First, clarify your customer. Who are you targeting? If it's downtown city dwellers, write that down and say why — what is it about your business you think appeals to them? If it's rural communities, note that and answer what is it you can provide them that you feel fills a need.
Then think about your brand — "What do I mean to the customer?" If you're a new auto shop, are you going to be the fastest at what you do? If you're a caterer, do you want to be viewed as for special occasions only or do you want customers to think of you as a regular weekly option?
These are some of the most important things to decide about your business because they help you focus your marketing plan.
4. Tactical plan
The tactical plan itemizes each specific marketing tactic to boost sales. It could include advertising, trade shows, a website, PR, outreach to associations or groups where your target customers can be found — any actions you'll take to be in front of your chosen audience.
Your tactical plan should align with your strategic goals.
And what's your offer — a free consultation? Special pricing for new customers or for referrals? Rewards? Samples? Whatever you do, be consistent with your goals in the strategy section. It doesn't make sense to offer early bird specials if your target audience is college students grabbing late night burgers.
5. Metrics
Finally, decide what metrics you will use to evaluate whether you're on the right track.
Better-known measurement options like surveys can be useful, but you'll also want to understand things like the cost of customer acquisition (for every new customer you get, how many marketing dollars do you have to spend?) or market share (out of the universe of your potential customers, what percentage do you have, and is that growing?).
Having the right set of metrics will allow you to make adjustments as you go.
Use the framework above — Situation, Goals, Strategy, Tactics, Metrics — as a guideline to get started writing that pesky marketing plan. Just take a seat and literally jot down your thoughts and answers for each section. Do it on a napkin in a coffee shop, do it on a yellow legal pad while relaxing in the tub, do it in excel on your desktop PC — but just do it! What matters is that you invest the time in documenting your ideas.
Then, presto! You've just begun drafting a marketing plan.
Three helpful tips
As you work on drafting your marketing plan, keep these suggestions in mind:
1. Ask questions of others to check your thinking.
It's easy to get in your own head and substitute your judgment for your customers' because you're passionate about your business. You may think "I'd prefer receiving a coupon rather than a sample; a coupon would make me more likely to buy." Run that by some people who fit the profile of your target market before you decide which way to go. You might be surprised.
2. Don't try to think of everything yourself.
Look at your competitors and learn from what they do well. But don't forget to look at other industries, too. There's no reason you can't steal a trick from a different kind of company facing the same issue. It will save you time in the long run to test tried-and-true methods in addition to your own brilliant, unique ideas.
3. Stick to the plan — and keep changing it.
I know this sounds contradictory, but do both.
Being true to the decisions you've made in your marketing plan is important to staying focused. If your business is growing faster than expected, if your customers give you feedback you didn't have before, if your competition changes … then these are all good reasons to make adjustments.
Don't be afraid to go back to tweak your marketing plan or even make substantial revisions.
Remember, you're never really finished writing a marketing plan.
The document should evolve along with your business.
And now that you have it, don't just put your marketing plan in a filing cabinet never to see the light of day. Use it. Share it with your team. Sleep with it under your pillow if you have to. A marketing plan, like any tool, is good only if it's used. And when it is, it's a powerful guide for running and growing your business, from startup to wherever you're headed.
Image by: I wish you the best for 2016, happines and peace! via VisualHunt / CC BY