A new domain name just for New Yorkers
This content is outdated and currently under review for accuracy. For the latest up-to-date product information please visit godaddy.com
There's a lot of talk about naming businesses around here lately. It's not always an easy thing to do. Some of us have a name ready to go the moment we launch. We've been dreaming about it forever. For others, it's a combination of the first street they grew up on and the name of their first pet. They'll try anything creative that will stand out and is easy to remember. If you're curious, that would be Benji Boulevard for me. Huh. Sounds like a boutique that only sells argyle sweaters.

Point is: even if you do come up with a great business name, chances can be slim that you'll get the domain name you want. NYCpizza.com? Taken. VeryVegan.com? Taken. BreathingYoga.com? Taken. It's the .COM challenge. And, honestly, naming your business and taking those first few steps should be amazing. They should be contagious. Roadblocks stink.
Announcing the .nyc domain name
So we're a little giddy every time a new option opens up for our customers. There are more than 700 new domain name extensions coming onto the market this year. Today, it was .nyc  and, as expected, we were busy spreading the word to as many New Yorkers as we could.
How excited were we? Well, we rented out the side of a barge all morning. Excited enough to buy 144 custom jars of pickles and 150 pepperoni pies to spread the love to businesses along the Hudson. The barge and jars and pies all carried the same message: now's your chance to get a domain name that's easy to remember and lets everyone know immediately where you are and what you're about.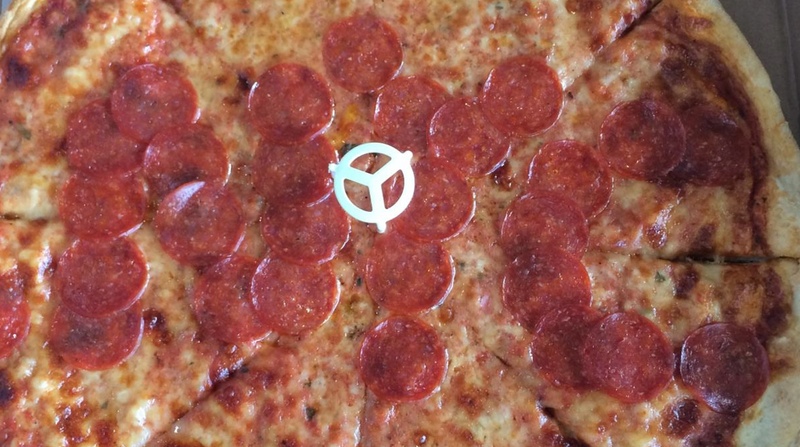 And in this case, it also lets the world know you're a proud New Yorker.
We're not the only ones excited about it. We got a call today from someone who noticed a .nyc domain name on a billboard downtown. He saw it and immediately called in from the street:
"Hey, guys. Seriously? How do I get one of these?"
Who is .nyc for?
This domain extension is unique. It's reserved for New Yorkers. Any person, business, or organization with a physical address within the five boroughs can register a .nyc address.
And the timing couldn't be more perfect. New York City is quickly becoming a digital destination—a place for designers, developers, and makers. It's the new Silicon Valley. Check out what's happening at www.digital.nyc. The site includes a quote from the mayor about the new domain and New York City as a destination for entrepreneurs:
"Our .NYC Founders include an eclectic mix of small businesses, well-known brands, non-profit organizations, entrepreneurs, artists, agencies and individuals embodying the spirit and opportunity of New York City." ~ Bill de Blasio, mayor of New York City
Some progressive .nyc examples
General Assembly, a hub for entrepreneurs and startups, has a .nyc domain name (https://generalassembly.nyc). They're busy teaching folks how to efficiently design and develop elegant applications and websites.
And there's the Staten Island MakerSpace. Founded in 2013 by a couple of artists, this maker-space is a place that welcomes "tinkerers, hardware developers, hobbyists, artists, entrepreneurs, and anyone with a curious mind who wants to make something." They've got a new domain name that speaks clearly about who they are: www.makerspace.nyc.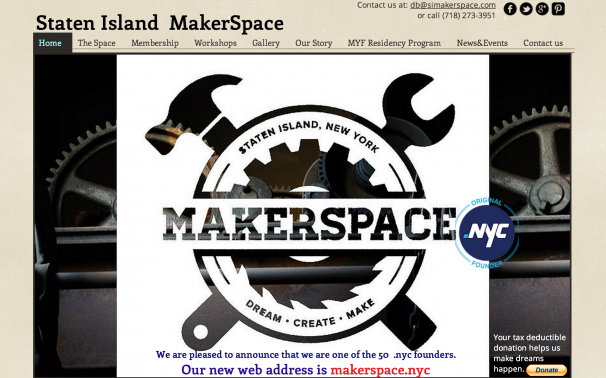 If you're not a designer or maker, don't let that scare you. NYMAG.com has a writeup about some of the other domains New Yorkers have picked up since the launch of .nyc. I can't wait to see some of these businesses online. BronxHipster? Veganing? It's gonna be great.
For more about .nyc and the hundreds of other new domain names coming out this year, check out our website.