Maximize your WordPress site's reach with new social media plugins
Trying to garner more attention for your WordPress site through social channels? Are you looking for ways to improve user experience and provide new ways to make sharing content easier than ever? You can create amazing content perfectly suited for your target audience, but if that audience is not aware of it, your efforts are for naught.
This post highlights eight new social media plugins designed to amplify the awareness of your WordPress site — plus examples of how they can accomplish the same for you.
As you will quickly find with your new WordPress site, there seems to be an endless array of plugins that add value to your site. You'll also find several social media plugins offering similar features and capabilities even within the category of sharing and integration with social networks. As I describe each of these plugins, I would also encourage you to investigate alternative options to ensure you find the best fit for your needs.
Social comments
Allowing visitors to comment using existing social profile login credentials
There are several plugins that help organize your comments section and encourage readers to comment on your posts. What makes Comments Evolved unique is how it allows readers to use their existing social profiles to comment, creating a much lower barrier to share than creating a new login on your site. It allows you to see greater amplification from social networks and their impact on your blog, and creates a more efficient experience for your site visitors.

Social sharing
Fast loading social icons
With more than 90,000 active installs, Social Media Feather is one of the most popular social sharing and following plugins available. This free plugin has a simple, easy-to-use interface. This lightweight plugin does not use JavaScript, allowing for a super-fast experience and page load time. Social Media Feather has adequate following and sharing capabilities and supports all major social media networks, including Facebook, Twitter, Google+ and Pinterest.

You will find over a thousand Social Sharing Plugins for WordPress. There are many variations with unique features, design capabilities and display options. It's most important for your sharing buttons to be easy to locate; a close second is the impact on page load time.  Social Media Feather allows you to accomplish both ends.
Images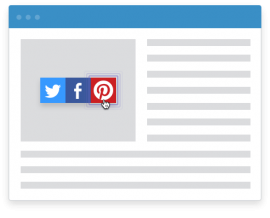 According to Kissmetrics, photos get 53 percent more likes and 104 percent more comments.  Historically, outside of infographic blog posts, it has been challenging to find an easy way for visitors to share the images from your site. To connect the dots, the best performing social content (images) are often times the hardness to get your visitors to share — meaning you are missing out on a substantial traffic. Image Sharer from SumoMe provides an integrated experience for your visitors to share images on your site across all major social networks, including Facebook, Twitter and Pinterest. Visitors can quickly share the images on your site with a link back to you, providing significantly greater reach and amplification than available before.
Click-to-Tweet
Let's face it, as much as you would like for your readers to consume every word you write, most of us tend to skim articles for key points and takeaways. A long-held best practice with writing books and instructional guides is to provide callouts to highlight key takeaways. The Click to Tweet plugin provides simple callout boxes for your site with an easy integration with Twitter to quickly allow readers to share your most important points with their followers. If you use this tool correctly, it can do a lot to build your brand and extend your reach online.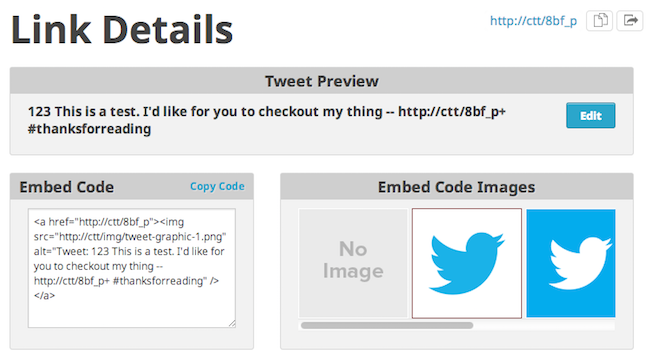 Social sharing gamification
Several traditional media publications are utilizing a paywall on their sites to maintain re-occurring revenue streams from subscriptions like they have had for decades with media like magazines and newspapers. This final plugin is utilizing this paywall concept but accepts social sharing as currency.

Sharely provides you with the ability to lock anything in your content and automatically unlock it after a visitor shares your content. This is another way to generate engagement for your content and is a middle ground between requiring nothing of your visitors and asking them to opt-in and provide an email.
This way, you can use some of your more premium content pieces like videos, download links, coupon codes, etc. for sharing with their social networks.
Not sure if requiring your readers to share is worth it?  Check out some of Sharely's case study results: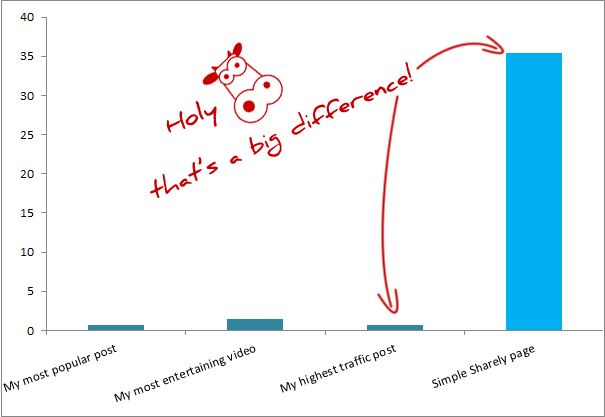 Proper usage of a tool like Sharely in moderation is important. Your readers will likely become very annoyed if you require them to share all the time. The key is to provide premium content as a reward for "playing the sharing game" with you.
No matter what type of social engagement tools you decide upon, the goal in the end is to increase the number of shares your content gets across social networks. It is a numbers game. It's a game that the plugins above can help you win. The most important aspect to winning this game is to have a solid plan. The plugins described above can be very beneficial tactics to increase reach, and with a solid engagement strategy can lead to meaningful business growth for your site.