How to promote your healthy food delivery service on Facebook
Do you manage a healthy food delivery service? Good news – consumer interest is on the rise! In fact, one study found that 60 percent of Americans admitted to ordering food for takeout or delivery at least once a week, which creates a huge business opportunity for all food delivery services.
Whether you make and deliver your own food, deliver food made by other restaurants or deliver ingredients for people to cook with themselves, competition between varying delivery services can be fierce. One way to cut through competitor noise and reach potential customers is through Facebook. Not sure how to promote yourself there? Don't fret, dear reader! We have some tips to help get you up and running (er, delivering).
Editor's note: Need a little help with your business's Facebook presence? Check out GoDaddy Social.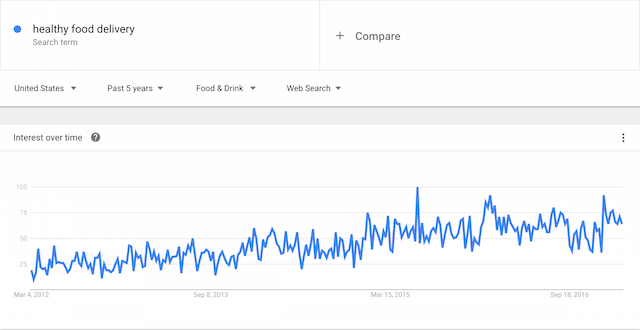 Find customers on the world's top social network
A business Facebook page is exactly what it sounds like — a Facebook page for your business (instead of your individual self). Use it to highlight important features of your business, including:
Contact information
Price ranges
Hours of operation
Types of food offered
Photos of satisfied customers and the healthy food you're delivering
Reviews
Link to your company website
Accepted payment methods, etc.
Post menus, coupons, videos and pictures on your page to generate interest.
Like a personal Facebook page, business Facebook pages allow the owner to post updates directly to the page. Healthy food delivery services can use this feature to post daily routes, share pictures of popular foods, answer customer questions and more. Sharing crowd-pleasing content like discount offers, for example and providing solid customer service via your business Facebook page is one way to help you stand out against the competition.
The natural place to promote your healthy food delivery business
Whether you deliver meal kits or fully cooked entrees, there are many reasons to promote your business on Facebook, including:
Buyers look online first
When researching new things to buy, 40 percent of people look for early inspiration online. Half of Facebook's 1.8 billion users turn to Facebook to find new products. If your healthy food delivery service doesn't have a business Facebook page, that's one less place for interested buyers to find you.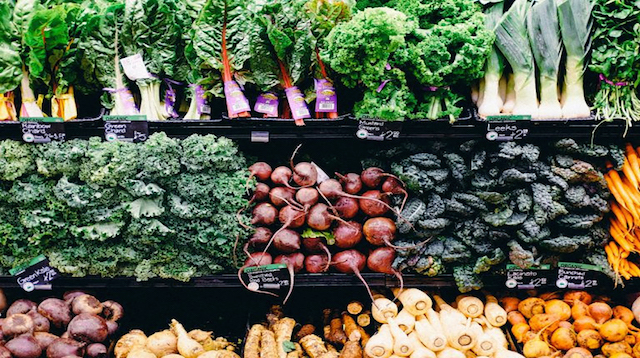 Millennials are advice-seekers.
It's no surprise that busy young professionals favor both healthy food and delivery. What you may not know is that one in five millennials routinely turn to others for advice. This means the reviews you receive on your business Facebook page could be the difference between gaining a new customer or losing out to the competition.
You now have your own tab.
Facebook has added a Services feature to its business pages. Once you've created your page, look in the horizontal menu bar below your cover photo where it says Timeline, About, etc. If you see Services listed here, click on it to be taken to a screen where you can detail your offerings.
Build a business Facebook page in 5 steps
Identify yourself.

Describe your business.

Add content.

Link to your website.

Reach out.
Ready to make Facebook work for your healthy food delivery service? If you have the GoDaddy Website Builder Business Plus plan, you can quickly create a Facebook business page that matches your website. Don't have Website Builder Business Plus? Follow these steps:
1. Identify yourself
After navigating to Facebook, identify yourself as a "local business" in the most appropriate category of either "food/grocery," "restaurant/café," or perhaps even "business services," depending on how you market yourself. After all, when dining at work or at school, food delivery is preferred to takeout.
2. Describe your business
Next you'll want to fill in the "About" section with as much factual information as possible. Be descriptive but not over loquacious. Visitors to your page will want to get in, get the info they need and order their food.
3. Add content
Next you'll want to create and publish content to help fill out the page. Content can range from text posts to pictures to Q&As and more. With this step, you'll also want to add a cover photo and establish a profile picture.
4. Link to your website
If you have a healthy food delivery website, you should definitely connect it to your Facebook page. Adding social media to your website helps you connect with customers and spread the word about your business.
Editor's note: Want to make your life even easier? Build your website with the new GoDaddy GoCentral — with a couple of clicks, it will create a matching Facebook business page for you. Plus GoCentral has a ChowNow widget, so you can easily offer online ordering right on your website.
5. Reach out
Once your business Facebook page is up and running, you can pay to promote posts aimed at individuals in your area, friends of your current fans and more. This additional tactic will help ensure your business is getting in front of the right people. If you live in Florida, California, Arizona or Colorado – good news! Residents of these states show the highest interest in healthy food delivery options.

There you have it, folks! The what, why and how of using Facebook to promote your healthy food delivery service. That wasn't so bad, was it?
Image by: Visualhunt.com