Fulfillment by Amazon (FBA) is a paid service Amazon offers businesses looking to streamline the fulfillment process of goods purchased online. In other words, eCommerce businesses can utilize Amazon's storage centers, delivery logistics and customer service team to increase operational efficiencies and mitigate supply chain bottlenecks.
Rather than exhausting internal resources building your own storage, delivery and customer service process, you can partner with FBA and focus your energy on scaling your online business.
When most entrepreneurs start their eCommerce business, they often overlook the amount of work that goes into delivering and managing the goods after their customer places an order. As a result, many online businesses are starting to turn to Fulfillment by Amazon. To put the scope of FBA into perspective: Amazon delivered more than 2 billion items for other sellers in 2016, and active sellers using the service increased by about 70 percent that year.
If you are considering Amazon's fulfillment service, here is what you need to know.
What does Fulfillment by Amazon (FBA) do?
The typical eCommerce transaction and fulfillment process without a third-party shipping partner such as FBA looks like this:
A business purchases inventory and stores it in a warehouse (or on-site).
A business lists its inventory on Amazon or another eCommerce store.
A customer purchases the product and schedules delivery.
The business processes the payment, packages the products, and prepares order for shipment.
The shipping partner delivers the product to the customer by the scheduled delivery date.
The business handles customer service issues with the product or shipment.
As you can see, there are a lot more steps involved in an eCommerce transaction than one might imagine. Moreover, much of the allure of eCommerce is its leanness and lack of overhead costs.
Storing inventory, packaging products for delivery, facilitating the shipments and handling consumer issues with the physical product are all steps that take away from the bread and butter of eCommerce – product development and marketing.
This note is important because it's the main problem that Amazon is resolving with FBA. Amazon wants online businesses to focus on their core competencies and leave the rest to Amazon.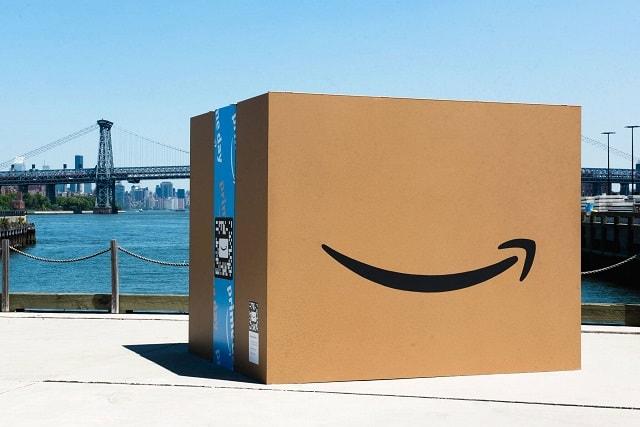 The eCommerce transaction and fulfillment process using FBA looks like this:
A business ships its inventory to an FBA storage facility.
A business lists its inventory on Amazon or another eCommerce store.
A customer purchases the product and schedules delivery.
The order processes and Amazon packages and prepares the product for shipment.
Amazon delivers the product to the customer while providing frequent tracking updates.
Amazon handles customer service issues with the product or shipment.
Bonus: Buyers that purchase goods from FBA partners through Amazon are also eligible for free two-day shipping, free standard shipping and other benefits.
So, what does Fulfillment by Amazon (FBA) do? It takes the storage, packaging, shipping and customer service off your plate, and allows you to focus on scaling your business through marketing and improving your products.
What are the benefits of using fulfillment by Amazon (FBA)?
Businesses should only outsource when the benefits outweigh the investment. To decide if FBA is right for your eCommerce business, consider the following benefits.
Can save you time and money
Becoming an FBA partner can save you time and money, especially if you struggle with inventory management and shipping. Amazon has developed some of the most advanced shipping technology and has perfected delivery logistics throughout the United States.
While there is no denying the superior speed of Amazon's delivery capabilities, the deciding factor to go with FBA or not for most businesses comes down to return on investment. Therefore, Amazon created a Fulfillment by Amazon Revenue Calculator tool to help you compare the costs to fulfill orders yourself or through FBA.
Mitigates storage, packaging and shipping risks
Time and money are great. But sometimes, avoiding extra responsibilities and risks can be equally important. By choosing to outsource the fulfillment, you mitigate the risks that come with storing inventory, packaging products and shipping goods.
For instance, eCommerce businesses that manage their own fulfillment must monitor sales on a daily basis to avoid delays. If you are on vacation or overlook an order, you risk missing the delivery date and hurting the relationship with the customer.
By using FBA, you mitigate a lot of risks.
Amazon has a team working around the clock to prepare and ship your orders as soon as they are processed. Moreover, Amazon's storage and packaging processes are consistent and reliable — which provides assurance to you and your customers.
Works with other eCommerce platforms
You might think that FBA only works with products sold through Amazon, but that's not the case. Fulfillment by Amazon is available to businesses that sell their products on other online platforms. By utilizing the Multi-Channel Fulfillment (MCF) service, you can place orders directly through your seller dashboard to be fulfilled by Amazon. MCF allows businesses to centralize their inventory and fulfillment management through Amazon's elite interface. Simply create a fulfillment request and input your customer's information through your seller dashboard to have Amazon ship and manage your deliveries.
Provides a better customer experience
Although customer experience isn't visible on your bottom line, it can have a huge effect on your business — especially on Amazon, which relies heavily on customer reviews. By improving your customer experience, you will generate more repeat business and create a better brand image.
As an FBA partner, you gain access to Amazon's world-class customer service team. Their customer care professionals are trained to handle disgruntled buyers and common fulfillment issues. They will field and manage your customer inquiries, returns and complaints.
Additionally, FBA sellers can display the Prime logo on their Amazon listings, and their products are visible within the Prime filter on the Amazon search. With more than 100 million Prime users, you can bet that Prime eligibility will increase your conversions on Amazon.
Drawbacks to using Fulfillment by Amazon
While there are a lot of advantages to using Fulfillment by Amazon, there are also some disadvantages to using this service.
Cost of using FBA
One of the main drawbacks is the expense. As you might expect, it costs money to store your goods in Amazon's warehouse and utilize their fulfillment services. If you have inexpensive, large or bulky items, the expense may cut too much of your profit margin. Some estimates have the FBA expense eating roughly 30 percent of the sale price.
People considering FBA need to take a long look at the costs and find their break-even point before signing up for the service.
Lack of control
Another drawback to using Fulfillment by Amazon is the lack of control it affords you. Delegating order fulfillment and customer service might be a relief, but companies that want visibility and control of their entire business will not have that opportunity.
For instance, Amazon does not allow sellers to capture email addresses from their buyers. This eliminates the opportunity to nurture your customers or cross-promote your products.
From a marketing perspective, acquiring a consumer's email is almost as valuable as the sell itself — so, by not collecting that information, you are limiting your marketing capabilities.
FBA also controls the customer service for your shipments. This feature creates a disconnect between your brand and your customer's voice, by adding an extra obstacle in the communication loop.
There is no denying that FBA's representatives are qualified to handle customer service issues, but by not being on the front line with your brand, you risk giving up control of your customer relations and hinder your ability to collect important customer feedback.
How to get started with Fulfillment by Amazon (FBA)
To get started with Fulfillment by Amazon, add FBA to your Selling on Amazon account (create a seller's account). Once your account is registered, you'll add your products to Amazon's catalog and update your product details. You'll then need to get your products ready for consumers with your branded packaging. Finally, you'll send your inventory to one of Amazon's fulfillment centers.
That's it — Amazon handles the rest. You just focus on selling more products.
Is Fulfillment by Amazon right for you?
Fulfillment by Amazon is a great option for eCommerce brands that want to scale quickly. Outsourcing is one of the best ways to grow your business because it lets you focus on your core competencies while leveraging the knowledge or skills of another person or company. For FBA, that means using Amazon's unmatched fulfillment knowledge, technology and experience.
While Fulfillment by Amazon isn't right for every company, there are several reasons to consider it for your eCommerce business.
Related: See how you can sell on Amazon.