Proven tips for hiring your first junior web developer
So you've gotten big enough to hire your first junior web developer – congratulations. Now it's time to think about how to get this hire right. I've hired numerous junior developers as both employees and contractors, so here's what I'd recommend you do and what to avoid.
Step 1: Junior web developer vs. senior web developer
Junior web developers, in theory, are a great idea. In general and in my experience, they are motivated, open to change, and possess less saltiness (let's define "saltiness" as having a general disdain for the world. Think: Gilfoyle from Silicon Valley).
When you're looking to hire your first junior web developer, begin by truly thinking about a few core questions. Many are common sense, but necessary nonetheless.
Is the type of work I'm hiring this person for able to handle a potentially greater incidence of error?
Will this junior web developer be working on projects or products that don't require deep industry knowledge?
Will I be setting the junior up for continued success and growth?
Step 2: Finding talent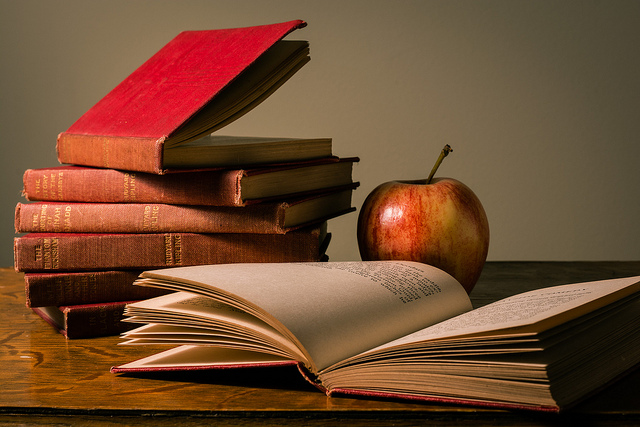 I've had excellent success in hiring quality junior web developers by leveraging the local colleges in my region. Three colleges in my city alone have programs where there are mandatory co-op or internship requirements. By participating in these college programs, I'm exposed to a roster of fresh and undiscovered talent.
One of the non-obvious reasons to leverage this channel is for the sake of your long-term pipeline.
Get to know the teachers of your favourite development stack.
Ask the school's program coordinator or go directly to the teacher and introduce yourself. Build a relationship. You will start receiving applications from the top candidates in their classes.
Another tactic you might try, once you've hired your first junior web developer, is to ask them who their favourite classmates were, and then go full bore. Those recommendations become your prospective hires for juniors number two and three. Recommendations take significantly less time and energy than finding someone through other avenues.
Step 3: Holding interviews
You can find many tips for interviewing job candidates, but here are a few key do's and don'ts:
Do:
Be on time. Just because you're interviewing a junior web developer doesn't mean he or she doesn't deserve respect.
Lay out your expectations clearly and just for good measure, repeat them a few times.
Pitch yourself and your company. They will be buying into you as much as your company's vision.
Don't:
Say you're going to be bigger than you are or sell some far-fetched dream. Seniors would laugh if they sensed B.S. and juniors can tell, as well.
Offer unpaid internships. It's not 2006. Fair work deserves fair pay.
Deliver a time-based, technical interview. Some of the greatest developers aren't great under pressure. Give them a take-home instead.
Step 4: Onboarding and training
Out of all the tactics we've used to onboard junior developers, I personally believe the best methodologies are either:
1. 'Pair code' for a month
Pair coding requires an experienced senior web developer who is able to pair code, and has the patience to sit beside a junior web developer and show them all the small things they don't know. The senior who is chosen to do the pair coding will ultimately become a go-to resource for the junior.
2. Sink or swim
Pretty simple: "Here's a project. Get it done." This method works for certain types of junior web developers, but be cautious using this one all the time.
When choosing between these two methodologies, sometimes you can just tell which method will work best for the incoming hire. Ultimately, you or your team will need to find the right balance.
Step 5: Ongoing mentorship and personal development
The smartest technical recruiter I've ever met said something that stuck with me. When he cold-called currently employed web developers, there was one objection he would not fight:
"I feel like I have a future here at my company."
This recruiter would then tip his hat and wish them the best because he knew there was nothing he could say to convince them to leave their jobs. If an employee or a contractor feels they have a future at their current company, this means they are likely engaged, working at their peak, and do not plan to leave anytime soon.
This is the goal of any junior web developer hire. Get them to stay and develop into an experienced senior.
Growing an internal hire into a senior doesn't carry the cost premium that would be associated with hiring a senior developer from the open-market. Conversely, if you're not engaging your junior developers regularly on their progress and pushing them to get better, understand you're training them for someone else's company.
Step 6: Retention
It would be a shame if you hired a junior web developer, invested the requisite time and energy needed to get them fully operationalized, and then they left.
The absolute best value you can get from a junior developer is when they are paid like a junior, work like an intermediate, and are striving to become a senior.
This is the sweet spot you need to aim for all the time.
Two tactics I recommend on how to get there:
Pair the junior's career growth with a senior. This works best with seniors who want to become managers. Fostering a culture of development and coaching earns you an A+.
One-on-ones. Be sure to first read this piece by Ben Horowitz. And then make sure you are engaging your juniors on a monthly basis.
Pro tip: They should be doing the talking. Read the great work of Andy Grove for further insight on this matter.
Final thoughts: junior developers are great if they are put in the right environment to be great. That's up to you.
Image by: Tim . Simpson via Compfight cc