Public relations for small businesses: The you-powered PR agency
If you're a new small business, you might not feel ready for a public relations agency. They're big, and fancy, and (most importantly) expensive.
But getting press is not just for big companies with a fat PR budget. Businesses of any size can benefit from publicity — even if your budget doesn't have a line item for public relations. Andreea Ayers of Launch Grow Joy, a leads service, says:
"Getting your brand or products featured in the media is one the least expensive ways to increase awareness. Publicity is practically free, which is great for anyone who is just starting out."
"Practically free" sounds like a budget anyone can afford. The real cost is time and gumption, but good press exposure can turn a struggling business into a wild success. It's usually worth the trade.
My husband and I run a tiny handmade soap company in Gold Country, and we have been featured in WIRED, Yahoo!, Cowboys & Indians Magazine, VICE, Food Network Magazine, and dozens of other publications (you can see the full list here). If we can do the public relations thing, you can do it, too.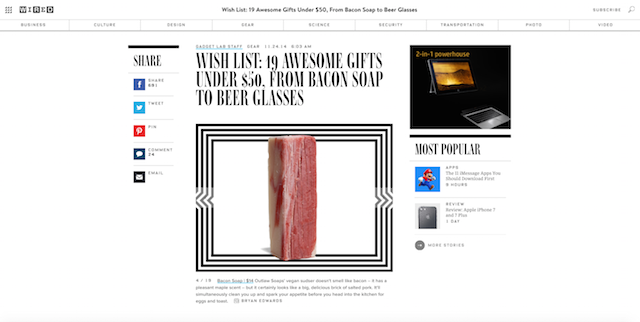 Coming in from the cold
I don't like cold pitches. I've done dozens — maybe even hundreds — of cold pitches, and they are brutally demoralizing. I find almost no reporter responds to a cold pitch, and the time and samples spent chasing cold contacts is almost never worth it.
Below, I talk about some lead services that can help you come in from the cold.
It starts with the pitch
Pitching correctly is crucial for a successful public relations strategy. Reporters are looking for products that are interesting, thought provoking, timely and unique. Your pitch must address each of these points succinctly (even as succinctly as bullet points).
When you get a press lead, it's usually from a reporter looking for a specific type of product (for example "Funny Mother's Day Gifts").
1. Reference the pitch request in the subject line of your email.
2. Highlight what makes the your offering both interesting and timely, and a perfect fit for their request.
If it's not a perfect fit for their request, don't respond to the pitch.
3. Mind your tone. A good pitch should be be personable, but also professional. Be sure the tone and content of your pitch is right for the publication. For example, pitching "Mother's Day Gifts" for Better Homes and Gardens is going to be very different from pitching "Mother's Day Gifts" for WIRED. Plus, it's a good idea to indicate you already enjoy the publication (if you do).
4. Keep it succinct. Limit your pitch to a few short paragraphs. Remember, reporters are fielding thousands of pitches every year. If you don't dazzle them by the end of the first paragraph, they will lose interest.
Pro tip: It isn't necessary to include a lot of information about you or your company unless the pitch is specifically about your company. I include a link to our "About" page, but anything more just adds clutter to the pitch.
Be a public relations professional (at least in email)
You can still sound like a professional even if you've been sitting on your couch in Care Bear pajamas for the last three days.
1. Don't send your pitch from Gmail (or Yahoo, or AOL, or any other generic service), for Pete's sake. Get yourself a real business domain name (ahem, from GoDaddy, of course) and sign up for Office 365 so you can have yourname@yourawesomebusiness.com.
It's so easy to set up a business-class email account with GoDaddy — literally five minutes — and it makes you look more professional (and you can put it on your business cards! Fancy!)
2. Make sure your pitch has no typos, grammar, or spelling errors. One survey found that 85 percent of reporters would delete a pitch based on grammar issues, regardless of the content of the pitch.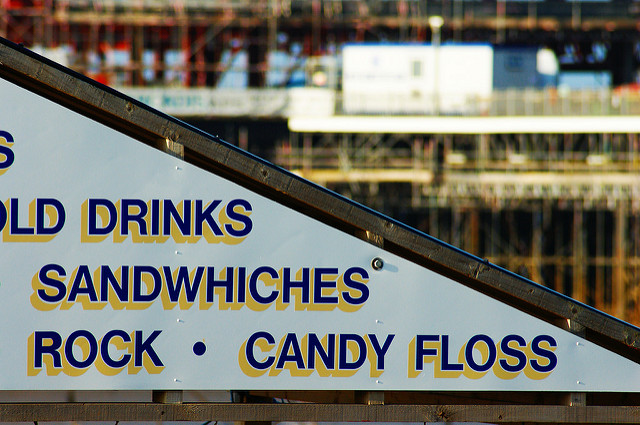 3. Ask a friend to look over your pitches for logic checks. We tend to assume everyone knows what we're talking about, and this means we sometimes leave out really important information. Don't let happen to you. (See what I did there?)
Persistence and patience are key
Getting press is kind of like throwing playing cards into a hat (if you've ever tried it, you know what I mean).
The secret is not taking anything personally, being very persistent, and exhibiting Buddha-like patience.
Reporters are dizzyingly busy, balancing several deadlines and sources, plus being a writer, which is just a hard job overall. You have to respect their time.
One report estimated that some journalists get up to 26,000 pitches per year, and that means they're also weary from the constant noise. Expect that your product, no matter how amazing, is probably not at the top of their priority list.
You might send a pitch to a reporter and not hear back for days, weeks, or even months. Don't be discouraged by this — it's just part of the process. If you haven't heard back in a week, "reply all" to your original pitch (so it gets to the recipient) with "Following up: [original subject line]" in the subject line and kindly let them know you're just following up, and that you'd love to work with them.
I usually follow up two more times, and if they don't respond to any of the messages, I drop it. If they do you the courtesy of declining a pitch, don't fight them on it. They know their subject best.
Samples!
Sending unsolicited samples to press is a gigantic waste of money and further drain on the reporter's time. Until you hear if the reporter actually is interested in your products, you should not send samples.
Press resources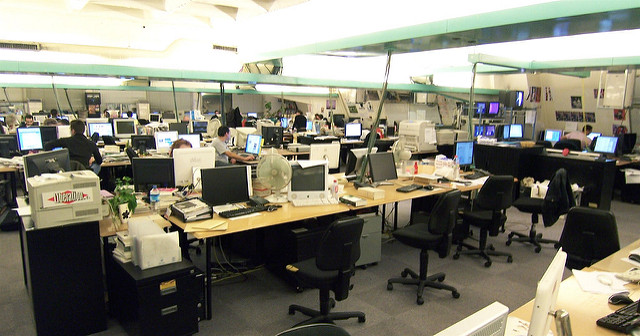 A free public relations resource
Help a Reporter Out (or HARO for short) is a fantastic free resource for people who have more time than they have money. HARO is basically a place for reporters to submit requests for pitches, which are then sent out to subscribers (you). Requests for pitches can be anything from how you started your business to product gift guide submissions.
HARO sends out more than 50,000 requests for pitches per year. According to Roberta Perry, author of The Power Free Publicity:
"HARO works when you do. The more often that you answer questions and land a paragraph in someone's story, provide an in-depth profile about you and your company or write a guest blog piece, the more your publicity, credibility and name recognition will grow."
Not every HARO request will apply to you, and it requires quite a lot of patience to sift through all of the subjects that may be included. The entire system is based on individuals self-selecting themselves for the articles that they think they're uniquely qualified to answer. When people respond to inquiries that don't apply to them, it makes it harder for the reporter to use HARO as a resource.
You don't have to pitch every story.
There are many, many, many requests for pitches flying around on HARO. If it is not directly related to you, you should not respond to it.
I have personally had great success with HARO, and even hired a writer I met through HARO to write for our business. I love HARO because it's free, but like I said, it's kind of a firehose of information.
Paid resources
HARO has paid tiers in addition to their free tier. This changes the uncontrolled firehose of requests to a manageable garden hose, but it's still an automated system.
There are also some really great paid resources out there that will actively seek out qualified leads specifically for your type of business. These are a compromise between HARO and hiring a public relations agency, because these services use their contacts to find high-quality leads, and let you know the specific person you should talk with.
The service I personally use is Launch Grow Joy. For an affordable monthly fee you get access to a plethora of pitch opportunities, which you can filter by tag. The leads from Launch Grow Joy are mostly women's magazines and mom bloggers, so do check out the opportunities before you subscribe.
Again, not every lead will apply to you, and it's very important that you do not pitch stories that do not apply to you.
It is possible to get GREAT press without a PR agency
I've personally spent hours combing through HARO and Launch Grow Joy, sending pitches, and getting no response about 75-percent of the time (or more). I'm not going to lie to you: it is grueling work with very little benefit most of the time.
But with perseverance, you might soon be reading your own company's name on the pages of your favorite magazine. And that's sure to make you keep your public relations hat on in the quest for your small business's next headline.