Remote work: How to 'filter the world' and work from anywhere
The world is becoming more globalized, and working with companies in far-flung countries is often just as easy as with local businesses. However, with so many opportunities, you can quickly become overwhelmed by choice. To successfully leverage the benefits of remote work, you might need to 'filter' your available customer base.
In this post, we'll start by looking at the positives of remote working. Then we'll discuss what you can do to find prospects and leads suited to your skills, regardless of location. We'll also cover some tips for communicating with non-native English speakers. Let's get started!
Why remote work is #goals
It's official: working remotely is #goals for many developers.
Just so we're on the same page, remote work is simply carrying out your day-to-day tasks from outside of a traditional office environment. This implies some level of distance between client and company, whether that's a few streets over or half a world away.
Working away from an office and coworkers sounds pretty sweet, but there are even more benefits to consider than the obvious one. For instance:
You're free to work at any time that suits you (if you're a freelancer or contractor).
You can arrange and 'lock in' your workload for the day. There's no need to worry about Peter from accounting suddenly asking you to reset his password for the fifth time that week.
In fact, one very popular WordPress company actually made remote working their No. 1 priority. FastLine Media is made up of three friends who develop WordPress solutions. You may know them as the creators of the Beaver Builder plugin. The company is also notable because it made the transition to working remotely on a permanent basis.
We previously covered this story in more depth. In a nutshell, FastLine Media decided rent, traffic, and a struggling infrastructure meant it was time to ditch the office. In our opinion, if remote work has its place among leaders of an industry that powers nearly 30 percent of the web, it's good enough for everyone else in the chain to at least consider.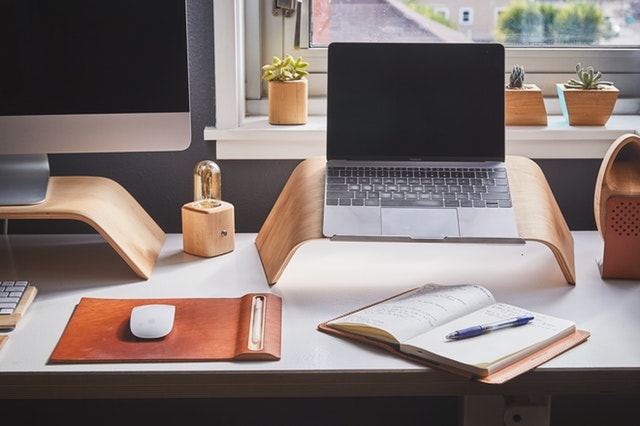 How to 'filter the world' and keep the money flowing
So, let's get down to business. Once you've settled on becoming a remote worker, you'll need to adopt the right mindset. For a handy soundbite, consider this fact: narrowing your customer base is very likely to increase your income.
When it comes to seeking remote work, narrowing your customer base can help you increase your income.
Before you close your browser window, let us explain. While narrowing your customer base might seem like an "income buryer," this strategy provides certain benefits to you as a remote worker:
You get to work with more qualified leads. This makes pushing them through your sales funnel much easier, and the money they give you will be much nicer to swim in.
Given the vast landscape online, there will always be new customers to entice. Plus, you can still keep your stringent criteria for generating leads.
At this point, you'll want to get into some psychographics. To find your big fish, you need to make the waters more shallow by developing a target persona. Once you have that, your next task is using it to find those customers in the real-world.
To do that, simply follow these three steps:
Prepare by figuring out if you are reasonably capable of accepting work from another country. Create a suitable portfolio, and consider what your service can offer that's unique.
Choose a specific region of the world based on prosperity (both financially and work-wise), need, and cultural differences.
Approach potential customers, again considering any relevant cultural differences.
It's no good targeting poor third-world countries with zero history of web development needs, for example, regardless of the quality of sites you uncover. You'd be much better off targeting burgeoning markets with a high populace looking for inroads to Western customer pools, such as India or China. With that in mind, let's look more closely at how to deal with a cultural divide.
How to communicate with non-native speakers
Now, before we continue, we're not suggesting any superiority over non-native speakers of English. In fact, that's exactly the mindset we're trying to dissuade. Many people you'll come across will be high-quality workers and clients regardless of location, especially in developing tech outposts such as India.
However, by diving in with your usual style of conversation, you risk alienating those who don't have the same grasp of your native language. This is actually a two-way street, as both sides will struggle to be understood to some extent.
Having a collaborative mindset is going to serve you well.
Email or other typed forms of communication will be the best and most efficient methods in these scenarios. With that in mind, our advice is to:
Be clear and concise with the language you use. Avoid slang terms or contractions if possible.
Try to follow the rules of writing for the web.
Be patient when it comes to comprehension and understanding during discussions.
Finally, providing and requesting crystal-clear instructions will often save both sides a headache or two. This is especially true during the initial few email exchanges. This is the point where you need to put your money where your mouth is. After all, you're dealing with a link that could potentially lead to more business, so exude an air of confidence and authority while avoiding terminology that's easy to misunderstand.
Conclusion
Remote working is a great way to spend your working life, but there's something to be said for having too much choice. Narrowing your potential client base will likely pay dividends in the short term, while also setting you up for growth down the line.
Using the above techniques to target a fresh new 'territory' and introduce them to your services is a smart method for organically growing your customer base. Plus, making sure you're aware of key language barriers and cultural differences will put you well ahead of the pack!
Image by: Pana Vasquez on Unsplash